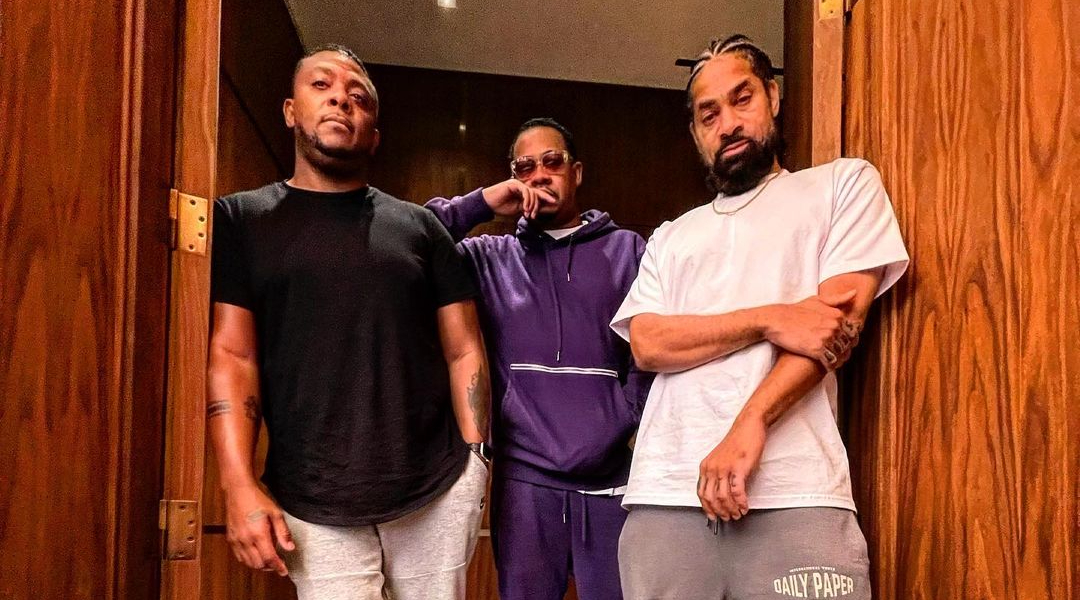 Mr. Porter, a rapper and producer, together with 5-time Grammy-winning Aftermath producer Focus… and his colleague Dem Jointz tease a new project.
All three posted a photo with a link to the band's Instagram page. There is no information on it whatsoever except for the title, Read the PDF, and a promise of more to come. Soon.
Interestingly, all three producers, absolute legends in their field, have been working with Marshall. Mr. Porter produced Em's debut independent album, "Infinite", and has never stopped working with him since and kept growing as a producer. Dem Jointz recently worked on such tracks with Marshall as "Little Engine", and "Never Love Again", from "Music to Be Murdered By", and "Use This Gospel (Remix)", released on DJ Khaled's project. Focus… first job for Em was in 2006 on "Eminem Presents: The Re-Up", he worked on a track titled "By My Side". Then, in 2015 he was involved in the production of Dr. Dre's "Medicine Man" feat. Eminem, Candice Pillay and Anderson .Paak. His most recent production credits for Em are stamped over "She Loves Me" from "Music to Be Murdered By: Side B".