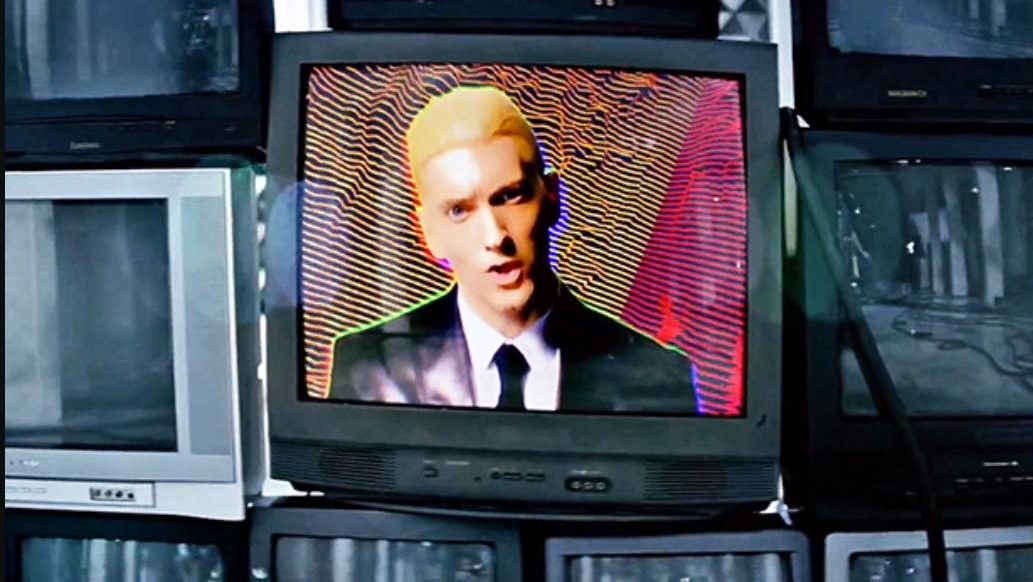 Marshall released "Rap God" on October 15, 2013, as a digital download, the third single of "The Marshall Mathers LP2".
Being 1,560 words long, "Rap God" broke a record for a hit single containing the most words. However, the song's lyrics are not only lengthy but dense in content. In total, Eminem name-drops 22 people, from politicians to athletes to rappers and unleashes his wrath on the state of affairs in the music industry while reinserting his own infallible position.
It is all the more impressive when you realise that Em freestyled the track off the top of his head, so it only took him six minutes to write. Six minutes of flowing over the incredible beat and then ten years of having one of the most recognisable rap songs in the world.
As of today, "Rap God" has been certified 2x Platinum in the UK and 7x Platinum in the US, amassed over 998 million streams on Spotify (a milestone is fast approaching!), and visuals for the song have gained over 1,37 billion views.
Watch Eminem — "Rap God" below: