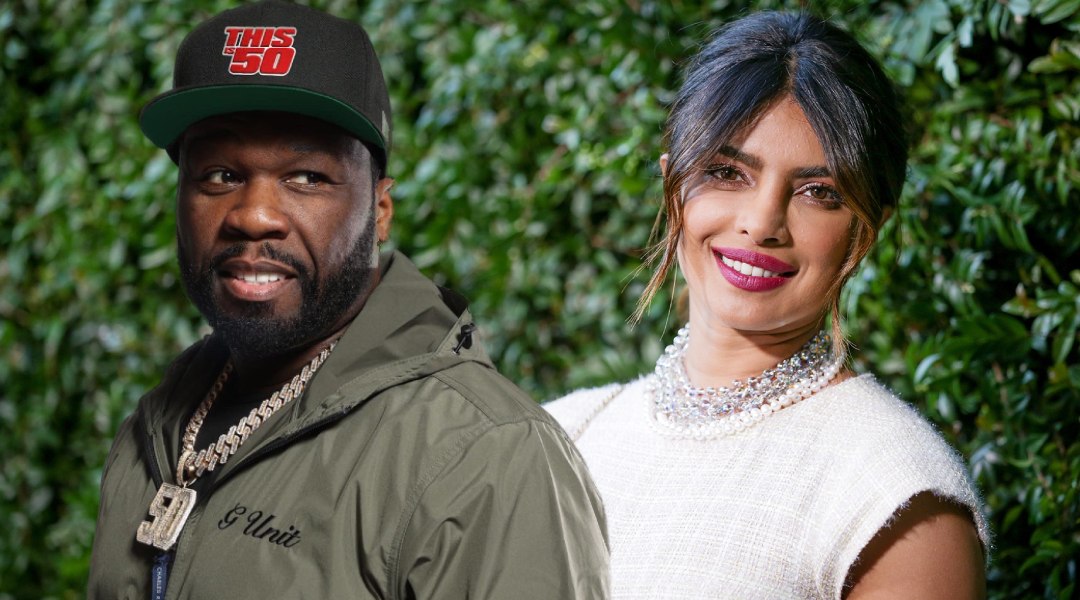 Actress and producer Priyanka Chopra Jonas remembers how she took her mother to 50 Cent's show in Mumbai.
Priyanka visited the Jennifer Hudson Show on the eve of the Mother's Day and shared some funny stories about her own mother, who has quite a wide range of celebrity crushes. From Bruce Springsteen to, apparently, Curtis "50 Cent" Jackson himself.
Priyanks's mother walked away with a trophy from the interaction with Fif:
She loves Fifty. He was performing in Mumbai and she was like, "We have to go to for this show. You have to take me. You have to take me!" And I was like, "I've got you, girl. I 've got you front row, mom. We were in between the audience and the stage, so Fifty was right in front of us. And at some point a shirt starts coming off and clothes start coming off. He takes off his sweaty scull cap and he throws it in my direction and my mom [snatches it]. She caught it, she kept it. It's still in her closet.
Watch the video below: