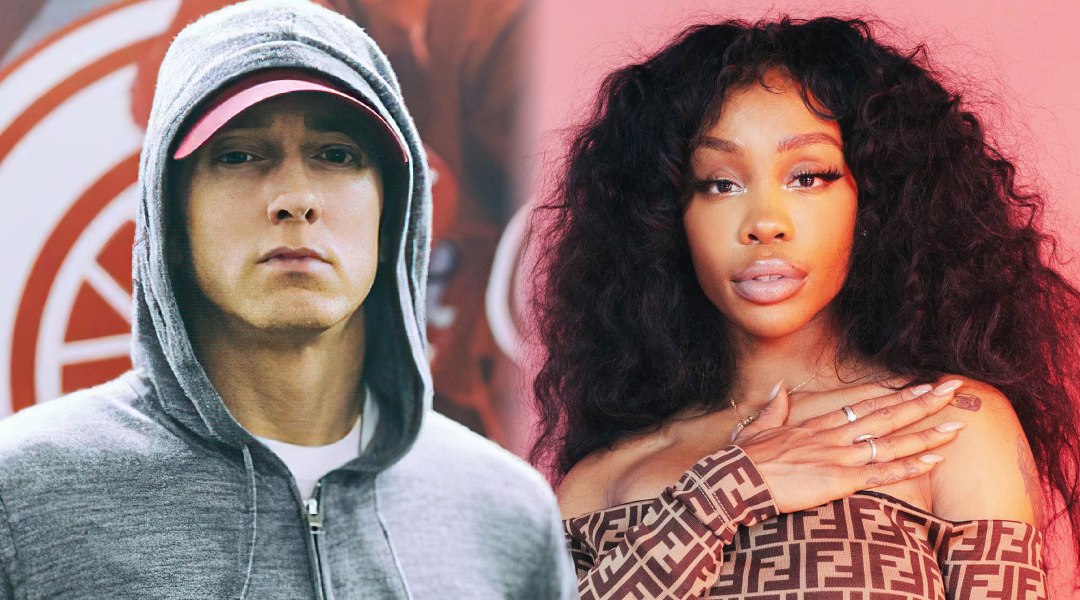 Having released her most recent album "SOS", SZA was enjoying a spike of interest to her music. But now it is not enough to keep Eminem from rising up the chart.
SZA kept No.12 on the list for herself for several weeks. Now, Eminem is back to claim it.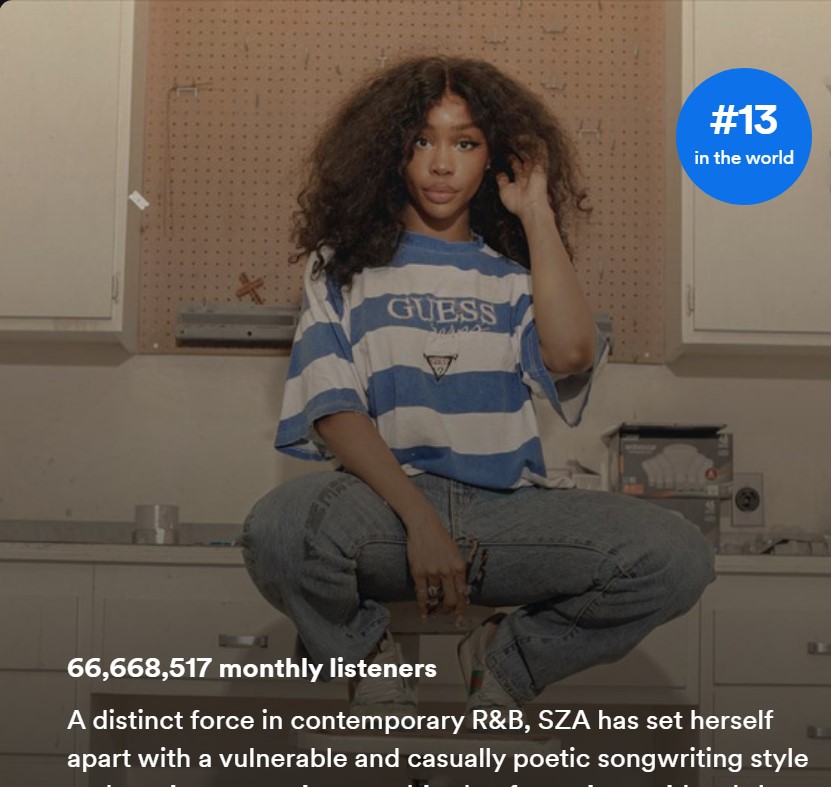 Marshall with over 66.8 million monthly listeners has surpassed SZA with her 66.6 million monthly audience and got back to No.12 on the list of artists with most monthly listeners on Spotify.
Over the recent months Eminem has also closed the gap between Drake, who is sitting at No.11 with 71.1 million monthly listeners. Drake still tops the list of rappers by the number of their monthly audience on the streaming platform. Eminem is hot on his heels at No.2.