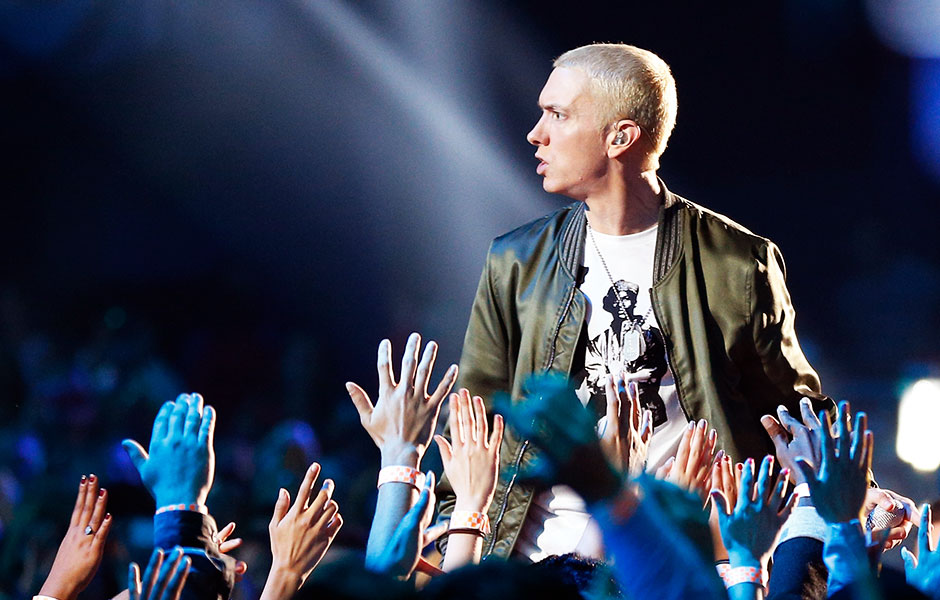 Berlin-based Pop Magazine announced winners of its Pop Awards, naming Eminem the Artist of the Year.
Marshall was nominated in January 2021 together with Alicia Keys, Dua Lipa, John Legend, and Selena Gomez.
The winner was defined by a popular vote and music journalists' expert panel in equal measures. The results suggest that Berlin journalists agree with the public in seeing Eminem as an important figure in the music industry.
The Pop Awards website introduces the winner:
Pop Awards 2021: Artist Of The Year Award
Winner: Eminem
Congratulations to Eminem on winning the Artist Of The Year Award at the 4th annual Pop Awards! The Detroit rapper's most recent album, "Music To Be Murdered By", sparked everyone's interest in his controversial style once again. The LP is Eminem's tenth consecutive #1 album on the US charts and one of the best-selling records of 2020. He clearly hasn't lost his touch, and he hasn't lost touch with his fan base either, who helped him to get crowned in the top category at the Pop Awards 2021.