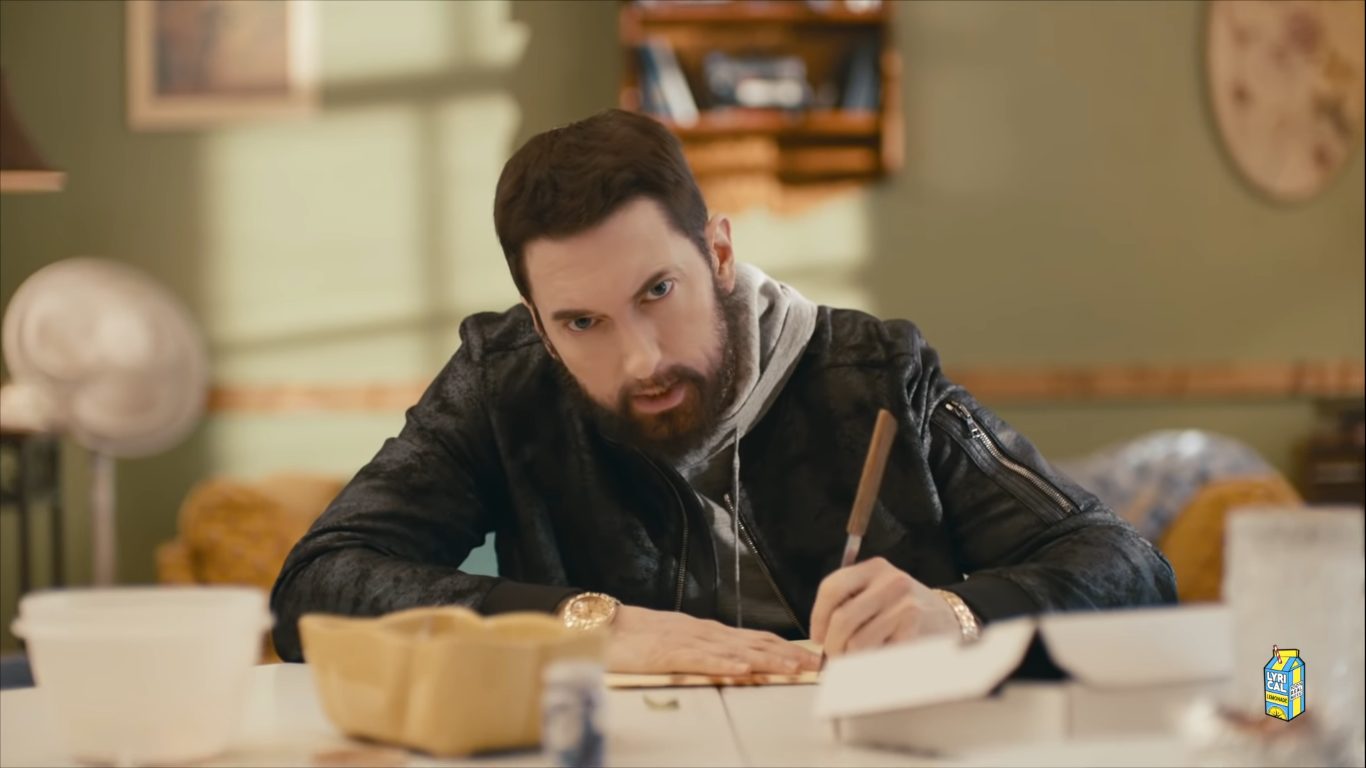 New Eminem's verse offers a new stream of metaphors and similes to deconstruct and decipher. Rappers, politicians, actors, social media – nobody escapes his attention.
Em kicks the verse off by referencing The Source magazine. He never mentions it by the name, but it is clear what he is talking about – from the "Unsigned Hype" column that featured him in 1998 to the "five mics" review system that failed him and sparked one of the most epic beefs in hip hop history.
I done seen some shit within my lifetime, at one time I
Can still remember just how bad I used to want '5 mics'
My biggest dream was just to make it into Unsigned Hype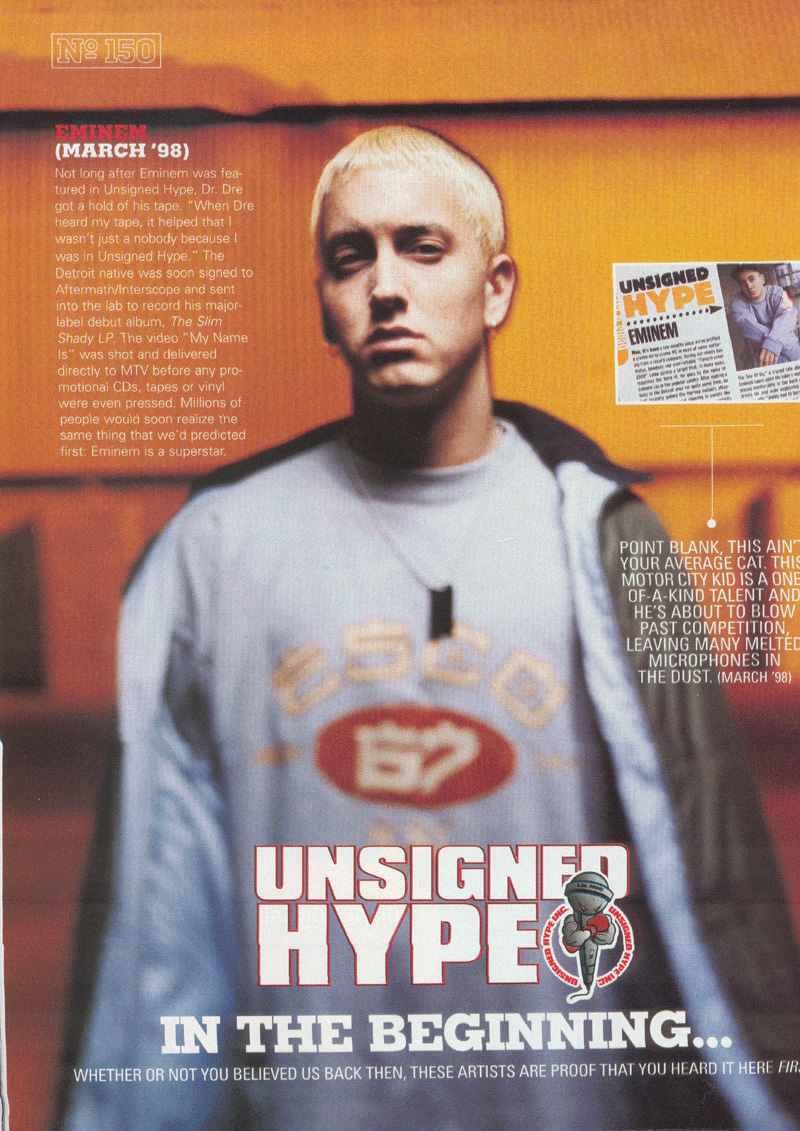 Then, describing his unrelenting flow, Eminem refers to an infamous brawl between Meek Mill and Tekashi 6ix9ine that was filmed and heavily exploited for publicity by a young clout chaser. Marshall doesn't try to hide what he thinks about him:
I treat a beat like it's Tekashi, spit on that bitch like Meek Mill
From a brief mention of the addiction Marshall had overcome, he smoothly transitions to the shout out to Dr. Dre. He weaves into the lyrics references to his album "Relapse" and its deluxe version "Relapse: Refill" and throws in some product placement for Dre's Bluetooth speakers Beats Pills:
I'm relapsing, I think I can't seem to stop eating Beat Pills
And Doctor D-R-E he still keeps on giving me refills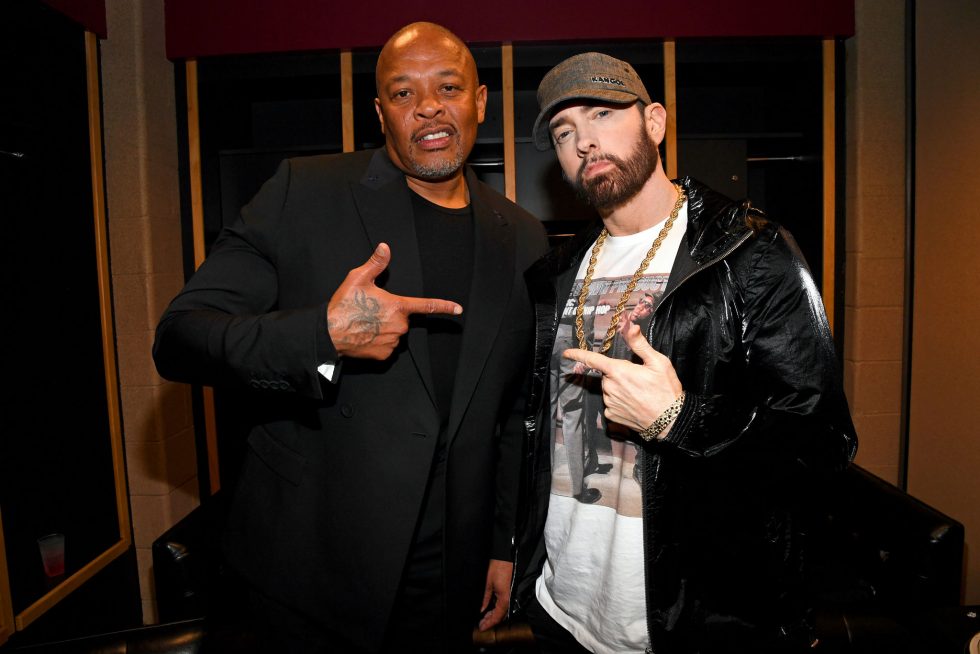 The recent public outrage that reached Generation Z all the way from the early 2000s inspired these lines:
Whipped Gen-Z into a frenzy, but no give, is in me, I'm stingy
Indeed, all talks about "cancelling Eminem" didn't really have much effect except bringing him to the attention of a new generation and, consequently, increasing his popularity. His hits are now driving at least three popular TikTok friends and young people, from Martin Scorsese's daughter to Kanye West's children, hop on them eagerly.
Eminem later referred to Eva Longoria of the Desperate Housewives fame, twisting her name to paint a picture of his alter ego more than any of her characters that rarely present as gory:
I'm, in my Louis Vuitton
Gorier than Eva Long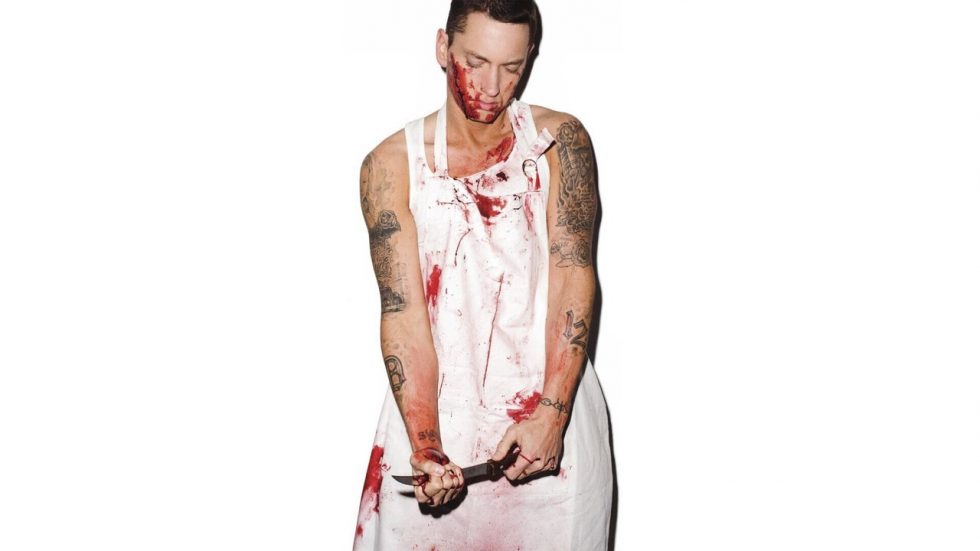 Another film knowledge drop, a reference to Cheech Marin and Tommy Chong:
What I mean is the bars, higher than Cheech and Chong
When you give them each a bong
Throughout the 1970s and 1980s, this Canadian comedy duo based their stand-up routines and movies on hippy aesthetics and weed culture. In 1978 the duo released their first feature-length movie, "Up in Smoke", which later inspired Dr. Dre's iconic Up in Smoke Tour.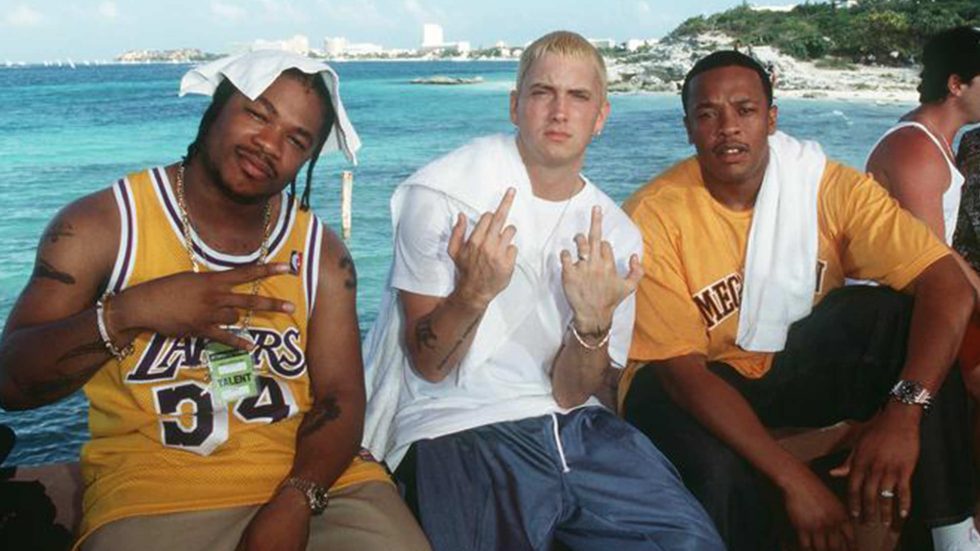 There are two lines where Marshall mentions his devoted fans and compare that to a club, as in weapon:
I call my Stans a "fan club" 'cause whoever it's unleashed upon
Fuckin' beats up on, like police batons
This wordplay acknowledges the role his fans often have to play in online discussions. With so much misinformation, fact twisting and outright hate, it is ordinary people who come out to remind about reality to those who deny Marshall his rightful place at the table.
The whole Obama family got squeezed in a short line that does not really have any deep political meaning but plays on Michelle Obama's name to connect it to the previous line about overcoming shyness:
Like Obama's kids, I came outta my shell (Michelle)
Probably, not the kind of shout out Obama could expect after rapping Marshall's "Lose Yourself".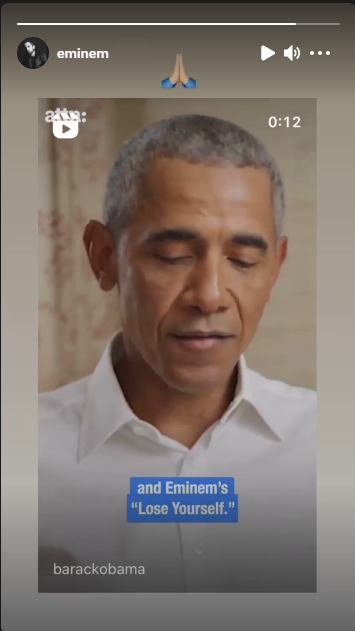 The wordplay on a name again is the main reason why Murda Mook found its way on this verse:
It's return of the ruthless more murderous than Mook
Later, Marshall brought up his track "Zeus" from "Music to Be Murdered By" and reminds about its chorus that in its turn ties it to Cordae's new album title "From a Birds Eye View":
Permanent damage with the words that I threw, bird's-eye view I'm referred to as Zeus
Closing the verse, Em goes over the hardships he experienced as a youngster, and refers to his single "Headlights" that covered a similar topic and a strained relationship with his mother:
I told you 'bout, being kicked out 20 degrees, no money to eat
Did you get more? Share your findings!
Listen to Cordae — "Parables (Remix)" feat. Eminem below: