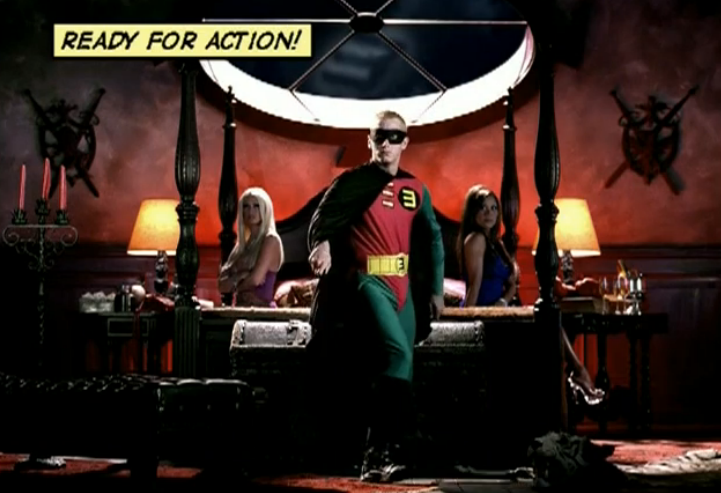 Marshall's classic hit from 2002 was streamed over a million times on January 13. Fans make the day when it hits 1 billion streams closer.
Just a day before, on January 12, a counter stopped at 999,072 streams. Yesterday, "Without Me" crossed the threshold of one million with 1,051,864. It contributed to a +7 rise on the Spotify Daily Top Songs Global chart and brought the track to No.94.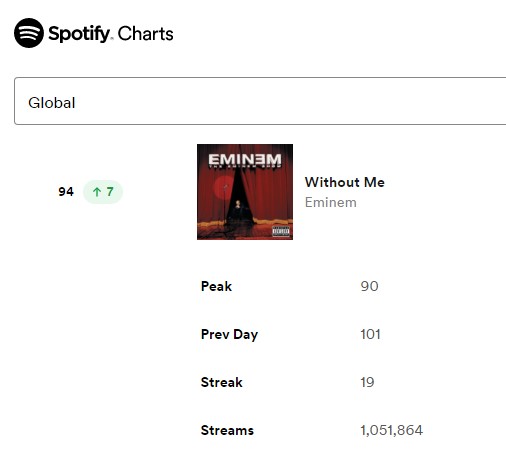 "Without Me" is currently the most streamed Eminem's song on Spotify, with 991,311,964 streams. It will be his third to earn 1 billion streams, following "Lose Yourself" and "Till Collapse". If listeners keep this momentum going, we will celebrate a new milestone in ten days.
Listen to Eminem — "Without Me" below: