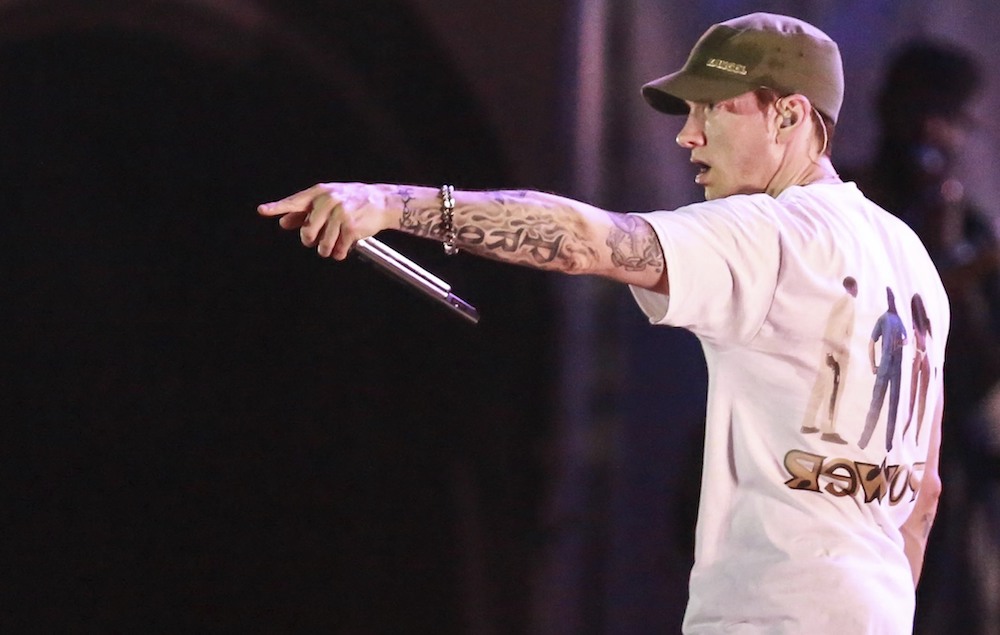 In a thick mix of references in Eminem's new verse, one stands out. Eminem talks about Stans.
There are two lines where Marshall mentions his devoted fans and compare that to a club, as in weapon:
I call my Stans a "fan club" 'cause whoever it's unleashed upon
Fuckin' beats up on, like police batons
This wordplay acknowledges the role his fans often have to play in online discussions. With so much misinformation, fact twisting and outright hate, it is ordinary people who come out to remind about reality to those who deny Marshall his rightful place at the table.
Apparently, it does not go unnoticed by Em.
Listen to Cordae — "Parables (Remix)" feat. Eminem below: