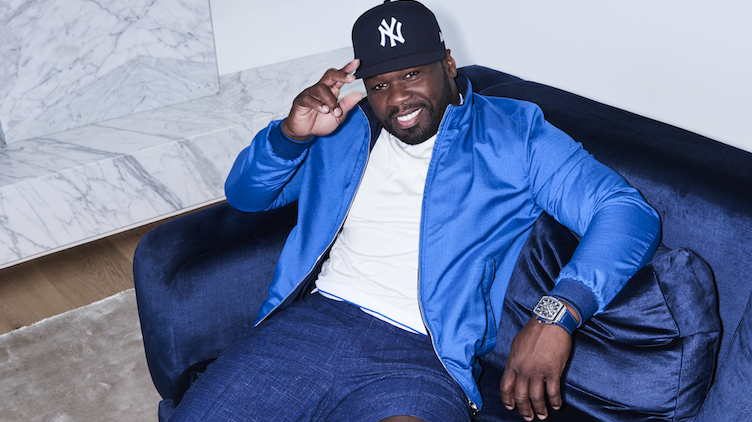 Fifty plans the whole new "Get Rich or Die Tryin'" to celebrate the 20th anniversary of the album. But in a recent interview he talks about many other things as well.
50 Cent came to USA Today and, as usual, was funny, smart, and open. The inquiry about him singing on GRODT wandered into a conversation about Drake.
Question: Did you know the revolutionary impact you'd have rapping and singing on "Get Rich or Die Tryin'"?

Answer: It's not really a revolution. If you're going to make music that is going to be world music, it has to have melodies. English is not their first speaking language in a lot of places that I travel. What (those crowds) follow is the melody until they understand what you're saying.

Drake is the new, stronger version like that because he can do a whole pop record, sing the whole song. I've never done that. He'll say that I'm one of those influences. … That's a big compliment because he's established himself and done great work.

Would you ever collaborate with Drake?

That would be a good one.

How did you learn to perfect your craft?

Luckily enough I was able to run into Jam Master Jay from Run DMC and he took an interest in (my music). He helped develop me as an artist in the very beginning (and) taught me my song structure.

He would make me write the chorus to the song twice or three times before we decided which one and then write the rest of the record. "P.I.M.P." has two (choruses) on the record and that instinctively comes from because of how I learned how to write music.

Who is your dream male collaborator?

Elon Musk.

I mean in music.

I'd do something with Eminem again. We'll do something again at some point.

Who is your dream female collaborator?

Nicki Minaj. She's on fire. She's still right there.

Would you ever retire from making music?

I've retired several times. Because specifically, hip-hop is not something that you "work." In the culture, you work in it and you start to look at everything that happens like new artists to keep in touch with what's going on in music.

You can't see limitations with hip-hop, because look at what artists from hip-hop have done. You look at Will Smith in film, Mark Wahlberg in film, you look at Queen Latifah, L.L. Cool J. They've done phenomenal work and it was harder to do it in the time because they wouldn't let people in, specifically African Americans.
You can read more on the USA Today website.