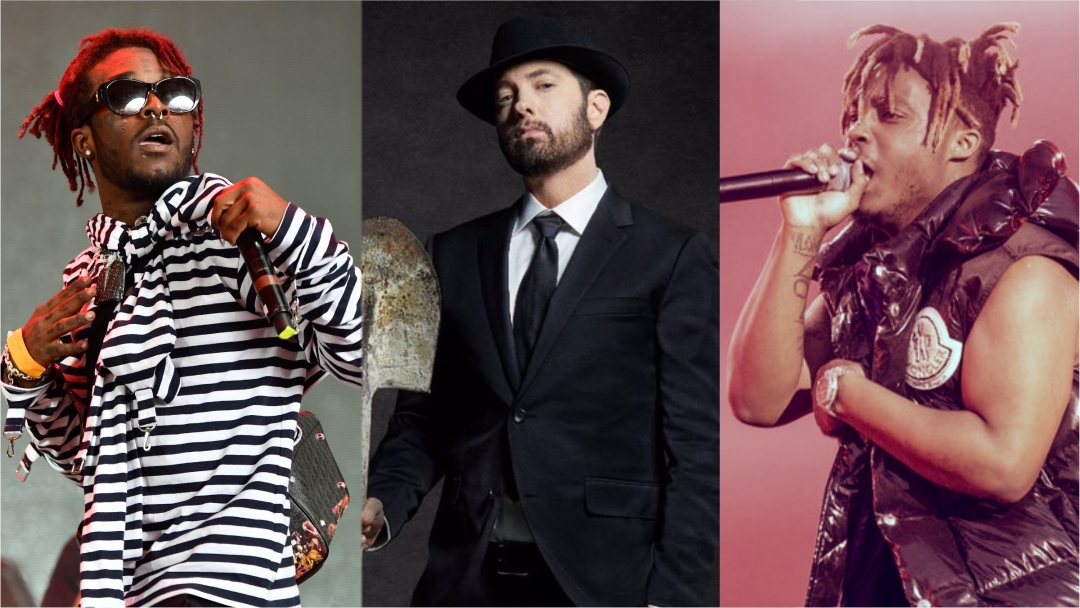 Eminem's most recent album "Music To Be Murdered By" is the third most successful hip hop debut of 2020 in terms of US sales.
The list is topped by Juice WRLD whose posthumous album moved an unprecedented number of copies. Though the gap between Lil Uzi Vert and Eminem is only nine thousand album units. Some recent releases that were expected to crash the charts did just that but did not really threaten the top positions on this list.
Numbers show how relevant and loved Marshall's art remains.
Biggest hip hop album debut week sales in the US this year:
Juice WRLD "Legends Never Die" — 497 000
Lil Uzi Vert "Eternal Atake" — 288 000
Eminem "Music To Be Murdered By" — 279 000
Pop Smoke "Shoot For The Stars" — 251 000
Drake "Dark Lane Demo Tapes" — 223 000
Logic "No Pressure" — 221 000
Lil Baby "My Turn" — 197 000
21 Savage & Metro Boomin "Savage Mode II" — 171 000
Mac Miller "Circles" — 164 000
JackBoys "Jackboys" — 154 000
Listen to "Music To Be Murdered By" below: