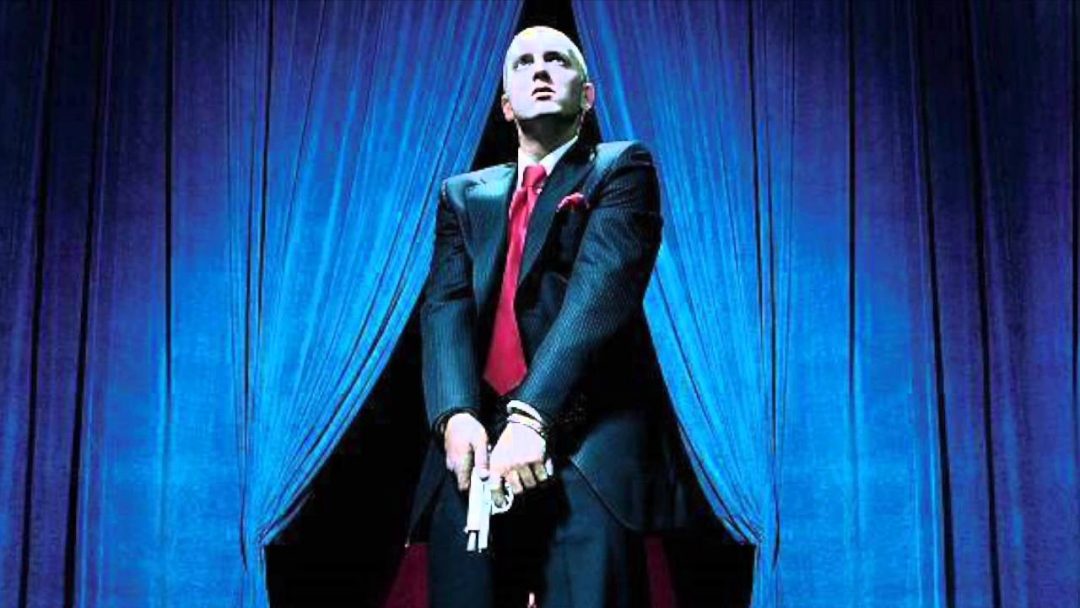 With 2.10 million streams gained on November 16, "Mockingbird" reached a new peak on the Spotify Chart.
The remarkable journey of Marshall's underappreciated track from "Encore" continues. It entered the chart at No.200 on October 15, and over a month, it moved 160 positions up.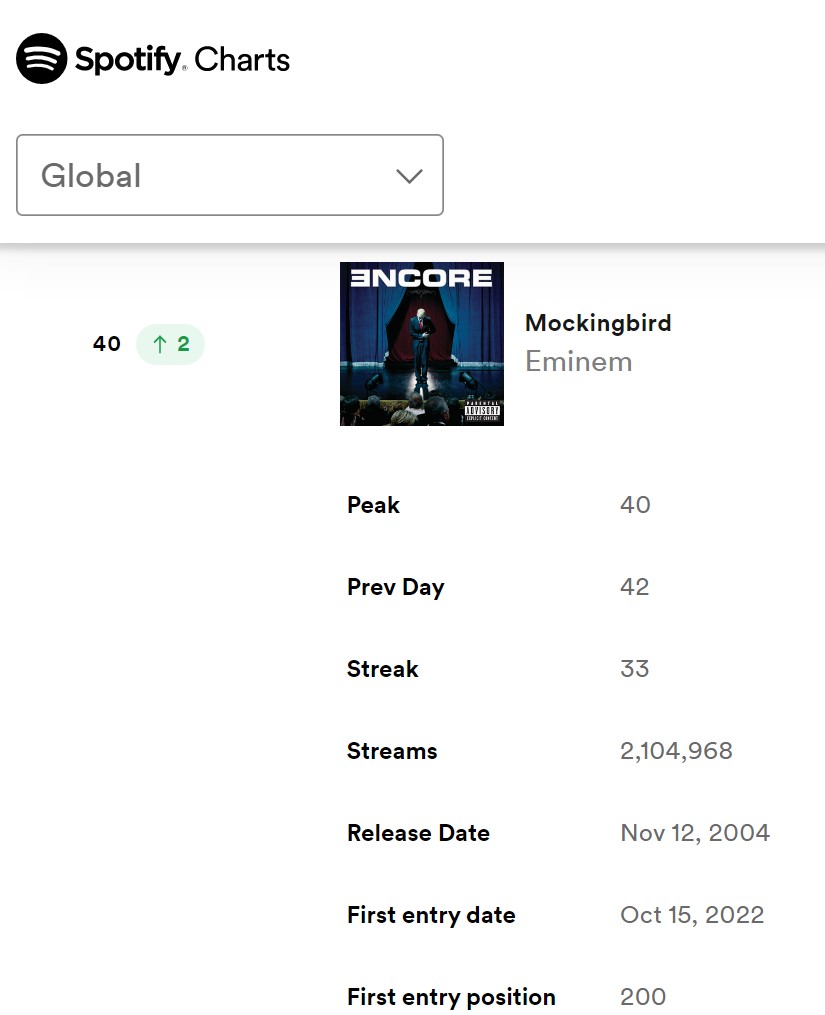 Lately, "Mockingbird" became Eminem's most streamed song on Spotify and overtook such hits as "'Till I Collapse" and "Without Me".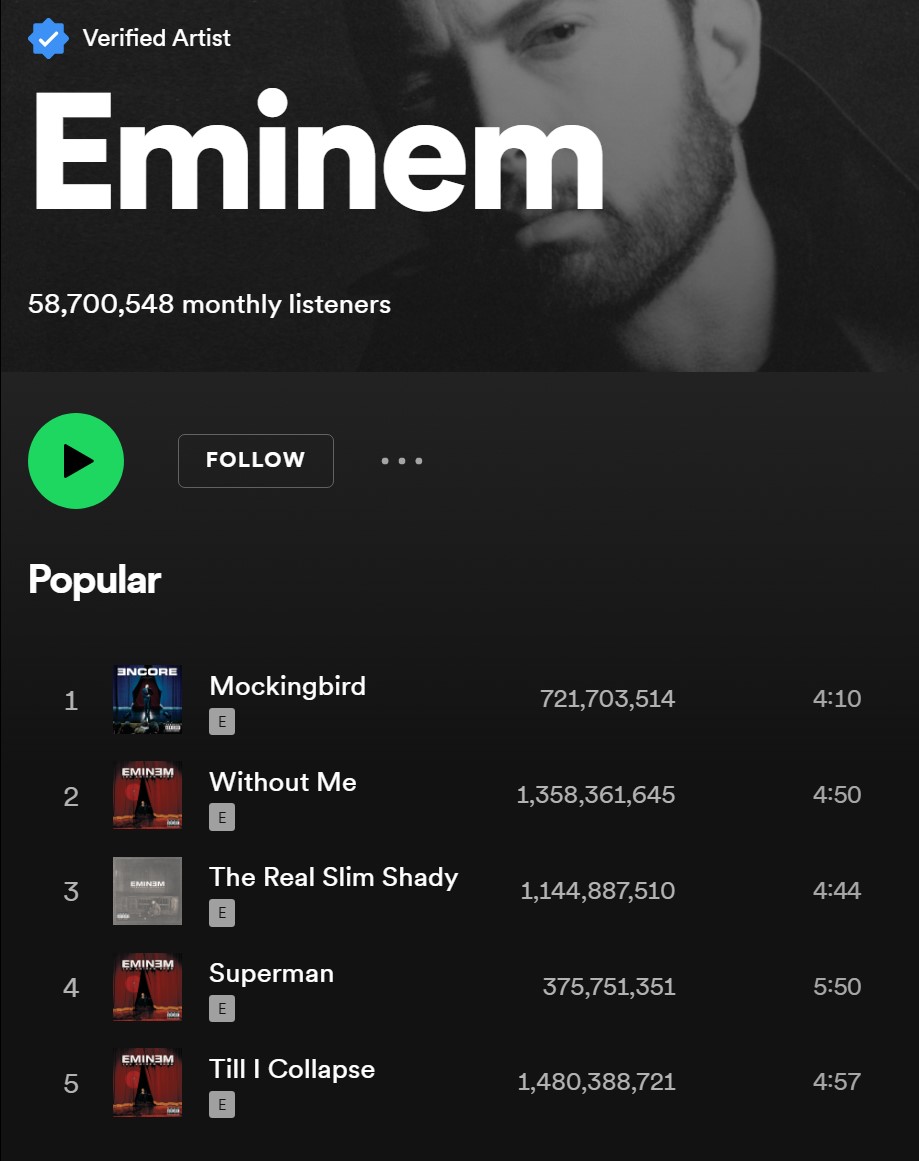 Listen to Eminem — "Mockingbird" on the album below: