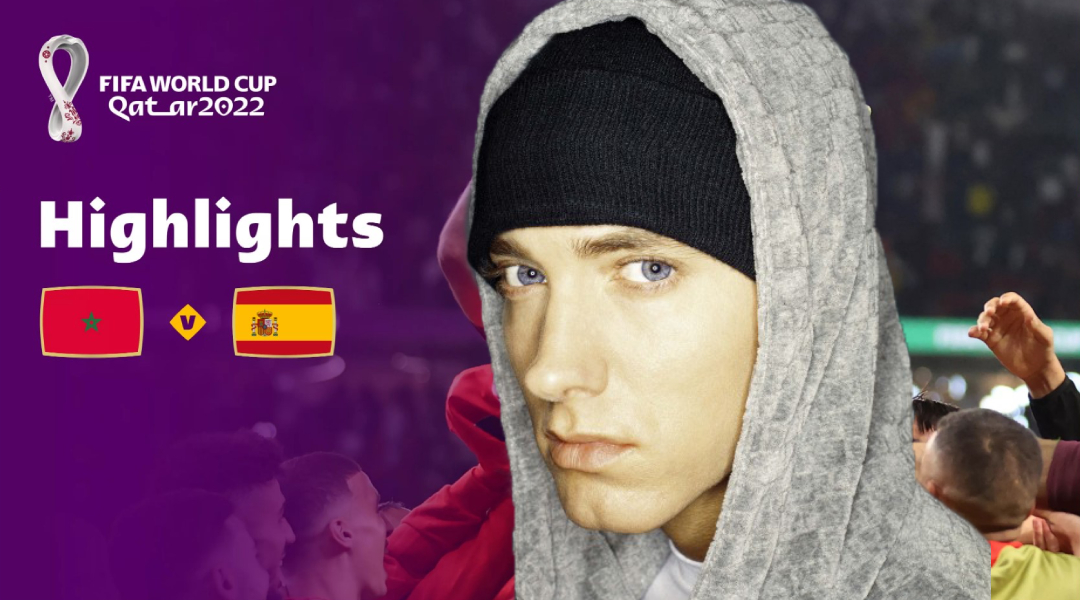 During the penalty coin flip in Spain vs Morocco game, Eminem's anthem was blasting over the stadium.
There is a playlist FIFA uses to fill the space between the actual play time and to keep the crowd's spirit up. Eminem has always had a place on this list, but yesterday his "Lose Yourself" came up during one of the tensest moments of the game.
Spain and Morocco were getting ready for a shoot-out when the pulsing beat of the Oscar-winning hit drown out the noise.
Mexican football commentator Cesar Hernandez tweeted from the field:

At the end of the day, it was the Morocco team that seized the opportunity and laid its best shot. Now, Morocco is the fourth African nation to reach the quarter-finals after Cameroon (1990), Senegal (2002), and Ghana (2010).
Slim Shady was on their side that night.