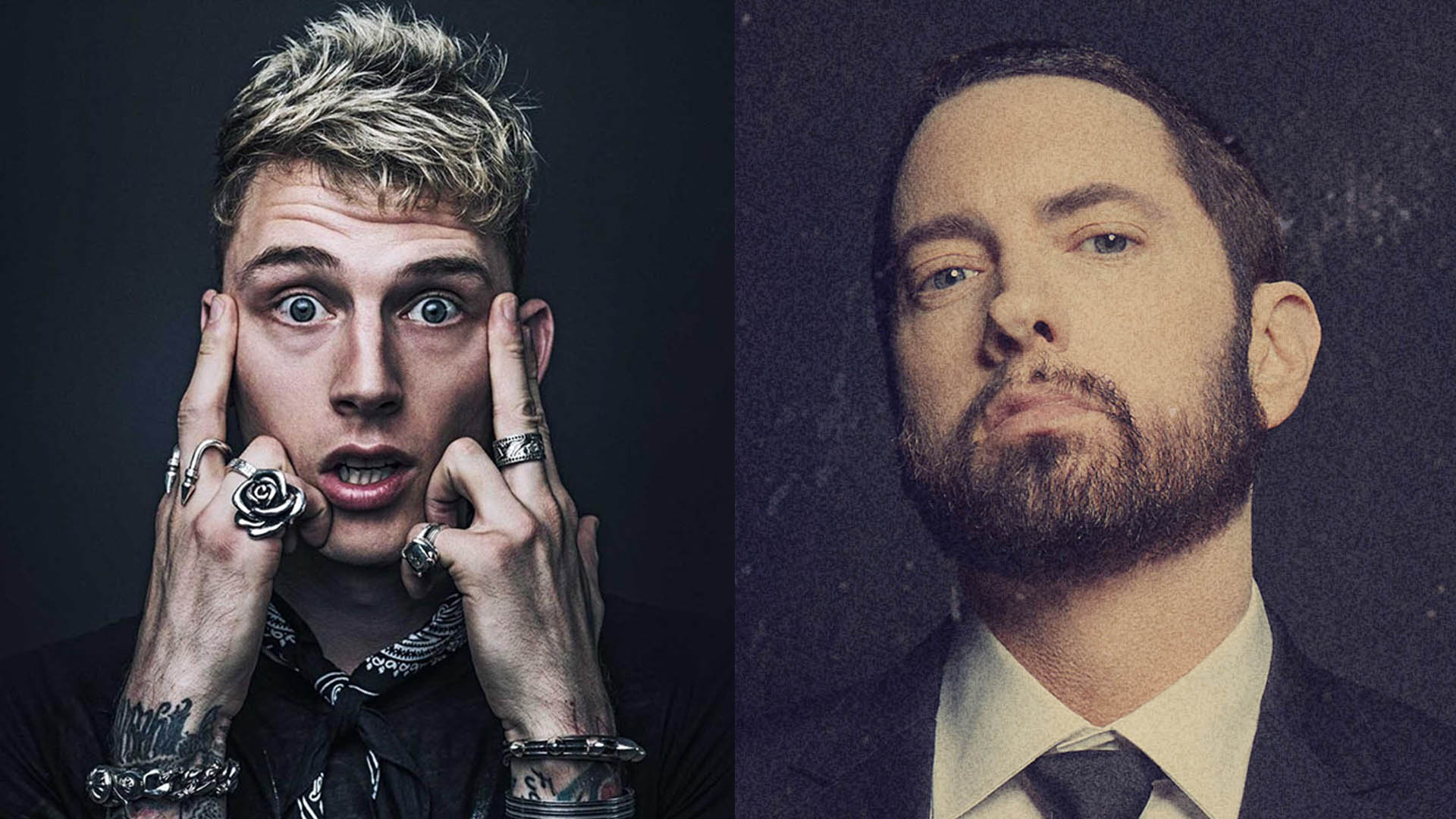 MGK thought he had gained more streams than Eminem this year. He put a devil emoji into a tweet that presented fake 2021 streaming numbers for rappers, so he deserves divine retribution.
Self-proclaimed rap devil though it would be a good idea to share a list of "total streams across all rappers" that includes him but not Eminem. So though his followers as it was the first comment under his tweet: "notice how theres no eminem?" [sic].
He reposted a fake top 10 list celebrating him being in it and dusting off his devil emoji.
It takes a particular kind of delusion to think that MGK would enter any good quality top 10 before Eminem. The fact that Eminem is omitted from this list just indicates how fake it is. And the speed with which MGK latched onto the bait hints that he might have been its intended target. In any case, the list was published on Instagram on April 1, the day when the Internet was full of corny pranks. Some corny individuals who cannot read the data and struggle with assessing reality got tricked.
To debug this colourful fake, let us show you numbers.
From the beginning of the year, Eminem has earned over 1.2 billion streams. We reported on Marshall hitting the 1 billion milestone on March 20.
Before that, in mid-March, Spotify Daily Data published the top 10 of the most-streamed male artists of 2021. Eminem was there with 943 million streams. MGK boasts 608 million streams granted to him by the creators of this fake, but it is certainly never near Eminem's numbers.
This list also gets very wrong other artists numbers. For example, it inflates Drake's numbers almost to 2 billion that would be absolutely unrealistic to reach in two weeks, starting from the 1.3 billion he had. The fake also claims that Juice WRLD has 1.52 billion streams of 2021, which is even less than he actually had in mid-March. Considering how consistently high Juice WRLD's streaming numbers are, he is probably much closer to 2 billion than Drake. There is Lil Baby on the list with 1.5 billion. Just no. He has not breached 1 billion streams this year yet.
Most streamed male artists of 2021 on Spotify so far:

#1 @sanbenito 2B
#2 @theweeknd 1.54B
#3 @JuiceWorlddd 1.53B
#4 @BTS_twt 1.4B
#5 @Drake 1.34B
#6 @justinbieber 1.2B
#7 @JBALVIN 1.18B
#8 @myketowerspr 1.08B
#9 @POPSMOKE10 975M
#10 @Eminem 943M

— Spotify Daily Data (@spotify_data) March 14, 2021
So, the list that MGK has retweeted omits some artists and provides wrong numbers for other artists. It is just a forged piece that flatters his ego and has nothing to do with reality.
MGK has allegedly 608 million streams in 2021? That's cute. Eminem has gained more this year just from "Music To Be Murdered By" (324 million) and "Curtain Call" (329 million).
The failed rapper who had to switch genres after his catastrophic run-in with Eminem wants to win so badly that he just publicly fails again.
And probably it's time to hear again what Rap God has to say: