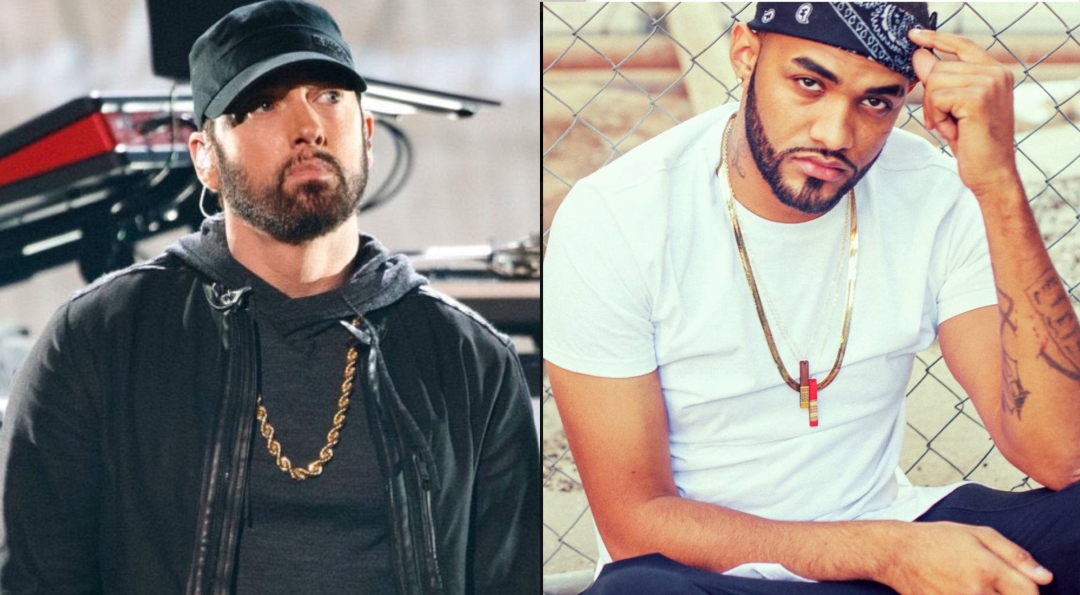 Joyner Lucas talked to his fans on Instagram, answering their questions live.
Many of his followers were puzzled with the absence of joint tracks with Eminem on Joyner's recent album "ADHD". Lucas addressed their concerns, basically repeating what was already offered as an explanation and reassuring that there is no rift between him and Marshall and that new music is on the way:
A lot of people are pretty upset that Marshall was not on the album. Me and Marshall worked on a couple of records. None of them really made the cut because they just didn't go with the album. I'm not just gonna be like, "Let me just throw the song in 'cause Marshall is on it", you know. Maybe Em will be on the next project. Maybe one of those projects will end up in the next project, I don't know. But Em is my bro. We make music together. There will definitely be more records coming out in future but I'm not pressed, he's not pressed. We have our own things going on.
Watch this fragment from his stream below: