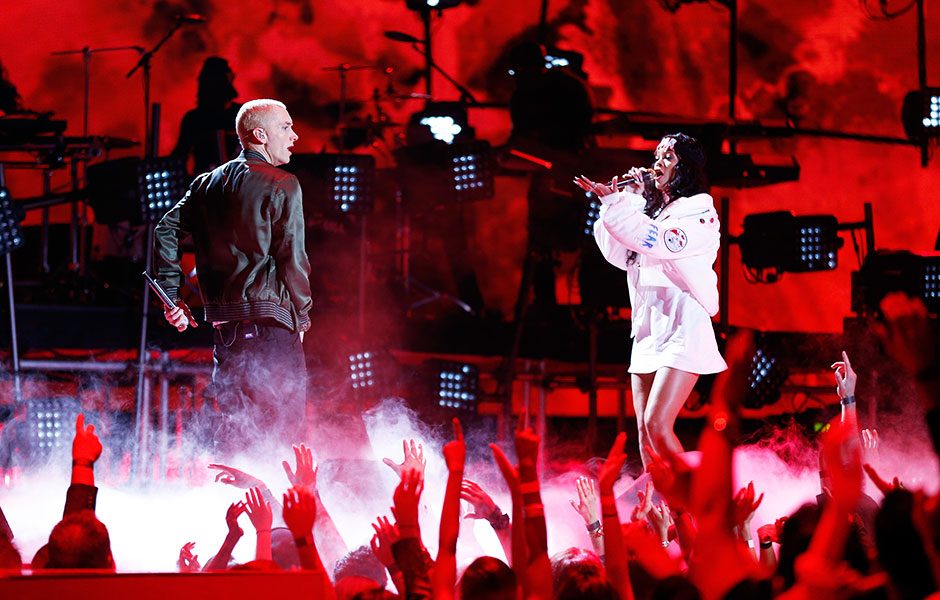 Marshall's unforgettable collaboration with Rihanna has reached a new streaming milestone.
"Love the Way You Lie" remains the most streamed song from "Recovery" and his fifth most streamed song overall. It is also Em's biggest-selling single ever, certified 12x Platinum in the US and 14x Platinum in Australia.
The song explores a troubled relationship and shines a light on the destructive cycle of love and violence. Eminem shares his own personal struggles with relationships, addiction, and anger, making the song feel real and genuine. It might be the reason why it remains such popular and relevant until this day.
Listen to Eminem — "Love the Way You Lie" feat. Rihanna on the album below: