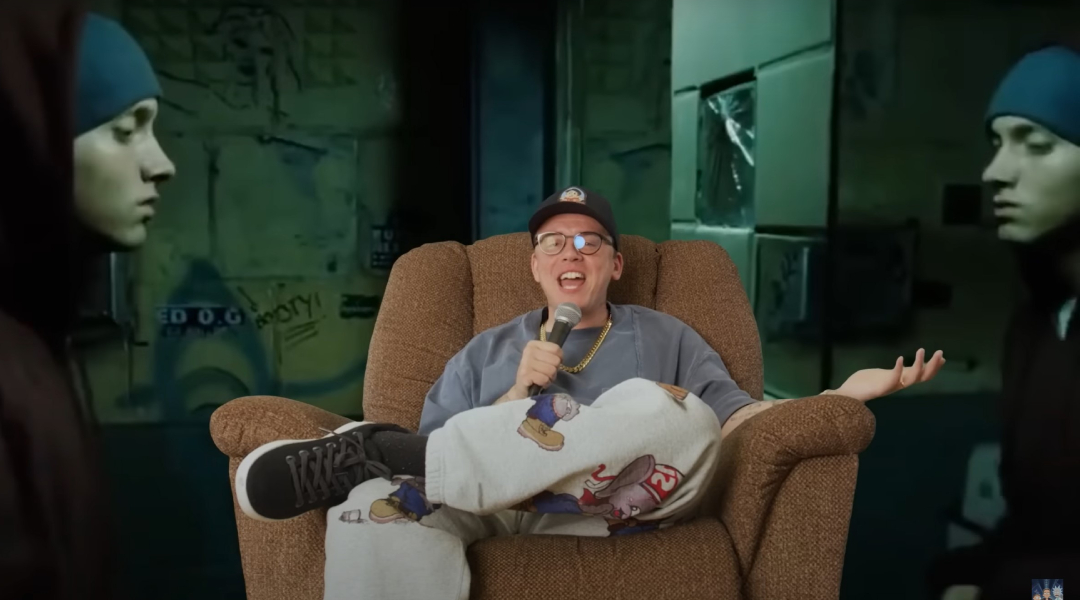 It's been a month since Logic dropped his out-of-retirement project "College Park". It debuted at a reasonable place on the Billboard Top 200.
Now Logic is getting ready for his tour and keeping the audience engaged by releasing short videos about making the album and working with many stars featured on the project. A video about getting a feature from RZA started with an into where Logic compared the whole concept of his album to the "8 Mile" storyline:
My album "College Park" takes place in 2011, with me and all my homies on our way to an open mic night in Washington DC and the
shenanigans that we get in along the way. It's like my "8 Mile", except it's an album, except it's not B-Rabbit, it's Bi-Racial. It's a good album and I think you guys are really gonna to like it.
To think about it, it is not a coincidence that the artist that made Logic interested in rap influenced the concept of his first independent album.
Watch the video below: