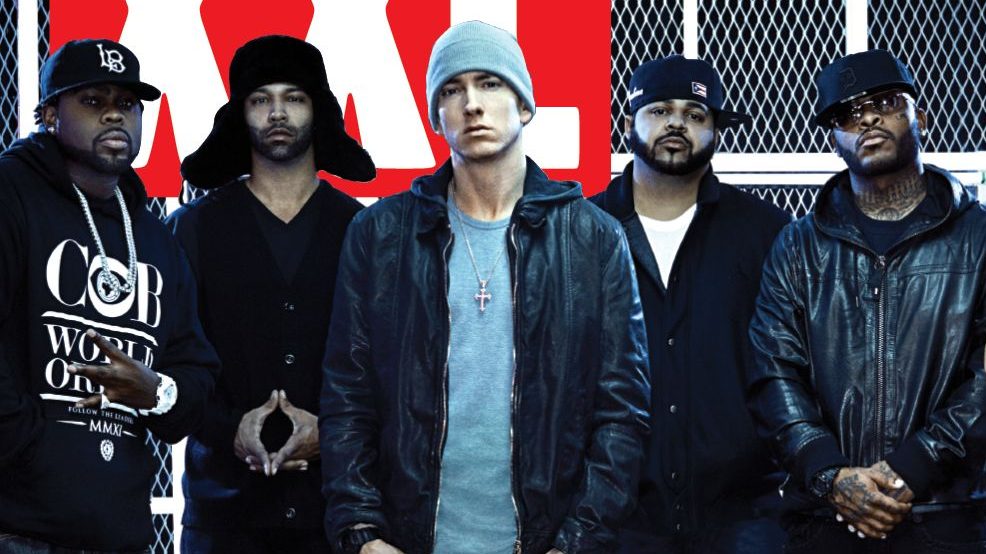 Slaughterhouse MC as many of us hopes that there is a fat chance that all of them get back into the studio one day and all misunderstandings between Joe Budden and Shady will be resolved.
Crook talked about it in length with Smoothvega of Nothing Beats Experience:
I think Joe is gonna get in the booth. There are some things that happened and we ain't got to talk about old bullshit. But there are some things that happened, and he said some things… He got to understand and that's what I always tell him, "You have a huge voice in the game. So if you say something, that shit is going to resonate". He says something that I disagree with, as far as like how some shit went down on Shady Records… You know, you say, "Yo, it happened like this" and I say, "Nah, it didn't quite happen like that". He just got to be careful, his voice is big. One day I'm hoping that he and Em will be able to sit down… They don't got to be friends again, they don't got to be none of that. Just be men and sit down. Because you know what, these two, they cut from the same cloth. They are really deep artists, they love their craft. If you listen to Em's "Stan" and Joe's "Fan", it's a lot of similarities. And they're good dudes trying to do the right thing. I feel like all that was for no reason. I really wish that they would sit down and that might happen. But anyway, I think Joe will get back in the booth. I believe he will. You can't just turn that shit off.
Crook's optimism is not only shared by many fans it is also might not be that far off. After Royce da 5'9" made Nick Cannon and Lord Jamar squash their beefs with Eminem anything can happen!
Watch the video below: