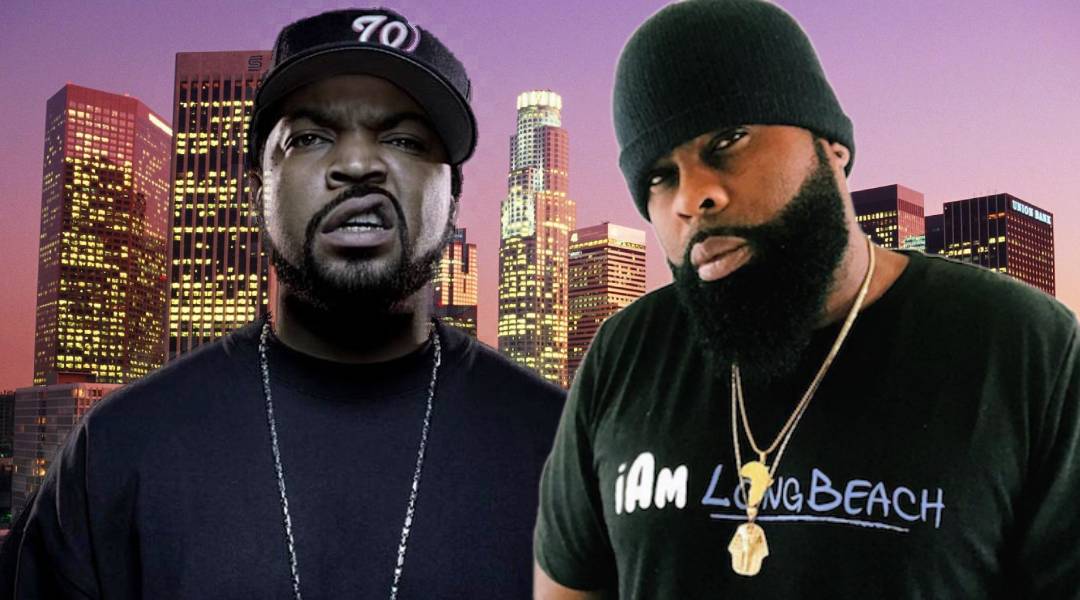 Recently, N.W.A legend Ice Cube sat down for a new episode of the Earn Your Leisure podcasts and came up with some ranking lists.
Hosts started with asking him about Top 5 rappers from Los Angeles area. It was a tough one exactly because the list of possibilities is tremendous. But Ice Cube made his choics:
I've got some cold rappers out here, I don't want to miss nobody. Can we claim Kurupt? I can't put them in order, though. I love Kurupt. I think he's one f the coldest. Kendrick is cold. The Game is cold. Ras Kass. Crooked I.
Hosts were surprised by the absence of Snoop Dogg on the list, but Ice Cube said that Snoop is just a superstar on all different levels. Meanwhile his list was based on pure bars, rhyming abilities, and "grab the mic and kill them" attitude.
KXNG Crooked appreciated this sign of recognition from Ice Cube and shouted back:
Shout out to @icecube for the luv on @earnyourleisure! It means a lot coming from one of the greats!
Shout out to @icecube for the luv on @earnyourleisure! It means a lot coming from one of the greats! #SmokinOnTopFives #COB 🏴🏳️🏴 pic.twitter.com/Wq5xgWtt59

— Crook 🏴🏳️🏴 (@CrookedIntriago) May 29, 2023