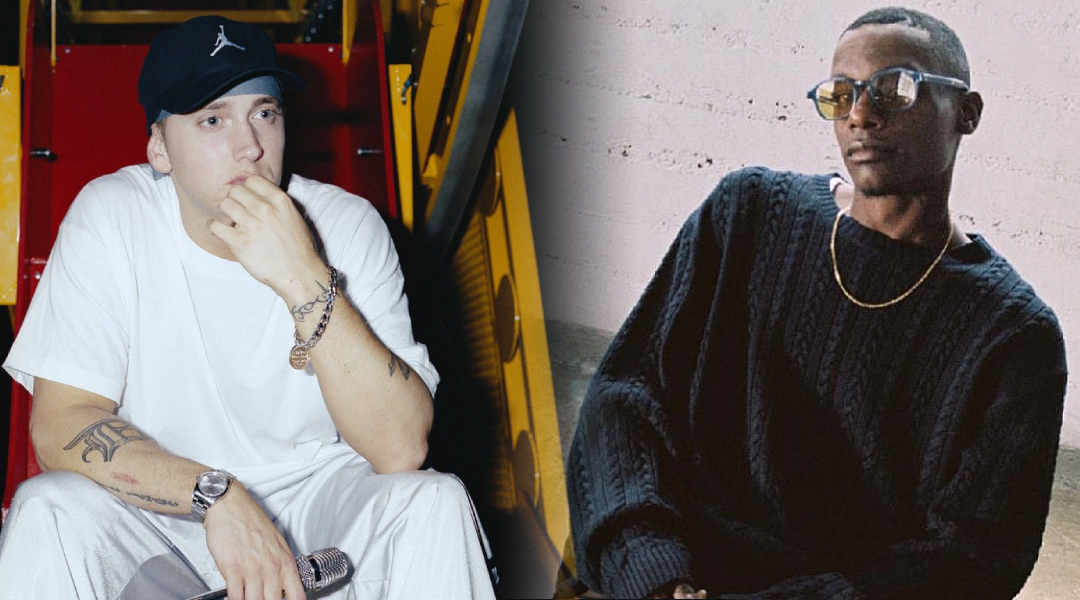 Long Beach rapper Huey Briss sat down with On The Radar Radio to talk about his career, new album, changing eras, and LA traffic.
Discussing the unique atmosphere of the early 2000s Huey mentioned Eminem as his favourite rapper of all time. And it didn't come as a surprise.
The audience could catch a whiff of something familiar when Huey said that he was a stan of the HBO series "Entourage". His vocabulary showed some degree of conscious familiarity with Marshall's legacy. Sure, we know that some people now use the word "Stan" without knowing anything about its origin. But Huey looked like a guy who knew what he was talking about.
Eminem is one of my favourite rappers because he's the only rapper that really cut me deep at that young age that made me understand like, "Wow, this is music and this is just people putting words together". How many rappers in reality do you know their first name? And last name? And their daughter's name? And their baby mama's name? And their mom's name? How they got on? Why they got on? "Lose Yourself" could possibly be one of the greatest hip hop songs of all time and he made that beat.
Huey starts rapping the third verse from the top of his head:
No more games, I'ma change what you call rage
Tear this motherfuckin' roof off like two dogs caged
I was playin' in the beginning, the mood all changed
I've been chewed up and spit out and booed off stage

You feel me? Cuz is going insanity! You can not sleep on any timeless efforts that Marshall Mathers has contributed to hip hop! Period! I have had debates with the best of them. People always kinda look at me strange when I tell them that's my favourite rapper. And when they do that, I immediately know where their music IQ is. I'm like, "Oh, your favorite rapper is Jay-Z, huh?". And they're like, "Yeah". Hmm, I can see that. Which is not a problem but once you're stuck in Hove land — you're in there.
Huey and the host then discussed hate trains that pick up steam on social media platforms and condemned people who hop on them slandering artists regardless of their actual contribution to the culture. Huey wanted to emphasise that besides an enormous music legacy, Marshall has left a mark on the industry as a person with his own unique set of challenges he had to overcome to get to the top:
We are not discrediting anything that any great artist has done but for [Eminem] to overcome what he did at a time when he did it, with the company that he did it with, the beefs he was in, the musical knowledge he had to have, the emotional IQ to play chess with your opponents this way, with mainstream, fucking MTV, like, brother, he was talking over TRL. He was so influential and people don't even know it. In a white tee, let's not forget this, this man was doing most of these either in a Jordan sweatsuit or a white tee.
That's true. Eminem didn't have to wear a meat dress to shock the audience, he shook it to the core with his talent only.
Watch the conversation below: