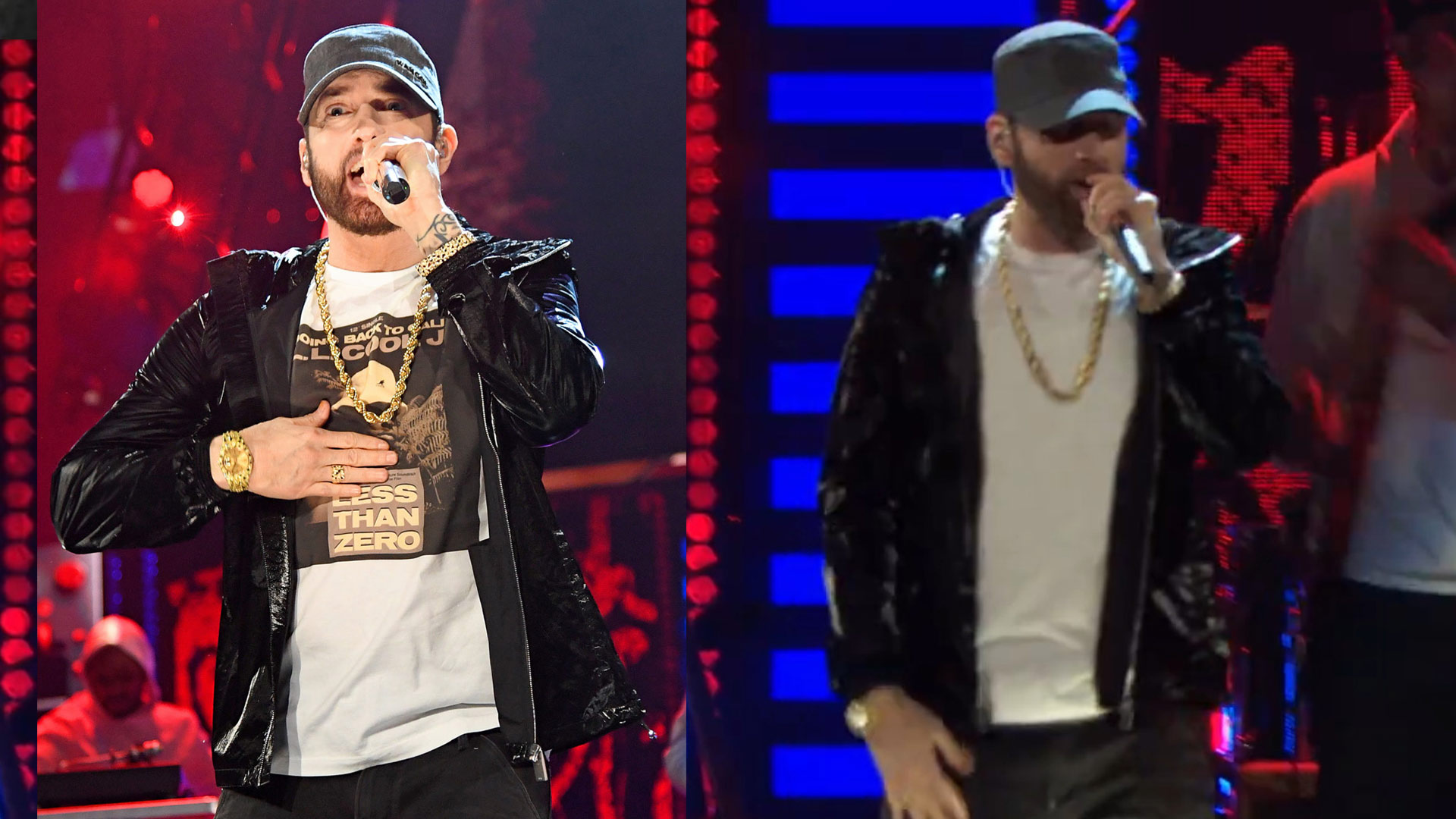 The 2021 Rock and Roll Hall of Fame induction ceremony was filmed last Saturday. Now, TV trailers show that HBO is not going to show what was going on truthfully.
One of the ceremony's highlights was a live set of LL Cool J's, one of the newest inductees. L turned the hit up even higher when he invited to the stage one of his biggest fans, Eminem, for a surprise performance.
Em famously wears a t-shirt with a hip hop classic album print to all his public appearances – to pay homage to the greatest who came before him and educate a new generation of hip hop fans. No wonder that for this particular occasion, Marshall chose to wear a t-shirt with the LL Cool J single cover. "Going Back To Cali" was originally featured on the "Less Than Zero" soundtrack and then released as a single that has eventually reached platinum status. The soundtrack album was released through Def Jam Recordings in 1987, and LL Cool J later included "Going Back To Cali" on his third album "Walking With A Panther". Dr. Dre mentioned this song in his induction speech for LL the same night.
All this complex intersection of knowledge, appreciation and cross-reference was erased when the show footage was altered for broadcasting.
In the trailer released by the network, you can see Eminem performing "Rock the Bells" together with his hero – and wearing a pristine white t-shirt. Of course, the reason behind it is most probably copyright that CBS Records and Universal Music Group hold over the art used for the single cover. But it also shows that the network preferred to erase the reference whatsoever rather than to pay or negotiate the agreement with the right holders.
The televised version of the ceremony airs on November 20. Meanwhile, you can watch the trailer below:
LL Cool J x Eminem – Rock The Bells (Multicam):