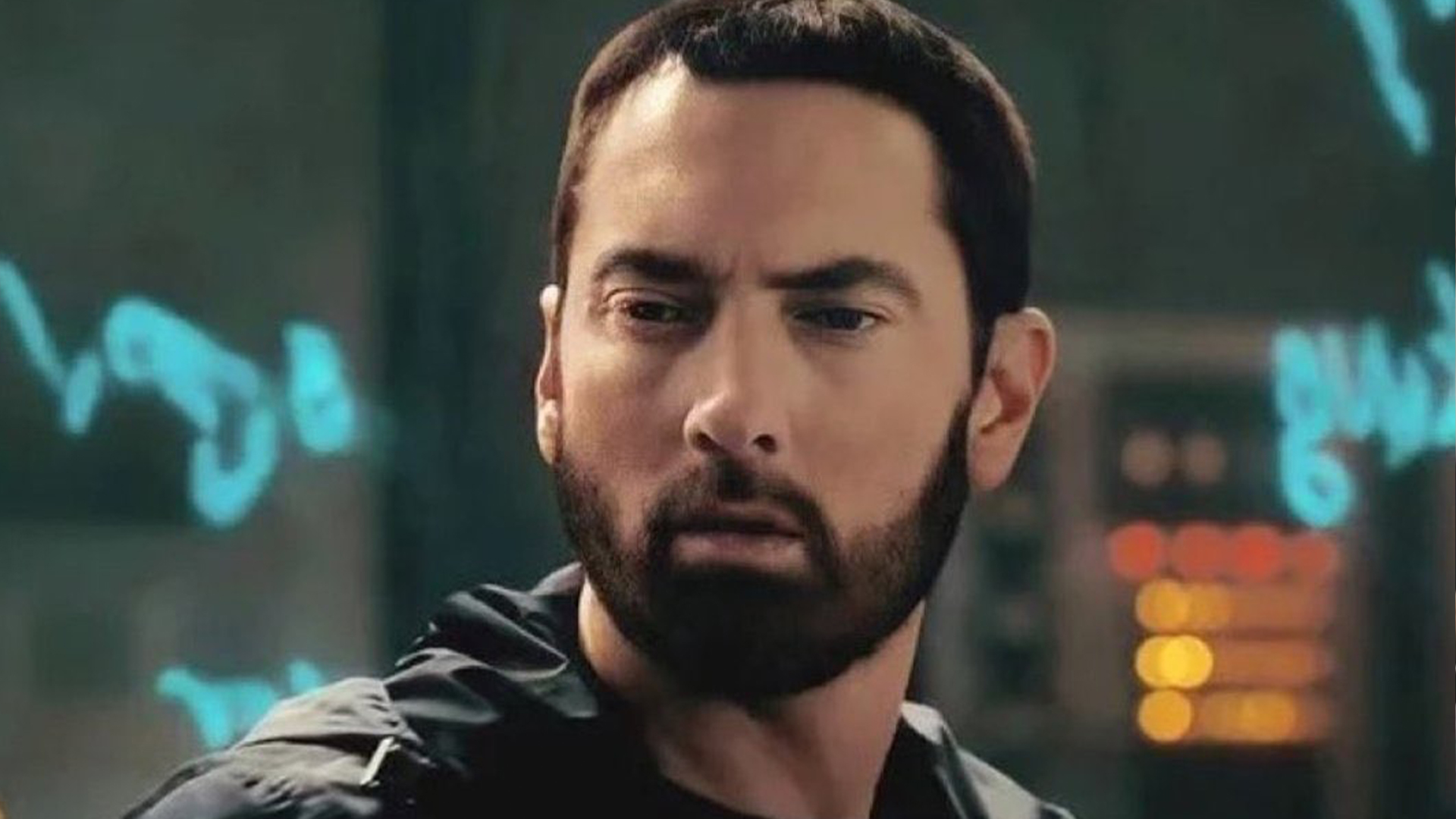 Yesterday, the Rock&Roll Hall of Fame announced the 2022 class of Rock And Roll Hall Of Fame inductees led by Eminem. Friends, colleagues and supporters shouted out to Marshall.
Marshall's friends and collaborators were the first to share their support and excitement.
Mr.Porter posted a series of pictures from the "Infinite" cover to the recent Super Bowl Halftime Show with a caption:
Still got more to do but wow what ride so far🙏🏽🙏🏽🙏🏽🙏🏽 swipe through for bit of the journey… raise those glasses for my brother @eminem #halloffame2022
Royce da 5'9 joined with:
Clap it up 👏🏿 My brother came from nothing 🥲
Detroit-hailed rapper/M.D. Lazarus tweeted:
Congrats to @Eminem on being inducted into the Rock & Roll Hall of Fame. 🚀🔥
Congrats to @Eminem on being inducted into the Rock & Roll Hall of Fame. 🚀🔥

— LAZARUS / Dr. Khan (@LazDetroit) May 4, 2022
LL Cool J, who invited Em to perform at his induction last year and advocated for inducting Marshall, was clearly pleased with the committee's decision:
Congratulations to a true M.C., my brother Eminem on your induction into the Rock & Roll Hall Of Fame.
Skylar Grey, who cast her vote for Eminem as a committee member, has joined the fun:
So did Paul Rosenberg, adding a heart-warming message:
This guy sure came a long way from being a factory degreaser and short-order cook at @gilbertslodgescs. "Infinite", indeed. His growth, achievements, success, accolades and career have shown no boundaries. There's not a scrappier, more determined person on earth. It's an honor to share a seat aboard this rocket. Congratulations on your @rockhall induction, @Eminem.
Aftermath producer FredWreck shared Paul's sentiment and message: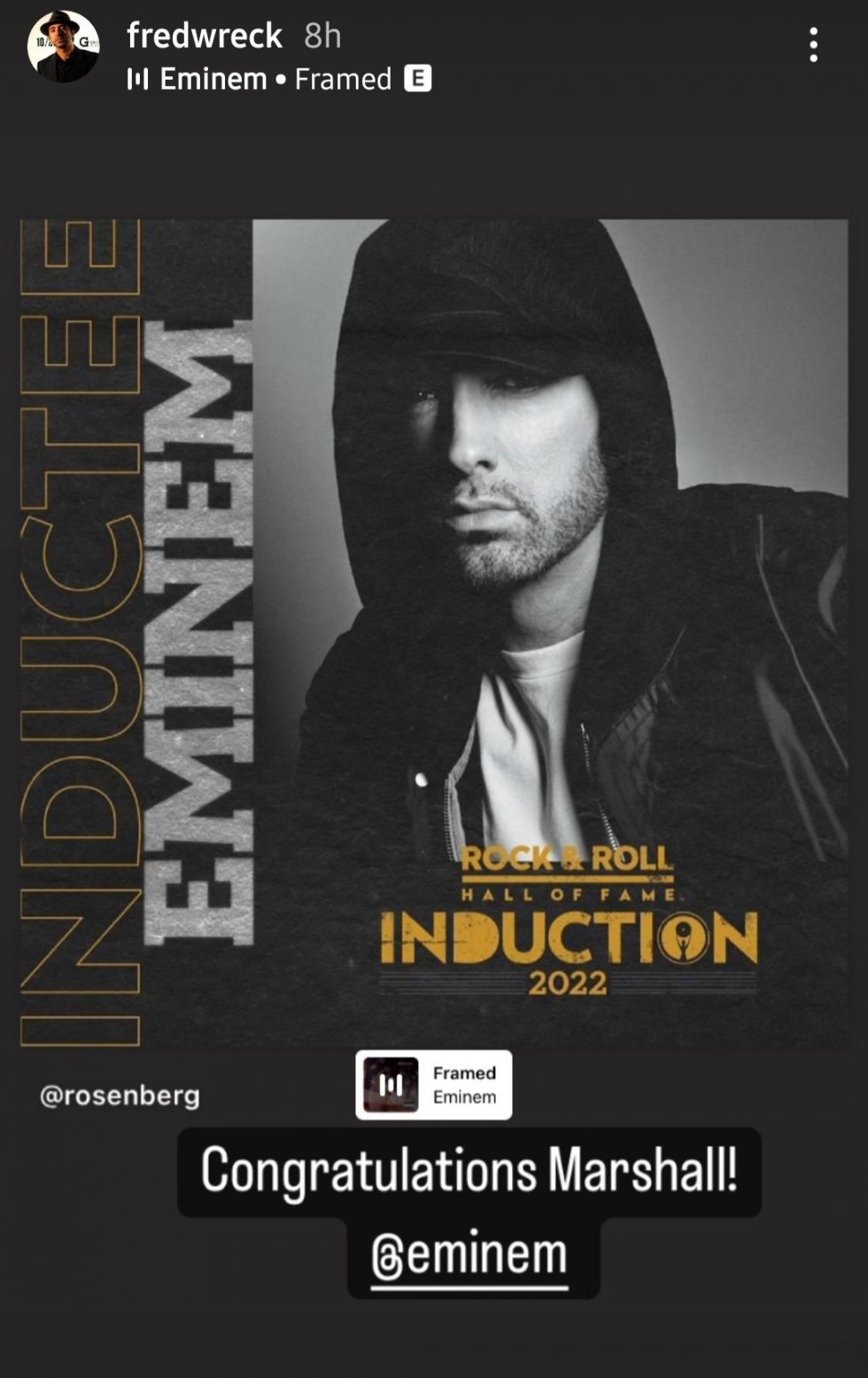 So did Marshall's younger brother Nathan: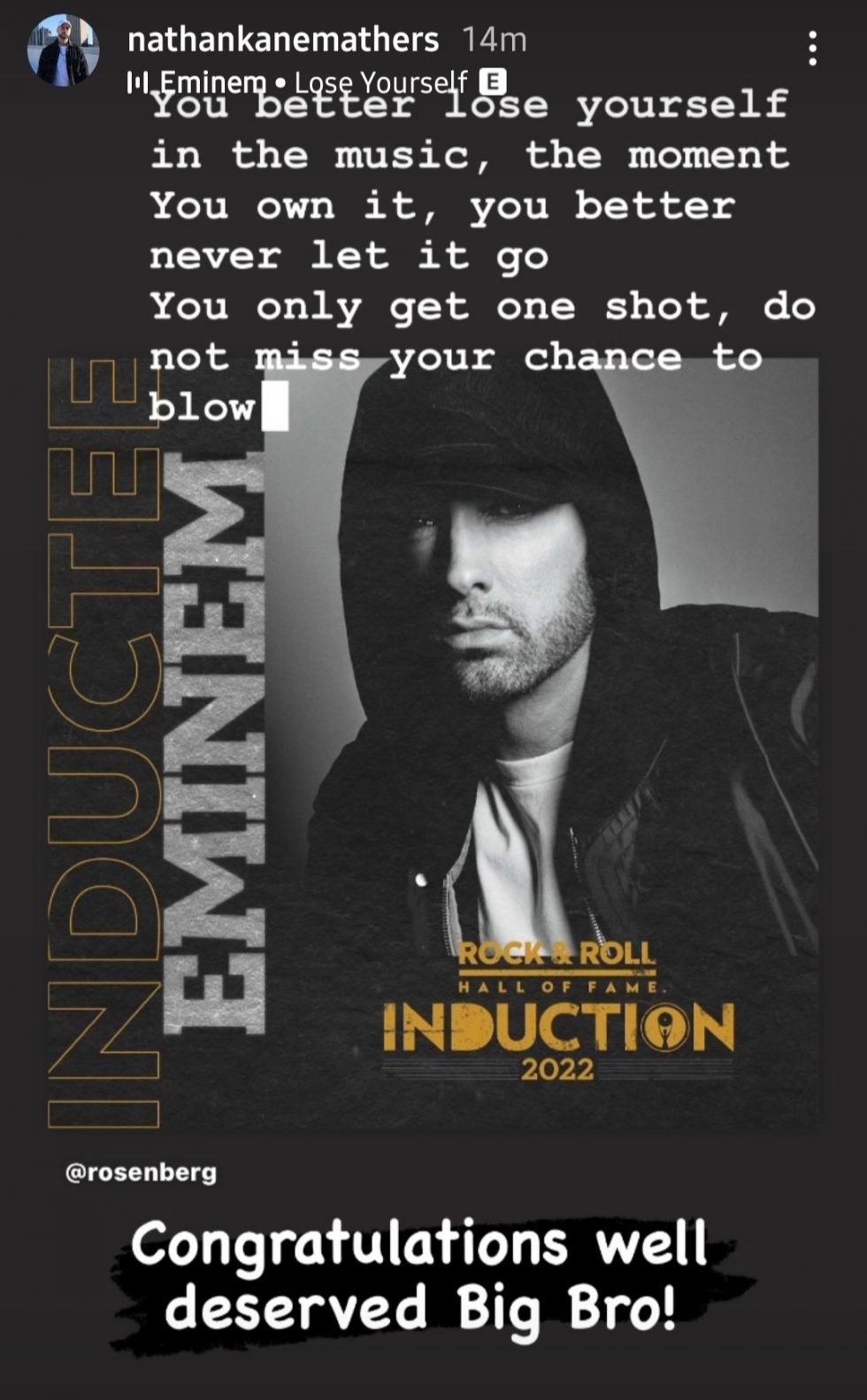 Detroit sports teams cheer up for Marshall just as much as he cheers up for them.
This opportunity comes once in a lifetime! Congrats, @Eminem! pic.twitter.com/cVozKE5KxY

— Detroit Lions (@Lions) May 4, 2022
Made in Detroit.

Congratulations @Eminem on making it to the @rockhall! pic.twitter.com/mNSoAbSxKW

— Detroit Tigers (@tigers) May 5, 2022
Will the real Slim Shady please stand up and get ready to rock? #RockHall2022

Congrats @Eminem! pic.twitter.com/ZT7Tulc6dG

— Detroit Pistons (@DetroitPistons) May 5, 2022
Among the symphony of support and celebration was a voice of discontent. You can recognise it easily. Benzino reposted a Rolling Stone article with a tired narrative "Why Eminem before [insert name here]?!" He angrily blurted exactly what everybody expected him to say:
So where's Nas, Eric B and RAKIM, Kool Moe D, Epmd, Fearless Four, Fat Boyz, Lauren Hill, Little Kim, OutKast and 100s other Black rappers?? GTFOH