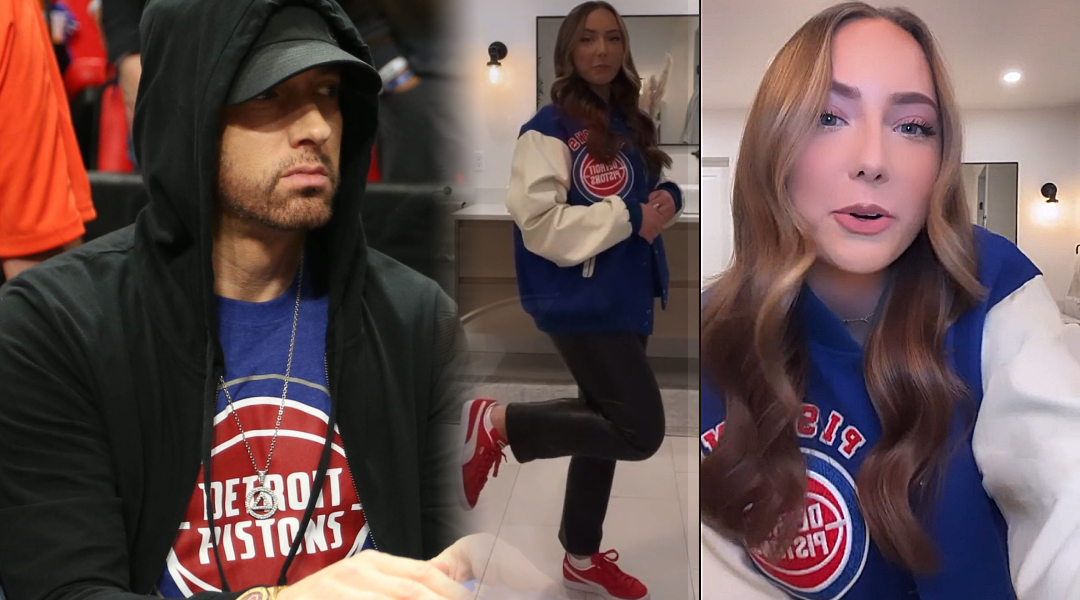 Hailie Jade finally had a chance to go to a Detroit Pistons game in a varsity jacket she had stolen from Eminem years ago.
She posted a Puma-sponsored video on her TikTok account, getting ready for a midweek game and talking about her outfit for this occasion. The main item in her ensemble was a branded Pistons jacket. Hailie explained how she had got her hands on it:
Random fun fact, my family used to go to Pistons games a lot when we were younger, but we haven't really gone in a while. I showed that varsity jacket and I actually stole it from my dad a few years ago. I'm assuming it's from when we used to go to games when I was younger but I've never really had a chance to wear it so I'm excited to wear that too!"
Well, it explains how Hailie got in the possession of this vintage allstar white jacket with red stitching. Fans can easily recognise it.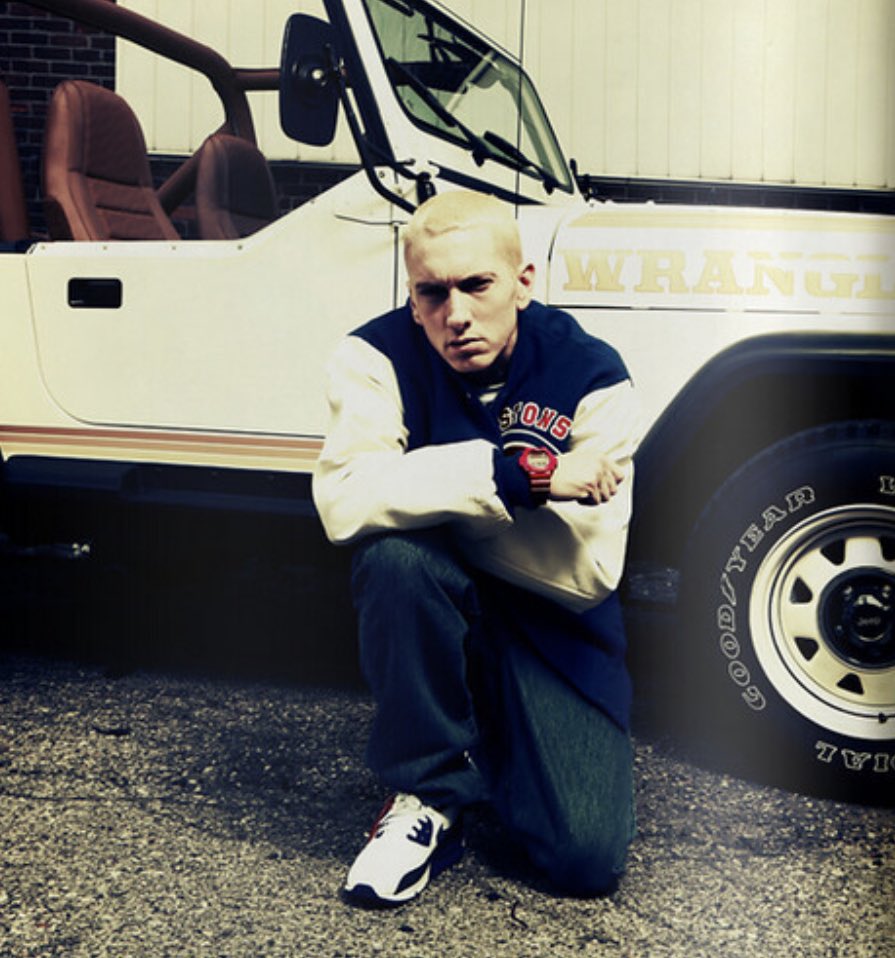 Watch the video below: