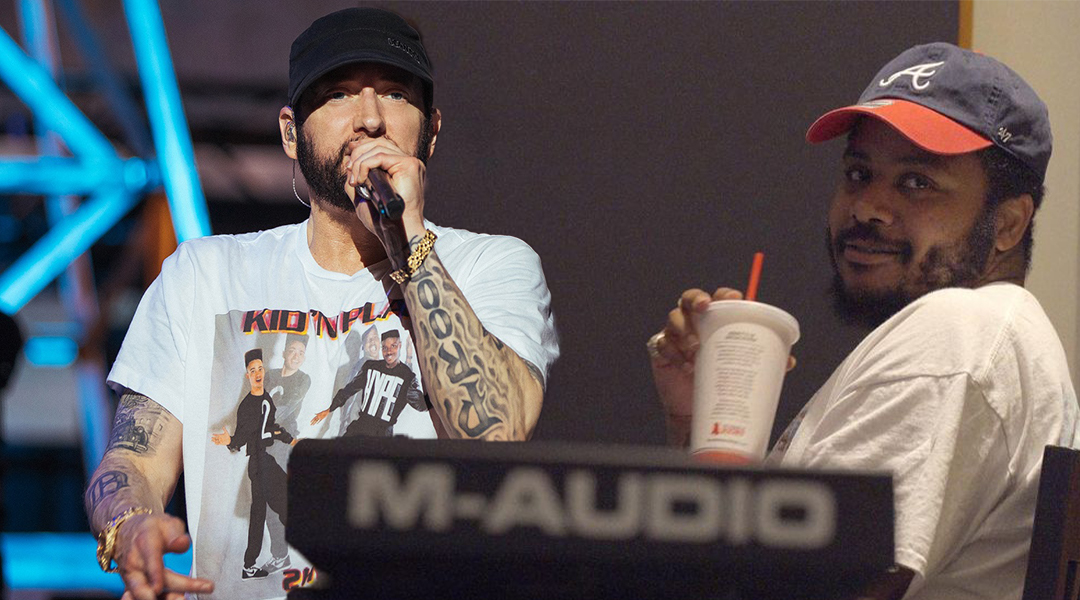 Grip secured a verse from Eminem from their very first conversation. But it was also the one he could not fully believe he would ever get.
Newest Shady Records signee Grip appeared on the Rap Life podcast to share with host Ebro Darden stories about his debut Shady album "I Died For This!?" and the love of music fostered by his family. He said that one of the first things he wanted from Eminem when they negotiated the deal, was his artistic contribution to the album:
We started recording IDFT!? in January 2020. I didn't talk to Em and Paul until summertime. We was already working on the project, had a concept and everything. When I talked to Em I was like, "Bro, if I sign, I need that feature, my dawg". And he's just like, "Yo, bet!". But then everything just took so long, by the time we kinda realised that we could, we were going to be able to throw him on the album, it was kinda last minute. It was one of these things when we went into it hoping, but we didn't know for sure. It was the last song we added to the album.
Watch the video below:
Full interview: