Ed Sheeran spoke to Charlemagne Tha God about the origins of "Remember The Name"
It all started back in July 2018 in Sweden were Ed Sheeran and Swedish producer Max Martin started making the beat for it. Sheeran wrote a couple of lines and towards the end of the first verse he cheekily wrote "You know I want way more than I already got
 Give me a song with Eminem and 50 Cent in the club" as a bit of fun.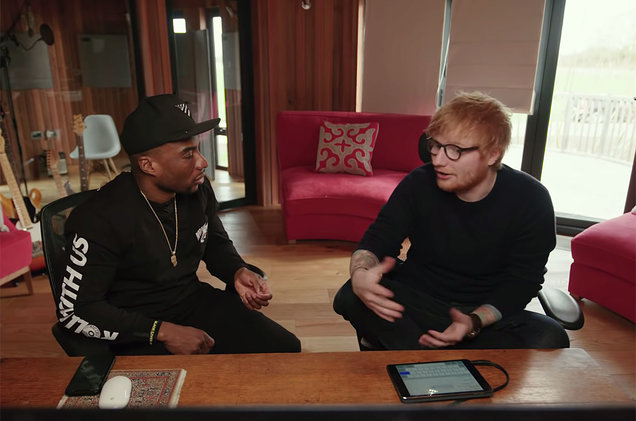 A few days later Ed was London bound to appear on stage with Eminem at Twickenham stadium for the Revival tour and came on to perform River. So before the show started he went into the dressing room to talk to Em about the song and the possibility of getting 50 Cent on the track. Little did he know as he walked into Eminem's dressing room there was Em with 50. Ed went on to say "I mean if that's not fate then I don't know what is. It's like it's meant to be."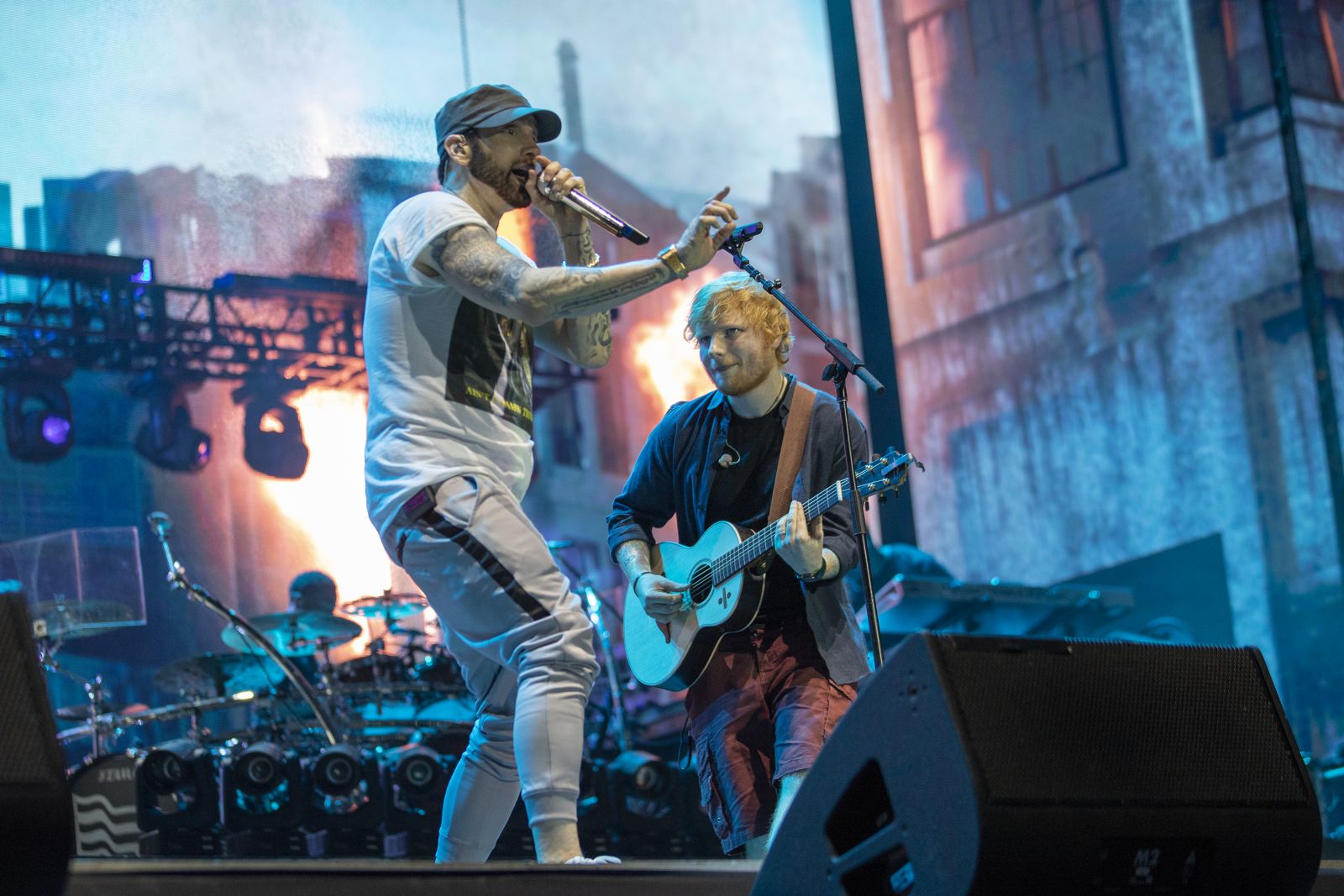 As the weeks and months progressed Ed was in Detroit for his Divide world tour and stopped by at Em's studio where Em wrote and rapped his verse. A few weeks later 50 sent over his verse.
Ed told Charlemagne "To be able to have a song with Eminem and 50 Cent and the first line is: 'yeah I was born a misfit, grew up 10 miles from the town of Ipswich' Eminem would have no idea where Ipswich is."
The Suffolk born singer songwriter is a massive fan of Em and has always spoke highly of the Detroit rapper. Sheeran said he had always wanted to record two songs with Eminem one being an "introspective, storytelling" track, and the other a "nod towards the cheekier songs" from The Marshall Mathers LP and The Eminem show.
"Remember The Name is currently doing well on all streaming platforms.
Stream, Stream, Stream.