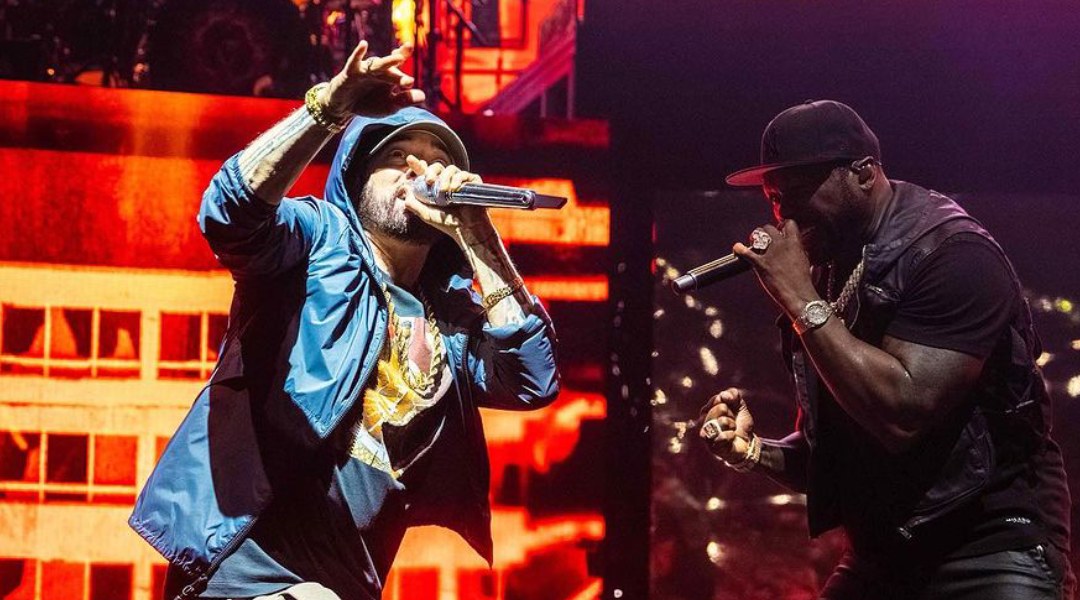 That was stuff for history books. 20,000 crowd at Pine Knob Music Theatre hoped against hope that Marshall would join his friend, protege, and collaborator, would join him because Fifty's show in Em's home state just couldn't happen without his presence.
And it happened.
50 Cent started rapping "Patiently Waiting", the hit from debut album "Get Rich or Die Tryin'" with support of his loyal hypemen, but half way through the song, Marshall stepped on stage making the crowd to explode.
After that Eminem and Fifty performed another joint, "Crack a Bottle" from Em's 2009 album "Relapse".
Watch the full perfromce with a sprinle of backstage footage below: