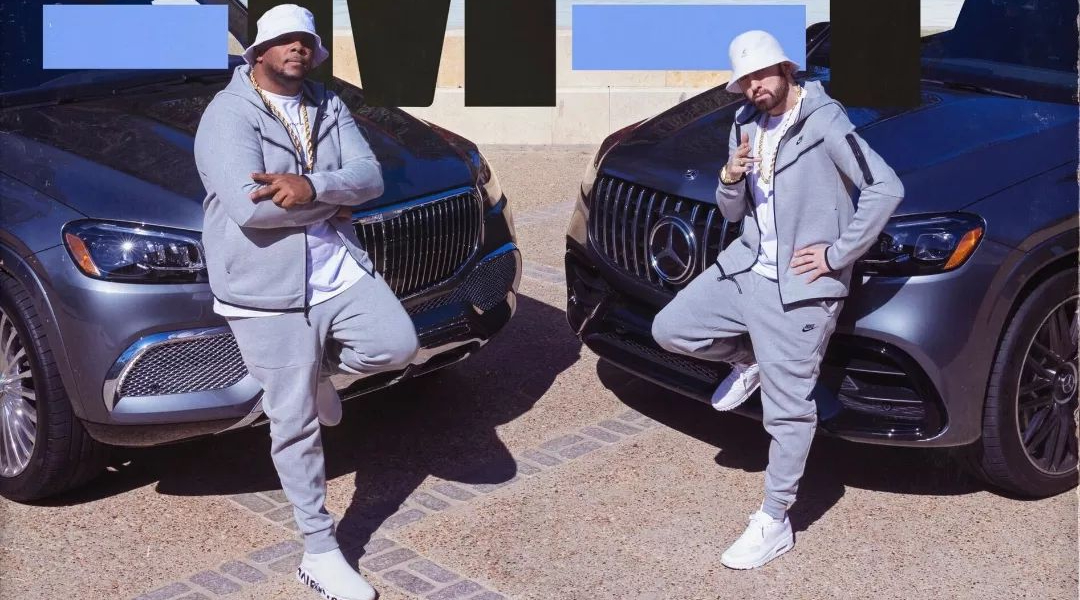 Marshall shares a photo where he and Mr. Porter recreate the EPMD classic album cover.
Leaning hoods and wearing matching tracking suits, Em and one of his oldest friends and collaborators look exactly like Erick Sermon and Parrish Smith did on the 1089's "Unfinished Business" cover.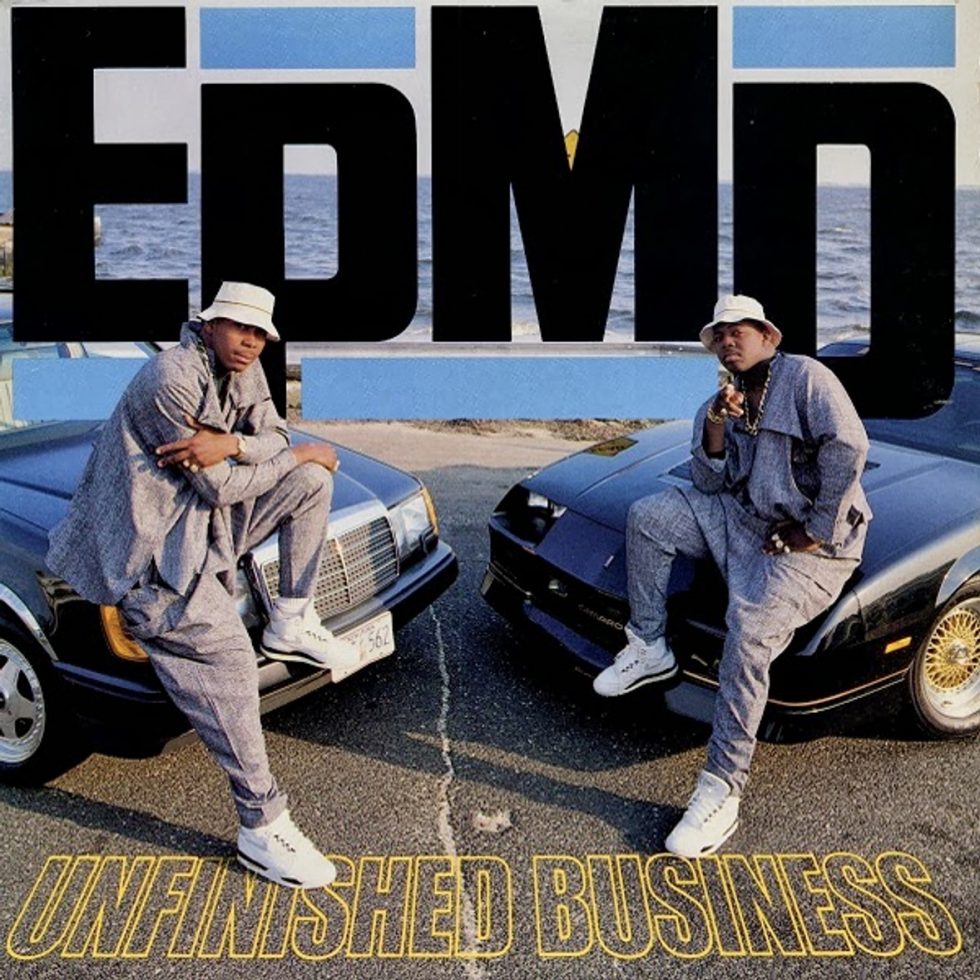 There is, however, a slight difference between the two pictures. While keeping the imagery close enough to make a reference easy to get, two rappers changed the letter's order on the picture from EPMD (Erick and Parrish Making Dollars or Erick and Parrish Mic Doc) to EMDP (Eminem and Denaun Porter).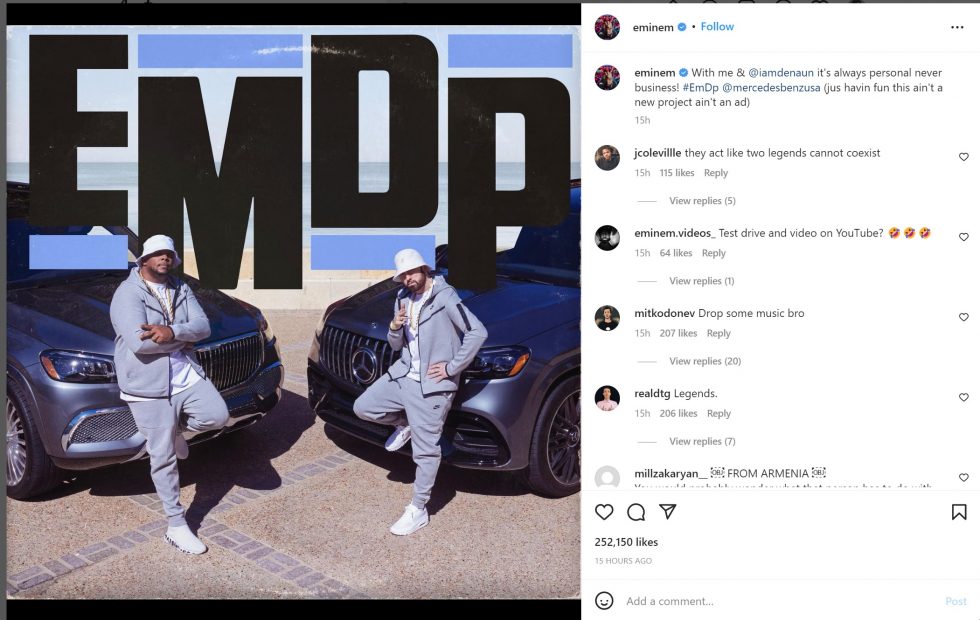 About a year ago, Nas released a track featuring both EPMD and Eminem, "EPMD 2". It was the highest-streamed song from "King's Disease II" for a long time and only recently stepped down to the second position.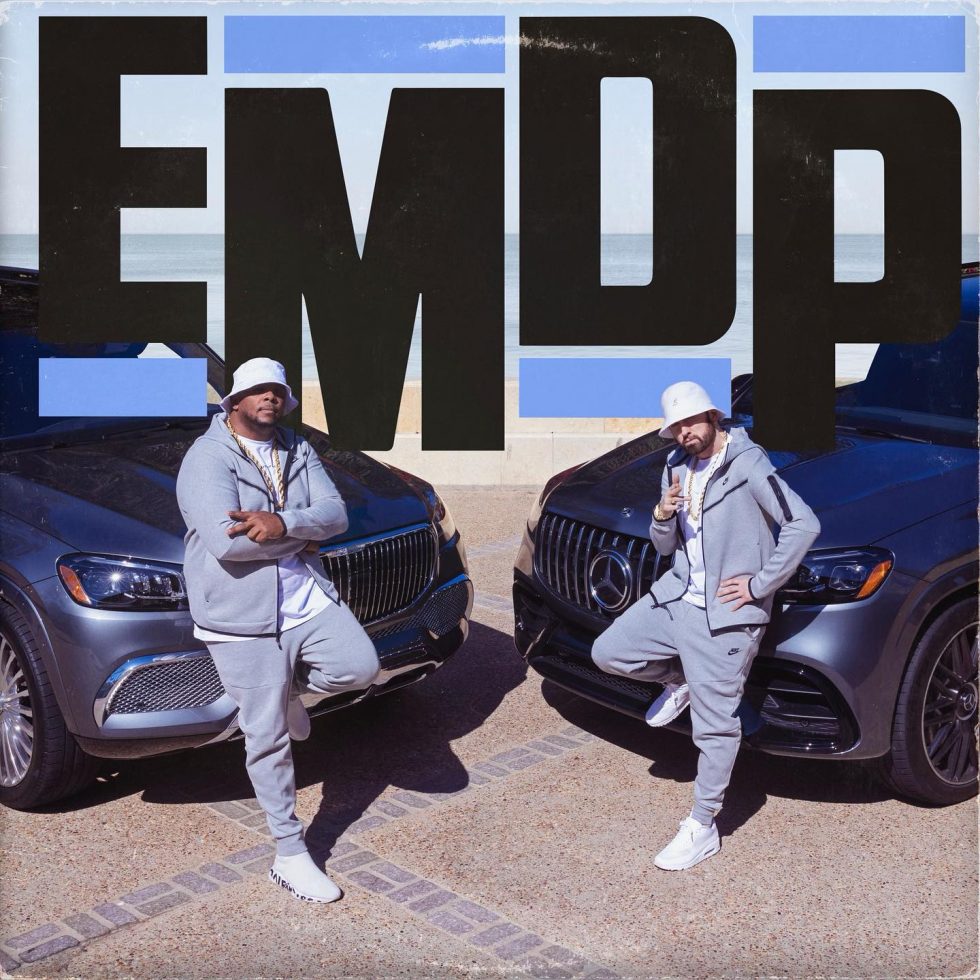 Listen to Nas — "EPMD 2" feat. EPMD & Eminem below: