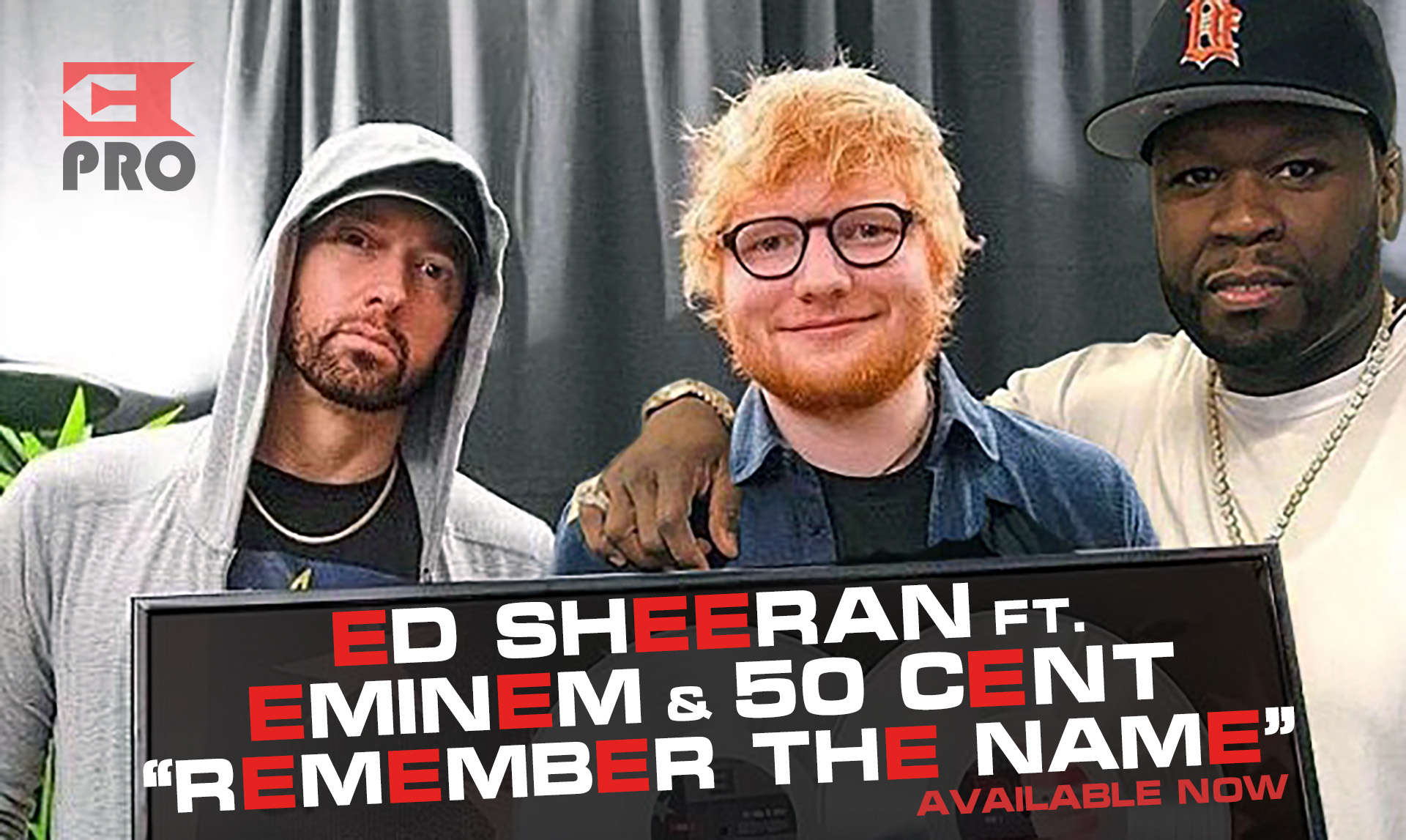 "Remember The Name" was an unexpected collaboration between the English songwriter and hip hop idols of his childhood, and that is why Ed Sheeran treasures it dearly.
Ed shared the story about this trio dynamic over spicy wings on Hot Ones answering the question of where his joint with Eminem fell on his list of career accomplishments:
I think, probably top 3. Because when I was in school… I mean, look at me. I looked like that ib school but younger, smaller, skinnier and geekier. And if you'd to go into my school at the high of Shady records and the high of Aftermath and ask which one of these kids is going to do a song with Eminem and 50 Cent, no one, no one would have guessed me. I've done a song with Em for his album. And then, I was putting together the collaborations project. I sort of said to him, could you do it, I'd love to get Fifty on it, and he was like, "Yeah, no problem, I'll get Fifty on it". And I remember walking into this dressing room, Fifty will probably disagree with this, but I remember walking into the Wembley dressing room to meet Em, where we were being presented the plaque. And I don't think Fifty had a fucking clue who I was. I think afterwards he was like, "Oh, "The Shape Of You" guy!" But I was like, "Hey!" and you could see in his eyes like, "What? I'm not…". And at this point, we had actually done the song together. He'll probably disagree with that, though.
Watch the video below: