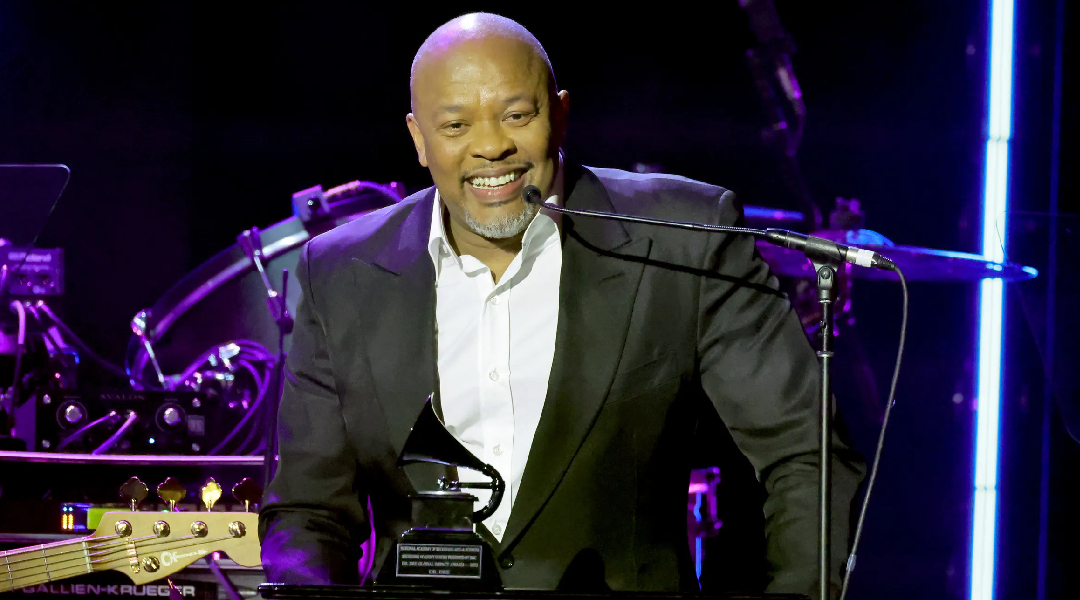 The life and career of Lil Wain, Missy Elliott, and Dr. Dre were celebrated on the run to this year's Grammys.
The Recording Academy and Black Music Collective's Dr. Dre Global Impact Award was renamed this Thursday night because it went to honour The Good Doctor himself.
Accepting the award, Dre talked about starting his musical journey with a very practical initial intention:
My musical journey started with me wanting to find something that I could be good at simply so I could earn enough money to buy a decent pair of shoes just to be able to wear to school. I was in junior high school the first time I had ever heard hip-hop for the first time. I heard mixing and scratching, and I couldn't get enough of that sound. And once I got my hands on the turntables, I knew I had found my wings and I was determined to learn how to fly. I fell in love with the idea of manipulating sound and taking those different sounds and putting them together like a puzzle to make a song. I studied engineering for years and years and years, and from there I realized that I could take or hear a snippet of a sound and use that to create something entirely new. And then boom — I became a producer.
The seven-time Grammy-winning producer also spoke about his knack for collaborating:
One of my passions is collaborations. I have never in my entire career done anything alone. I don't even know if I want to be in the studio alone. It sounds boring.
The list of his collaborators is almost endless, so only three of them hit the stage.
Dre was honoured with performances by Snoop Dogg, Kurupt and Ty Dolla Sign. Dogg performed "Nuthin' but a 'G' Thang" and "Deep Cover" before all three joined together to perform "Ain't No Fun (If the Homies Can't Have None)", which Dre produced.
Watch the video below: