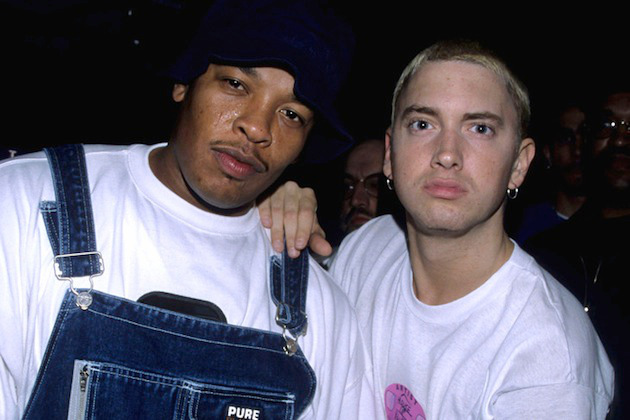 Dr. Dre left Death Row with all his masters behind and had to change his album's name, but he has always kept moving forward and introducing Eminem to the world was more important than old adversaries.
That's the gist of another interview snippet that Lil Wayne has released on his YouTube channel. Dre and Lil Wayne started with paying respect to Eminem, who was Wayne's guest prior to this conversation. And while none of them could get out anything but exclamations, they both flagged the important role Eminem and especially his album that Dr. Dre produced in 1999 played in the changing the game. However, Dr. Dre admits, he felt a little bit out of touch before getting to work with Marshall:
Leaving Death Row, there was a lot that was going on in my life at that time. I got married in 1996, had a son in 1997. And then I had to start a label, build a new crew, and you can imagine how much work that takes. And all these things are happening simultaneously. I just felt like the music I was doing at that time wasn't completely up to par, it was something we were working on and experimenting with it. I think the album that we did at that time, the Aftermath record, the first record — it went platinum, but it wasn't my best foot forward. It didn't smash. Jimmy Iovine introduced me to Eminem. And that's when everything took off.
Dr. Dre also explained the mystery of the "2001" title:
I wanted to call the album "The Chronic 2000". And my precious partners from Death Row, I heard that they were doing the album called "The Chronic 2000". And it was actually Jimmy Iovine's idea to call the album "2001". I didn't really give a fuck. I thought that the music was great, I thought that everything that we were doing was fantastic. And I just said, okay, fuck it, what's in the title right now? Let's just call it 201. Almost like a shot at them. They called their shit 2000, I said, okay, that'd be great, 2001.
Well, Dr. Dre certainly had the upper hand here and, more importantly, in history, where his album went down as one of the most important.
Watch the video below: