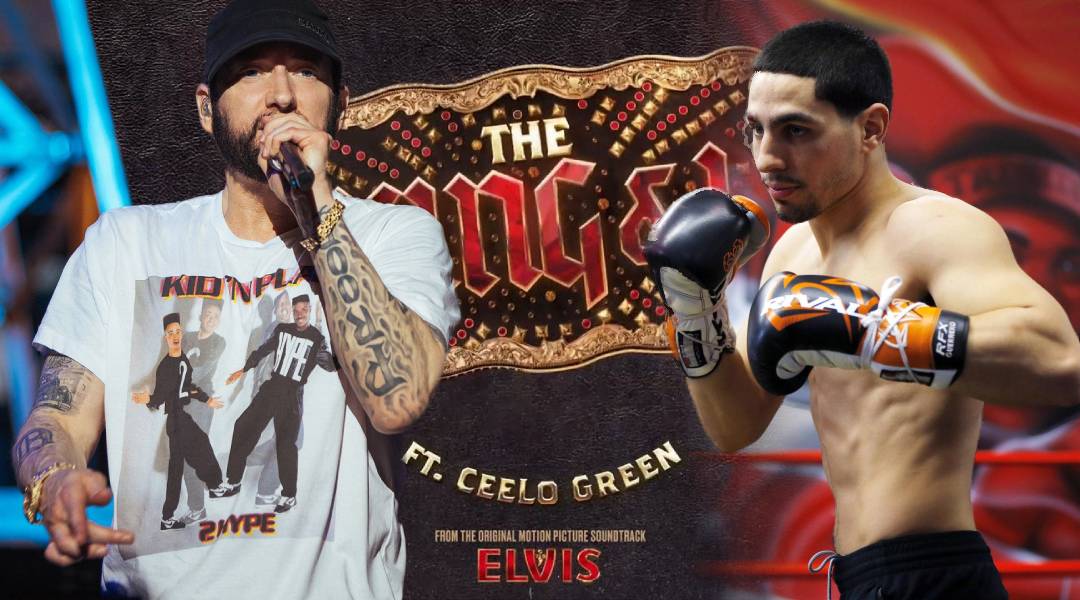 Danny Swift Garcia has held multiple world championships in two weight classes, but this hip hop W is new to him.
On the latest single, "The King and I", Eminem used Danny's name for another boxing metaphor Marshal is so partial to lately:
Still goin' toe-to-toe, I'm still boxing with all my demons
But a couple Xanny bars and I'm Danny Gar–, see ya!
Initially, the boxer was only retweeting somebody else's comments about this reference, but finally, he could not hold it in anymore and posted a video on his Instagram account. After sharing a quote, Danny triumphantly says to the camera:
I don't want to hear nothing! Eminem said my name on a song, and the price went up. The price went all the way up!
This namedrop might be an excellent encouragement for an athlete who is set to fight José Benavidez Jr. in July. This is going to be his first fight after he lost to Errol Spence Jr. in December 2020. That was only the third loss (all by decision) in his career of 39 fights. Marshall's clever wordplay might be just the inspiration Danny needs to come back winning.
Listen to Eminem — "The King and I" feat. CeeLo Green below: