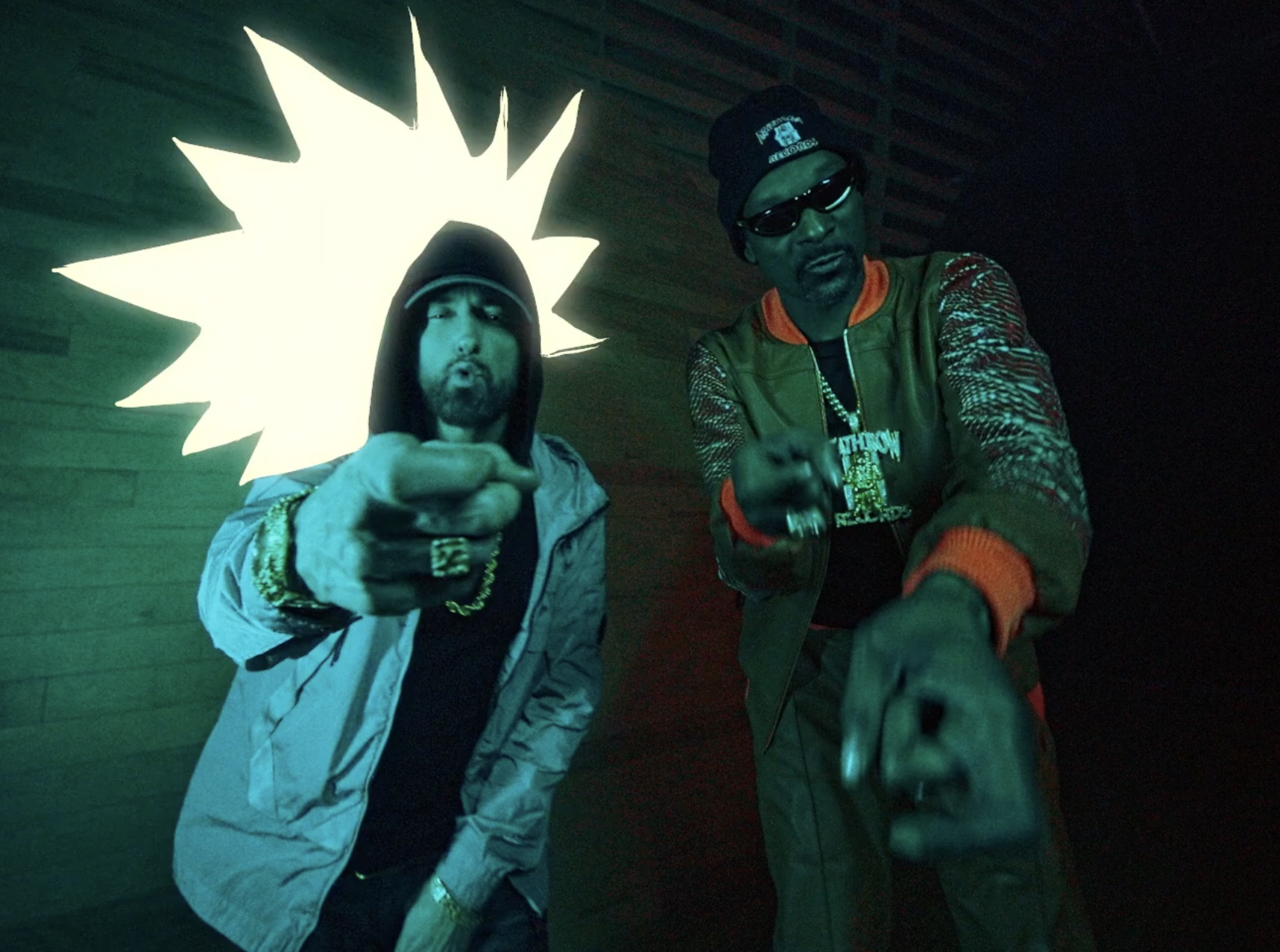 Spotify promotes Snoop's new joint with Eminem on its Times Square billboard in New York.
The first collaboration between two hip hop legends in 22 years, "From The D 2 The LBC", is a big deal and is being treated as such. Spotify put it on several heavily promoted playlists and put money into advertising the joint. Or the other way round.
Anyway, yesterday Times Square was lit up with promo pictures of Eminem and Snoop Dogg observing New Yorkers from a Spotify billboard. Always a sight to behold.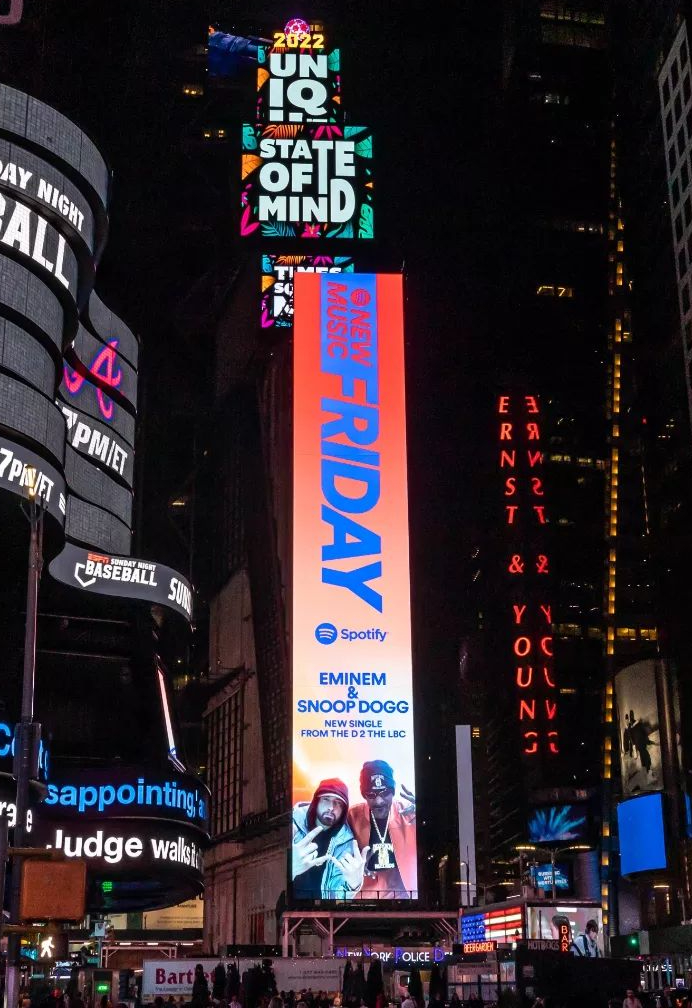 Listen to Eminem & Snoop Dogg — "From The D 2 The LBC" and watch the video below;