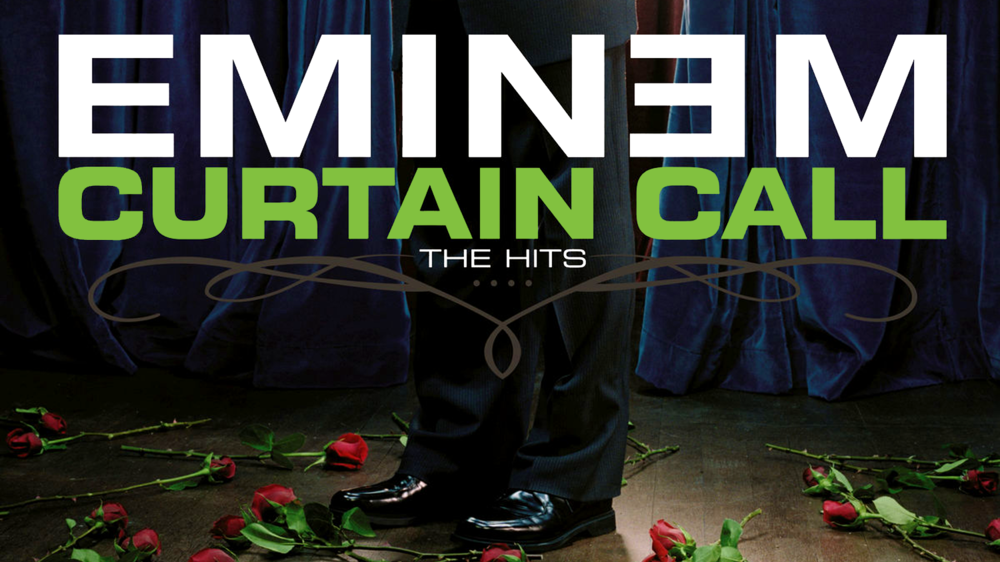 Eminem's album released in 2005 remains in the Top 20 on the Official Charts UK.
Admittedly, the record dropped one position from No.18 last week to No.19 this week. However, for an album released 16 years ago, this is no small feat.
Eminem's greatest hits compilation has spent 453 weeks on the British album chart where it debuted at No.1 all these years ago.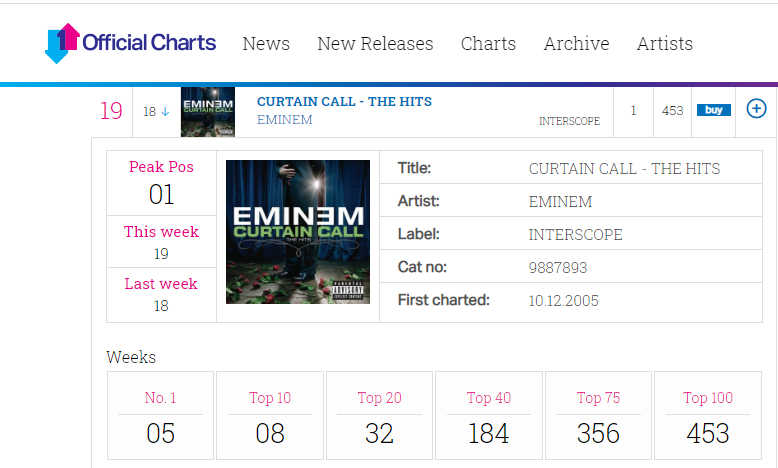 Some might claim that the album was brought up high by a recent TikTok trend that rides Em's track "FACK" recorded specifically for this album. Others would see the reason in the recent media attention to Slim Shady controversy sparked again by another TikTok trend. However, since the release, the album has spent more time on the charts than out. The album's current run on the Official Charts UK started in January 2017, and as of today, it counts 221 consecutive weeks.
And that's just the testimony to the quality of Marshall's music that does not rely on trends.
Listen to "Curtain Call: The Hits" below: