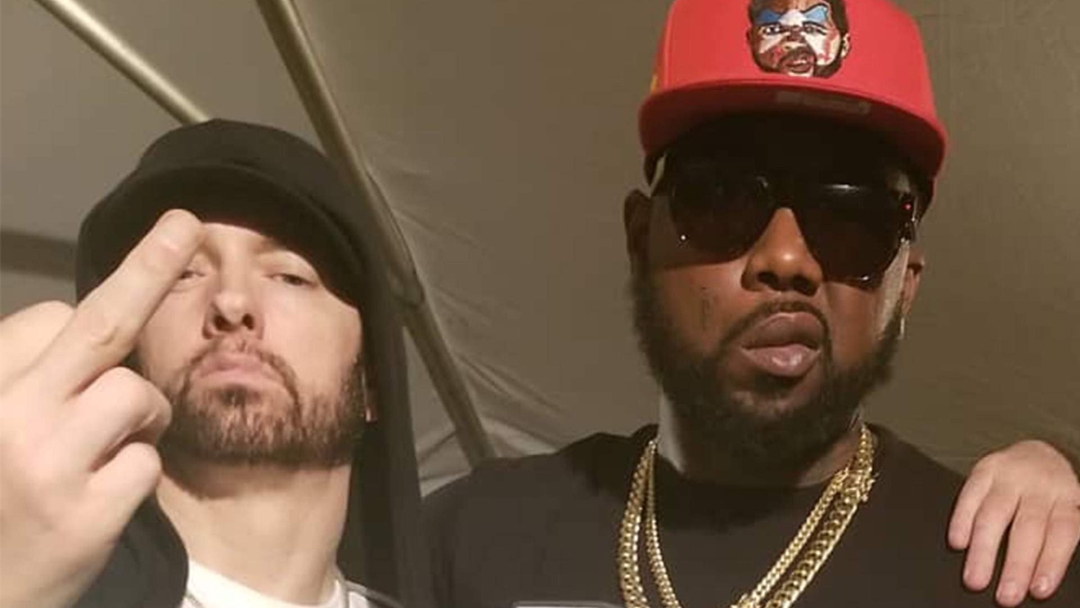 The Buffalo artist visited a new Revolt TV show and added a new freestyle to a deep and thoughtful interview.
When "Off Top" host Big Tigger asked Conway about his experience with Shady Records, the Griselda spitter was very complimentary but a little bit detached:
I appreciate that chapter. You know, I'm fucking with Shady and Paul, and all of them for giving me an opportunity. Coming from Buffalo and making that kind of music, to roll the dice on us and fuck with us — that's major, and I forever be grateful. 100 per cent.
It sounds like Conway has turned this page already, and it echoes the way Shady Records called him in their press release on signing Grip — "Shady alumni, Griselda's Westside Gunn and Conway the Machine". Maybe, this is how Shady Records sees its mission – to help artists find their way to success and make them ready for their journey in the higher circles of the industry.
This art Conway the Machine has mastered, and alongside multiple impressive records, he made numerous important connections in the game, remaining a diligent student of the game. You can tell where Conway's foundation as an artist is when he gives the hosts his take on Mt. Rushmore of rap:
Jay-Z, Eminem, Nas Escobar, Christopher Wallace [Notorious B.I.G.].
These are four giants whose presence on Mt. Rushmore nobody would dare to question. Conway, however, also offered a more intimate selection of rappers who are important to him personally:
Andre 3000, DMX, Black Thought, Scarface.
To finish the show with a bang, Conway dropped a smoking freestyle over Jay-Z's "Ignorant Shit". You can watch it below: