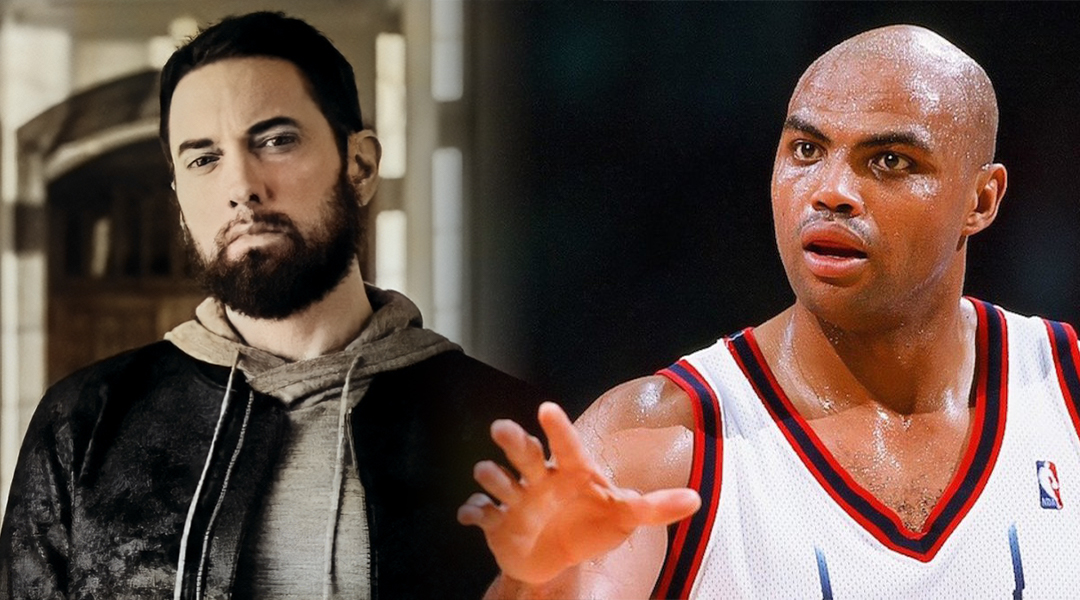 Charles Barkley met almost every person who is worth meeting. But Eminem remains elusive for him.
"Sir Charles" has had an illustrious career both as a basketball player and as a pundit. While still playing, he won an Olympic Gold twice, was an 11-time NBA All-Star, an 11-time member of the All-NBA Team, and the 1993 NBA Most Valuable Player. Chuck made to the anniversary Greatest Players in NBA History lists both times they were made – in 1996 and 2021. Now, Charles Barkley has been inducted into the NBA Hall of Fame and works as an analyst on "Inside the NBA", and even when his comments are harsh, they are backed up by his vast experience.
Needless to say, throughout his life, Charles has met with a lot of legends from different walks of life. However, there are still people he would like to meet but has never had a chance. The NBA legend said it on The Paul Finebaum Show:
I would like to meet Eminem. I am a big fan of his. I got to meet Snoop Dogg last year. I have met Dr. Dre before. I have met Denzel Washington, which was awesome. There are very few people that I have not had the opportunity to cross paths with in my amazing, amazing life.
Watch the video below: