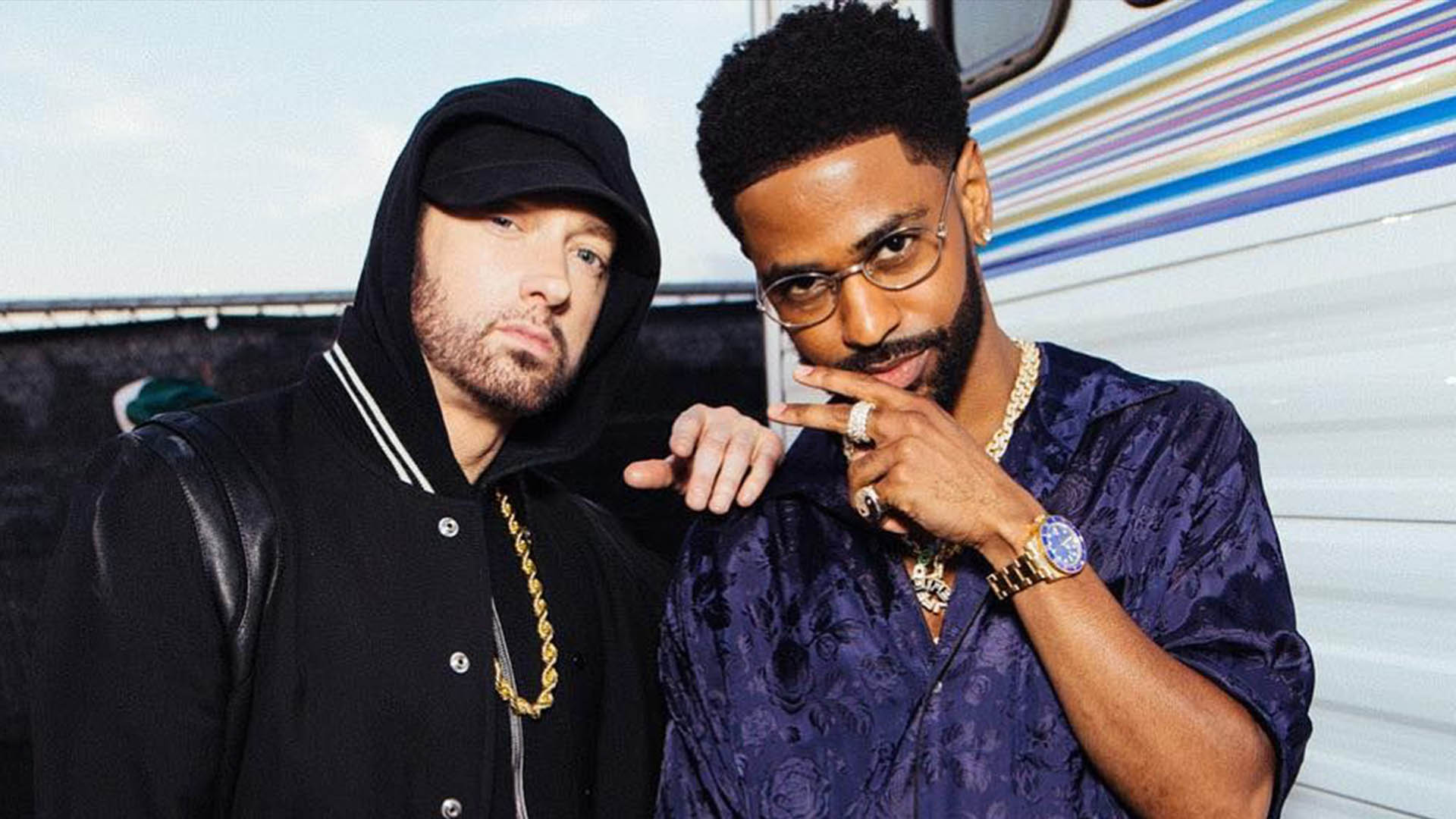 New photos from Big Sean reaffirm the notion of respect between two Detroit rappers. Whether we talk about a present or a collaboration – it is always there.
Sean recent Instagram post is a collection of photos centred around a private jet. Big Sean waiting on the tarmac, Big Sean getting into a limo, Big Sean smiling to the camera with a light aircraft behind him… One of the pictures shows a card from Eminem that reads:
Sean!! Hope U Like!!
– Marshall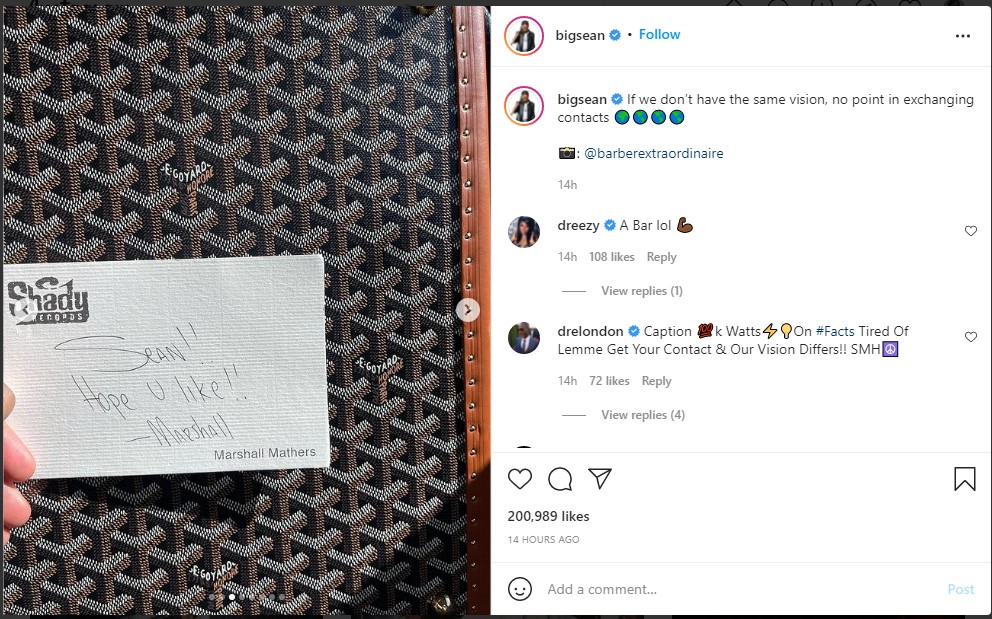 The photo's background is a signature pattern of a Goyard's briefcase that Big Sean is sitting on in other pictures. So, many fans assumed that the Goyard's bag set, which is prominently featured in this photoshoot, was gifted to Sean by Eminem. Big Sean is also wearing Eminem Carhartt 4s. The most treasured item in his sneakers collection he refused to take out of plastic just this Spring. Showing them to Architectural Digest this May, Sean said that he would never wear them until he gets another pair and sent a signal to Marshall. Looks like Em got him and now Sean can actually wear these super-rare sneakers.
But what if, some fans theorise, that is not just about the bags or shoes? What if all this experience is a gift? What if Eminem chartered this flight for his fellow Detroit rapper? In this case, what could it mean? We know that Marshall often flies people in when he wants a feature from them on his album. There were also rumours about Eminem spending a lot of time in LA recently, presumably to work with Dr. Dre. It would make sense if Big Sean had to fly out of Detroit to get on the mic for a new collaboration with Em.
Eminem contributed a memorable verse to an all-Detroit posse-cut lead by Big Sean "Friday Night Cypher". There is no doubt that Sean will be happy to return a favour. Two hip hop stars have already recorded a platinum-certified track, "No Favors", and proved to be a good tandem.
The caption that Sean choose for a photo dump can also be a clue:
If we don't have the same vision, no point in exchanging contacts 🌍🌎🌎🌎
It sounds a little bit too deep for a comment on a new bag, however expensive it is, don't you think? It suits more for a conversation about a creative vision than a fashion style. On the other hand, why not both?