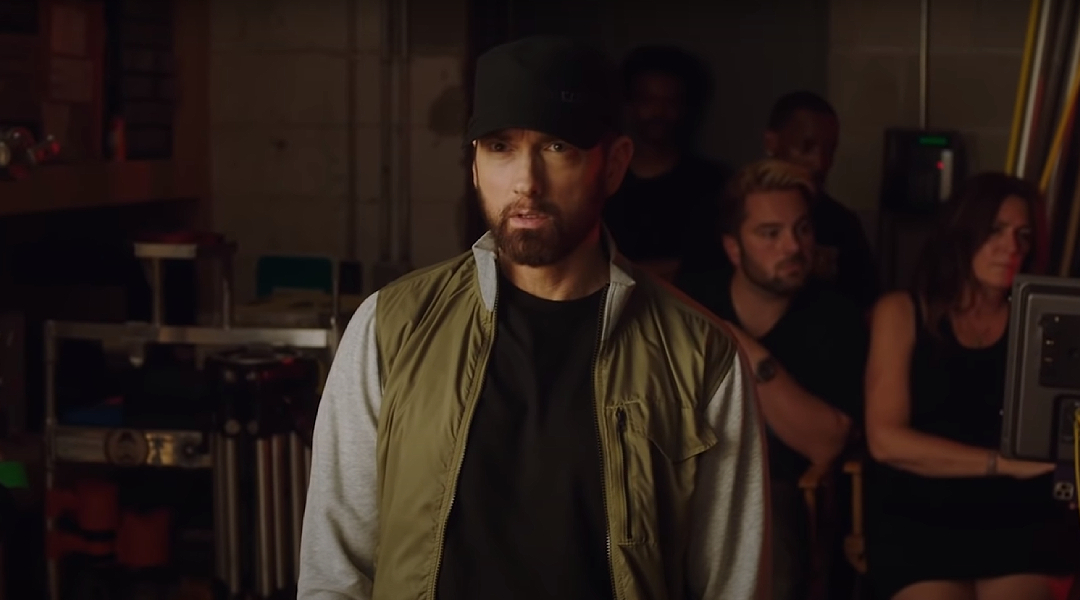 "Is This Love '09" is charting atop the Genius song daily and weekly charts and Eminem is the most trending artist on the platform.
Recorded in 2009, Em's collaboration with Fifty was finally released this Friday on "Curtain Call 2" and immediately became the most searched and viewed song on Genius, as trends show: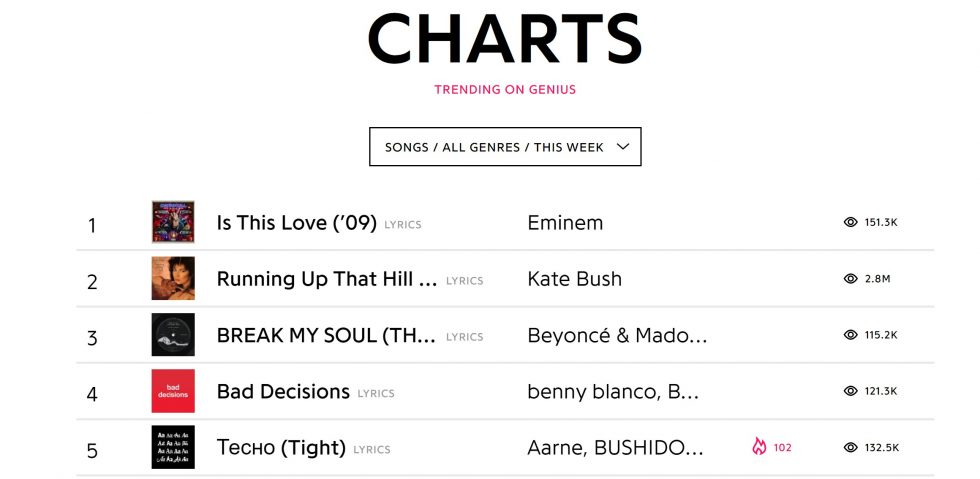 Eminem himself, who has always been charting rather high on the lyrics platform, is now trending above all other artists. There is no way to compete with "Genius English Translations" and "Genius Romanizations", but Taylor Swift and Beyonce had to step aside and let Marshall take the highest spot.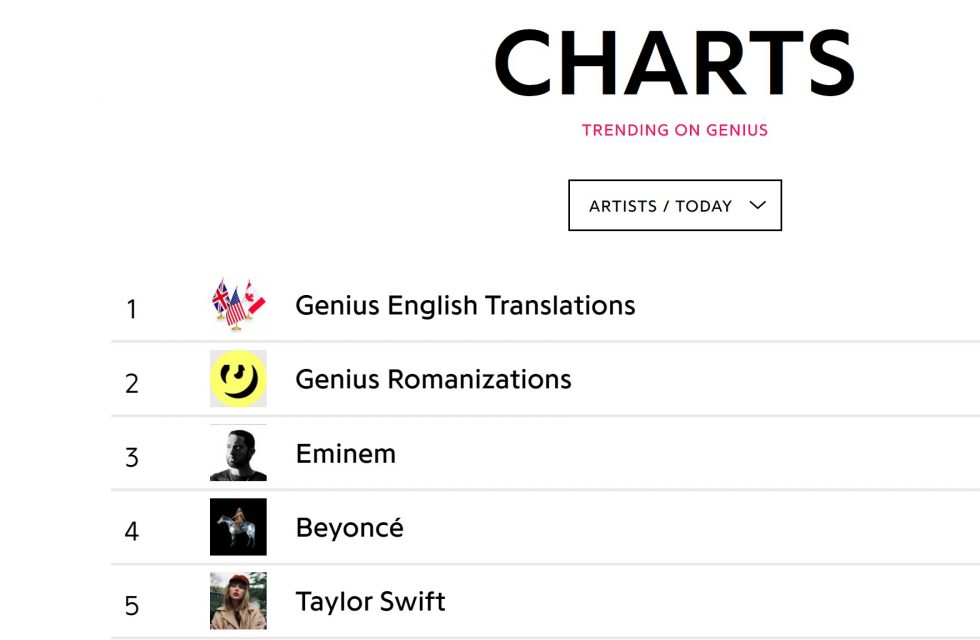 It is a common situation that happens every time Eminem drops something new, be it an album, a compilation, a joint or an old number from the vaults.
Listen to "Curtain Call 2" below: