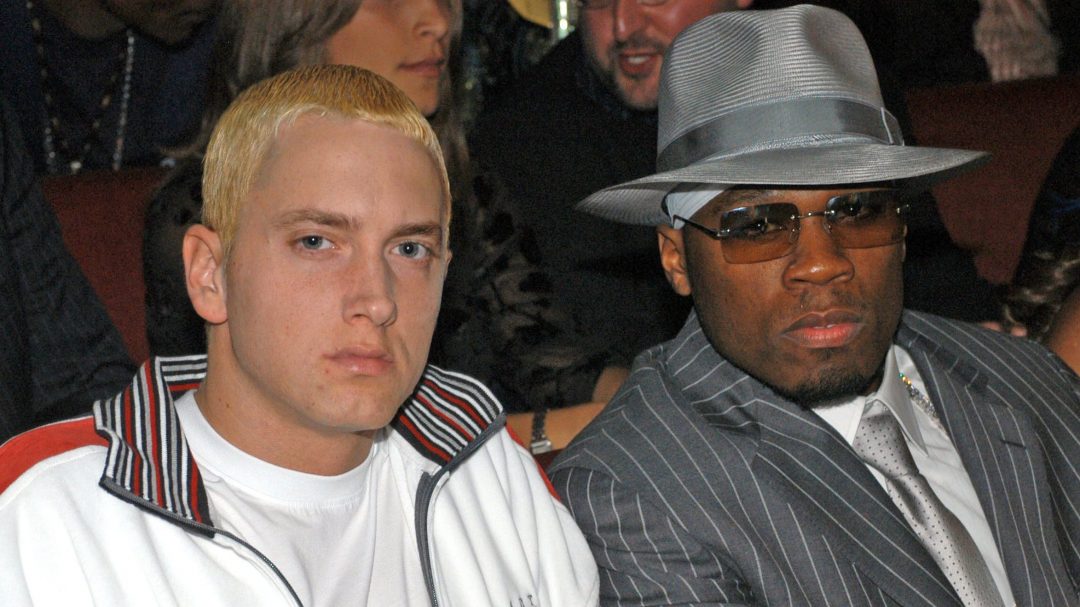 Reacting to our story about people running his freshly released collab with Eminem up the charts, 50 Cent reminded Em that they have more songs to drop.
Retweeting the article, Fifty nudged Marshall:
We still got few more in the Vault 🔥 @Eminem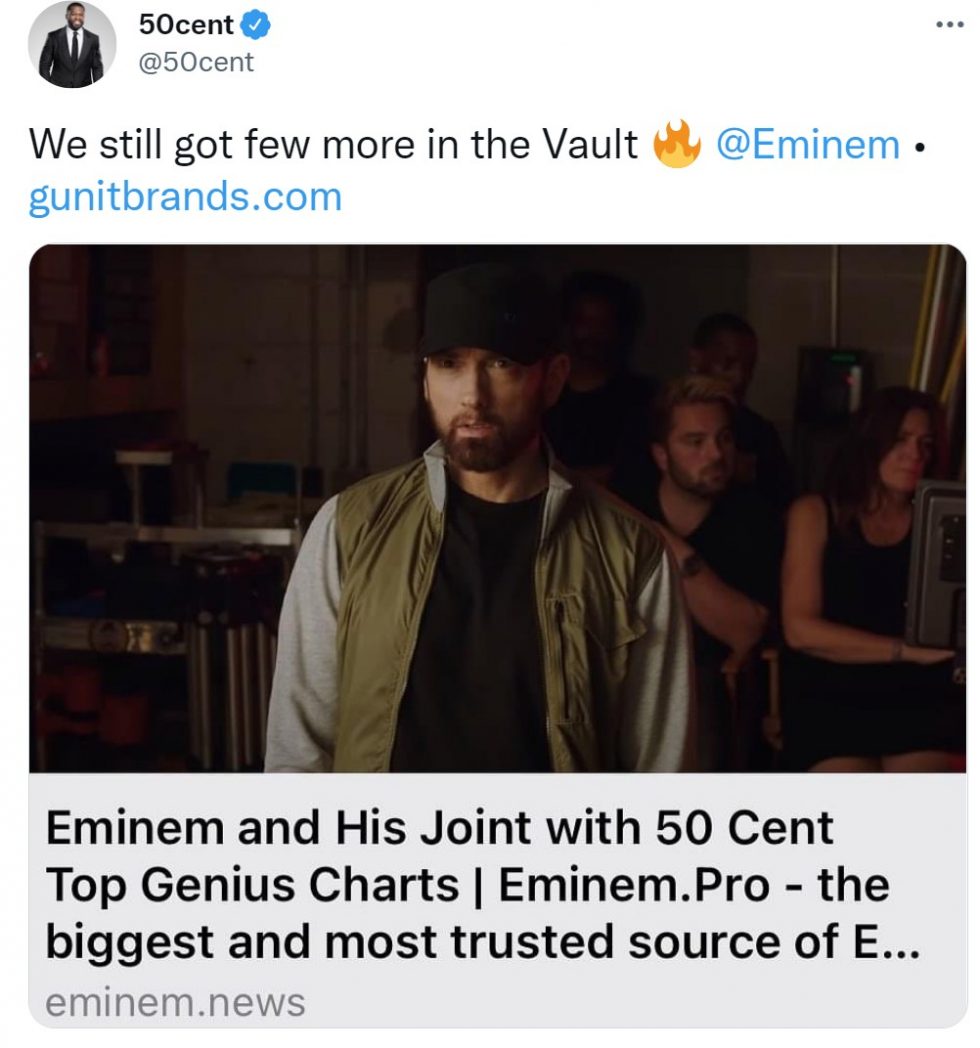 It is not exactly a revelation. Em is famous for working and recording constantly and then hogging the songs he records. Without having the slightest clue about how much music is buried in his vaults exactly, his fans know about at least two that involve Fifty — "Never Gave A Fuck (Less)" feat. 50 Cent, Obie Trice & Ca$his and "Champions", recorded by just Em and Fiddy.
Ca$his was quick to announce "Never Gave A Fuck (Less)" back in 2011, but the song has not been released yet, and there is next to nothing information about the joint.

A little more is known about "Champions". Navjosh called it "one of the best unreleased songs in existence":
50 Cent x Eminem 'Champions'

One of the best unreleased songs I have heard in my existence. Just heard it once and I will never be able to forget it.

— Navjosh (@Navjosh) December 13, 2019
50 Cent mentioned some conceptual struggle with his verse that essentially had haltered the song:
We actually recorded ["Champions"] in Detroit. It's one of those songs; Em was set on this record. Because when he heard it, he was like, "This is for me and Fifty". He wrote his verse on the actual record, and I came in, he played it, and I was like, "Okay, this is cool, yeah. Let me think on how I wanna actually approach the record". Then I go to the other studio to record it. And the engineer had to hear it again. Because he made some mentions, and I didn't want to make the same mentions. Some of the people that he has a lot of respect for in the music culture were in that song, and I did not want to repeat that.
Whatever it was, the fans would give a lot to hear the record. Eminem and Fifty have such electrifying chemistry that every joint of theirs becomes a jam. It was proved again when "Is This Love ('09)" came out on Em's hits compilation.
Listen to "Curtain Call 2" below: