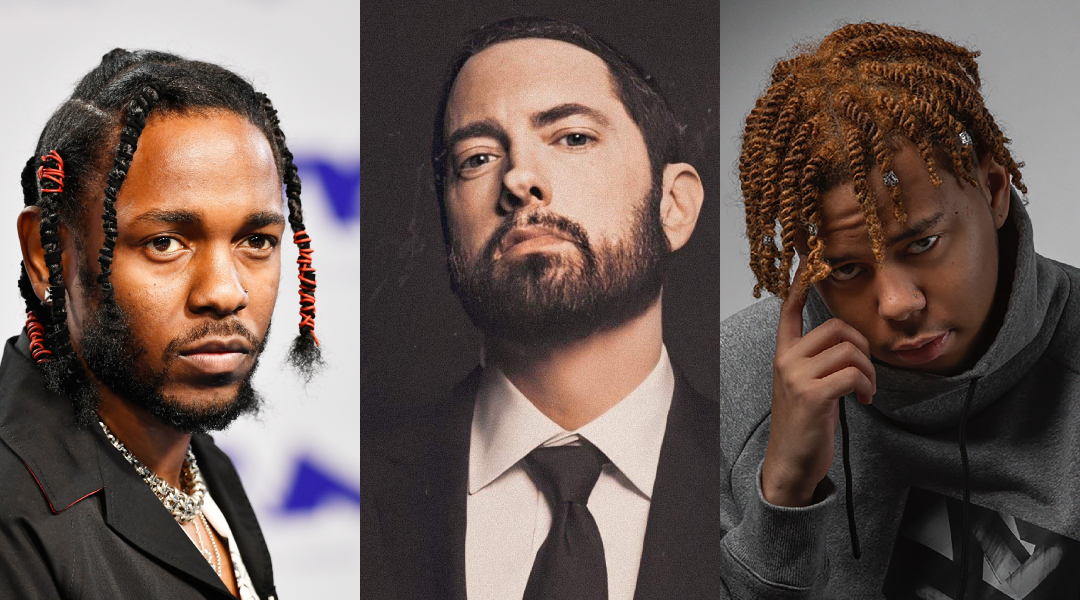 New Eminem's verse on Cordae's "Parables (Remix)" sparked a heated discussion on a recent episode of the Joe Budden podcast. This time Budden was not happy with Eminem and also with rappers who work with Marshall.
Joe Budden did not want to follow the line of critique summarised in the sentence "I know you can rap!". This line of questioning is usually employed by people who think that Eminem raps too fast, too complex and basically, too good for any given feature. Budden, though, decided to turn the tables and said that it's the fault of other rappers who invite Eminem to their projects:
He's been doing this shit. My beef is with people who keep letting him do this on their songs. Chop that shit off! You are not chopping Eminem off. But you can't rap for 3 minutes on my song, dawg! But I do think it's an unfair criticism to say, "yo, we know that you can rap".

But I will say, if you ask Em to come and do a song with you, then maybe this is what you want him to do. Because rappers keep letting him do this, extending the beat, or he does it and sends it back, and they just accept it. I'll cut his verse just because he cut mine!

Okay, not cut it, but you can ask him to not do that! Do that shit with Wayne. Do that shit with somebody that gonna do it back. He can rap for five minutes on Lil Wayne song, but Wayne is never putting it out without Wayne rapping for six minutes. That will never happen. "Hey, rap all you want 'cause I'mma do it too". Do it there. Don't do it with niggas that are putting out 12s and 16s and 24s. What was it? Was it Nas' album that he did that shit? But the guy loves to rap. What if you just love to rap around some rappers? He's in heaven doing this. And at his age, if that's what is bringing you joy, then who the fuck we are to stop it.
Joe's co-hosts went complimenting Eminem on his latest album, "Music to Be Murdered By". They said that they enjoyed "concise Eminem" and being able to understand the meaning and depth of his lyrics by ear without being overwhelmed by the complex flow. They were interrupted by Budden shifting the tone to slander the Eminem and Kendrick Lamar joint "Love Game":
That Em and Kendrick record is high on the list of worst records ever made by two superstars. It was a mess.
Watch the video below: