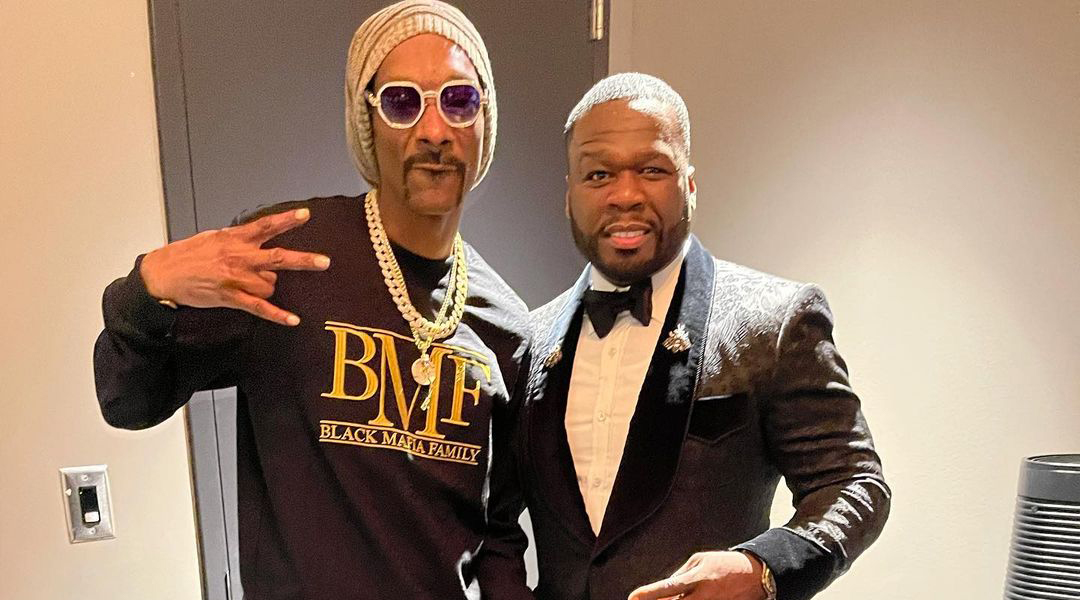 Fifty recruited Uncle Snoop to record an opening credits music for the show he also starred in.
50 Cent and Snoop Dogg previously collaborated on 2012's "Major Distribution" and 2003's "P.I.M.P. (Remix)". This new joint might be epic, considering how deeply invested both of them are in the project and Fifty's success rate with the opening songs for his shows.
Fif has a lot of confidence in the track, he says in the interview with ThisIs50 channel. Fifty decided to use another one on the trailer to preserve the effect of the actual show tune for later, as he is sure it will be even more powerful.
This one, with BMF, "Wish Me Luck". That joint hasn't been heard in its entirety. That's Moneybagg Yo, myself, and Snoop Dogg on that song. Building out records, music that means something culturally at the time when I'm putting it into the programming, that's the idea. They'll get a chance to feel the full effects of it when the show premieres. 'Cause I don't want to cut the legs off the other song. I left that one playing, and I'll launch this one along with the actual show, so it doesn't know that off.
Watch the video below: