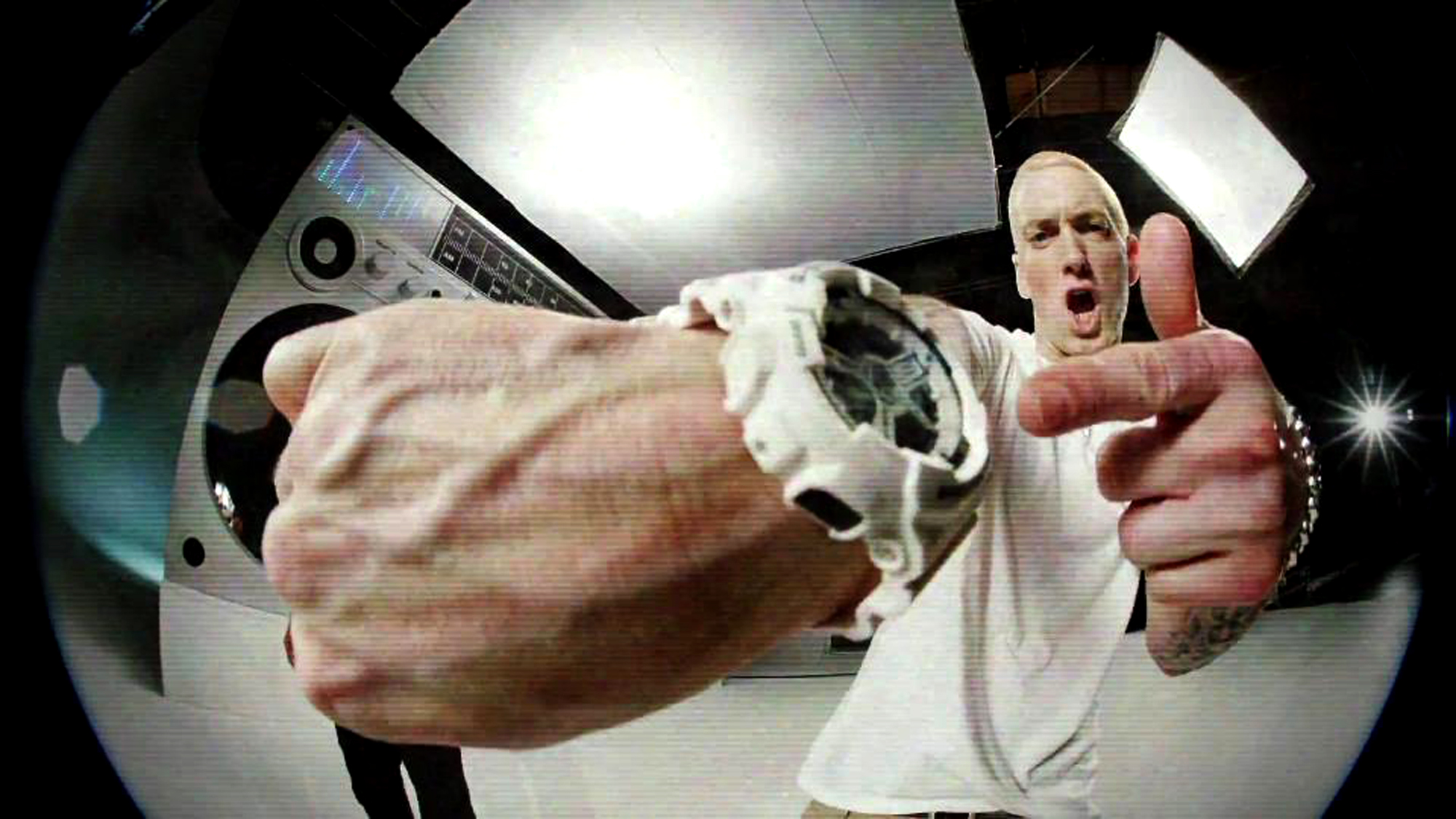 "Berzerk" and Dr. Dre's "What's The Difference" feat. Eminem and Xzibit have earned the milestone of 250 million Spotify streams.
They are the 28th and 29th tracks from Marshall's catalogue to hit this number.
"What's the Difference" was released on Dre's "2001". Andre Young is not mentioned in the writing credits, so there is a fat chance that Marshall again wrote a verse for Dr. Dre as he did on other tracks from this album. "What's the Difference" was not released as a single but got traction on the radio anyway and, consequently, a lot of love and a position on the Billboard Hot R&B/Hip-Hop Singles & Tracks chart.
"Berzerk" has a very different history. This track from "The Marshall Mathers LP2" put Eminem at the forefront as an artist who is not afraid to experiment with a new sound and genre fusion. And who also gives a platform to other artists. Em used the "Berzerk" visuals to promote his signees and collaborators: Slaughterhouse, Royce da 5'9, Yelawolf and The Alchemist.
Watch Eminem — "Berzerk" below: