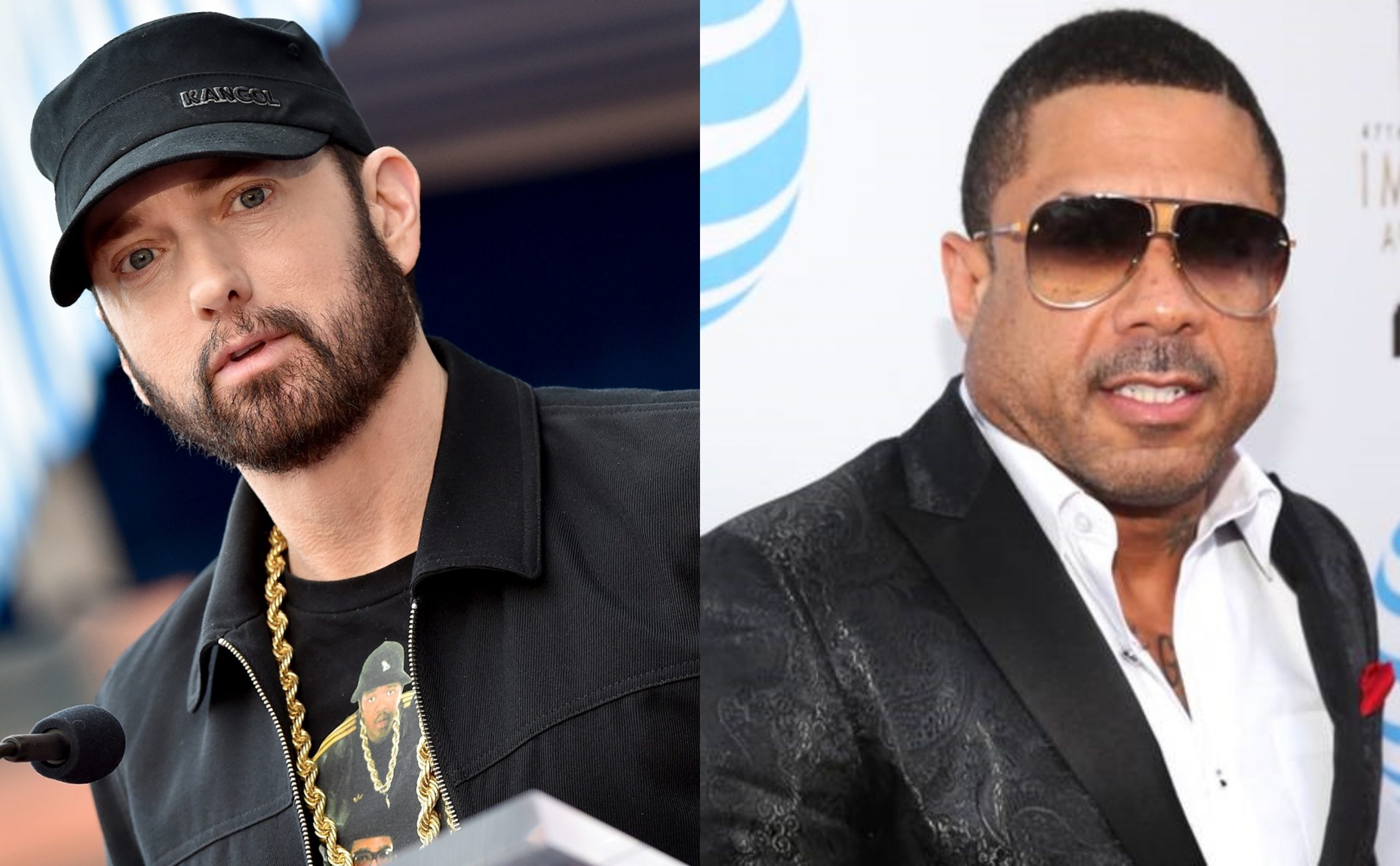 After years of building his identity around relentless attacks on Eminem, Benzino made a shocking statement: the beef is over, Eminem is one of the best in hip hop.
The fallen editor of The Source, who drove the magazine into the ground in his blind rage against Em, posted on his Twitter account:
To all @Eminem fans & Stans all over the world, the beef is officially over. I'm letting y'all know I have no hate towards any of his fans & recognize his contributions to Hip Hop. He truly is part of the culture & 1 of the best to rock the mic regardless of his color. 🤝🖤🤍

I realize that me going back and forth with his fans is not good for the culture, my spirit, my legacy and most important, my beautiful, talented daughter Coi Leray 🆑. I don't want any negativity from me affect her dream. This is truly over. God Bless All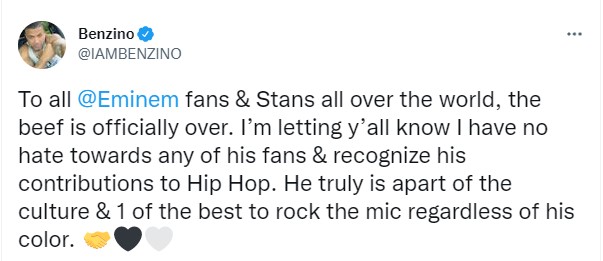 To those who are shocked by the sudden change of heart that Benzino demonstrated, we advise to pay attention to his daughter's name in the tweet. She is building her career in hip hop and doing well for herself. Coi Leroy just bagged a joint with Nicki Minaj (a side note: a hefty check can secure such collaboration and it is not necessarily a guarantee of success, see: Tekashi 6ixtyN9ne). Anyway, if the girl wants a good career, she does not need her father's notoriety to interfere with her goals. In this case Benzino did what a good father is supposed to do: priorities his child needs.
The Internet remembers Benzino's very recent outbursts against Eminem and his fanbase. Marshall brought things to a close with his collaboration with Obie Trice for "I'm Gone" in 2005 and moved on since. It was Benzino who would lash out at Em or Stans for not good reasons now and again. It seems that this one-sided beef finally came to an end. Or did it?
10 years ago, Benzino made a very similar statement to MTV:
I can say it now, I was wrong for it. Because at the end of the day, Em is a great lyricist and he should be able to express himself in hip-hop as anybody should. Em's still doing his thing and he's still a great influence on hip-hop. Hip-hop has bridged the cultures, white, black, Latino, Asian, it's for everybody. I probably was an angry person back then. If I offended anybody with that, I apologize to hip-hop for that.
So, do you think this time Benzino closes his hate shop for good or do you expect him to relapse again?