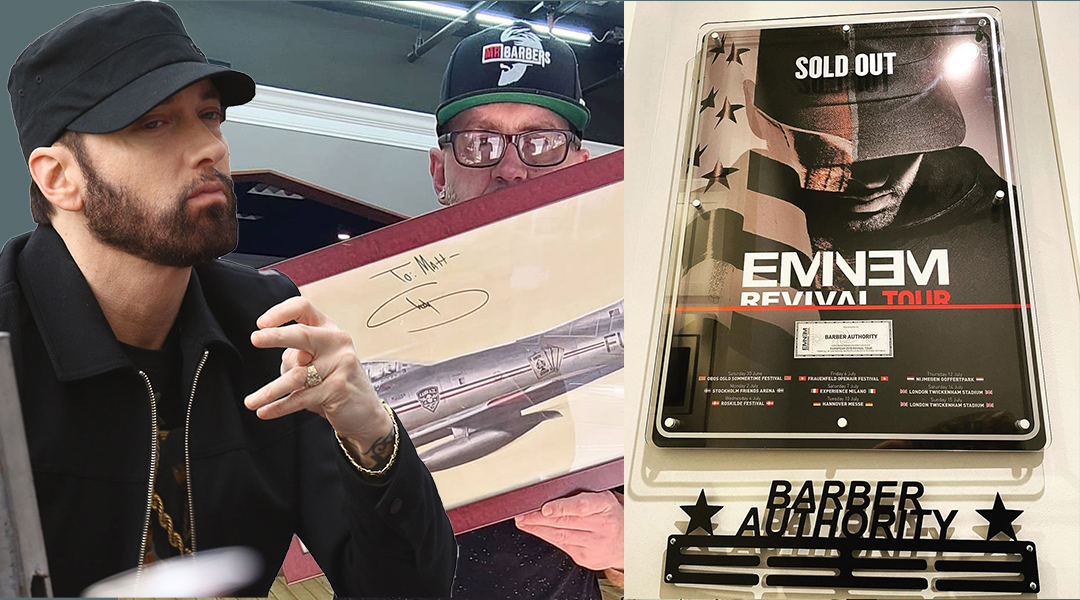 People responsible for Marshall's sharp looks keep good memories of touring with him and his team.
First, Matthew Ketchum, who was travelling with Eminem on the Kamikaze tour, posted a photo of a signed Kamikaze artwork on his Instagram. Mr Razorsharp did not share the occasion but was thankful for the gift:
Got a nice surprise thanks @eminem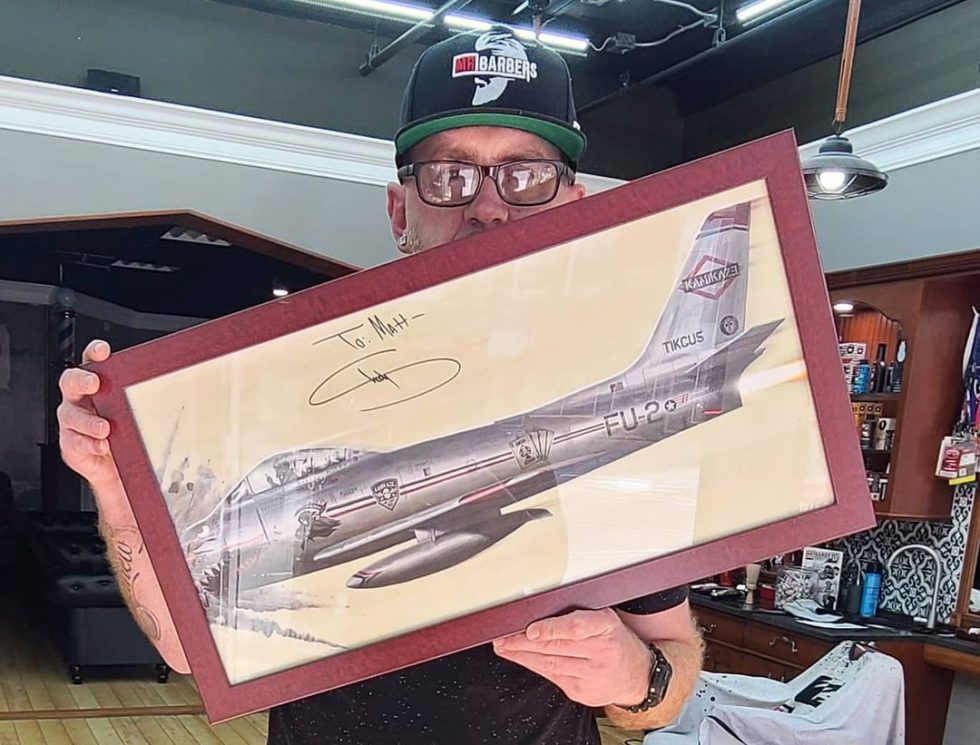 Most probably, the autograph goes right up on the wall of Matthew's new barbershop that had difficult times during the pandemic.
His colleagues from Barber Authority, the company that specialises in pop-up barbershops at big events and high-end service for music VIPs. Barber Authority's founder Steve Vilot started cutting hair for Eminem's tour manager in 2007 and then trimming for Marshall himself, his crew, Def Jam Records team, and then touring with Eminem. He shared his plaque or the European Revival tour that he and his colleagues spent with clippers in hands: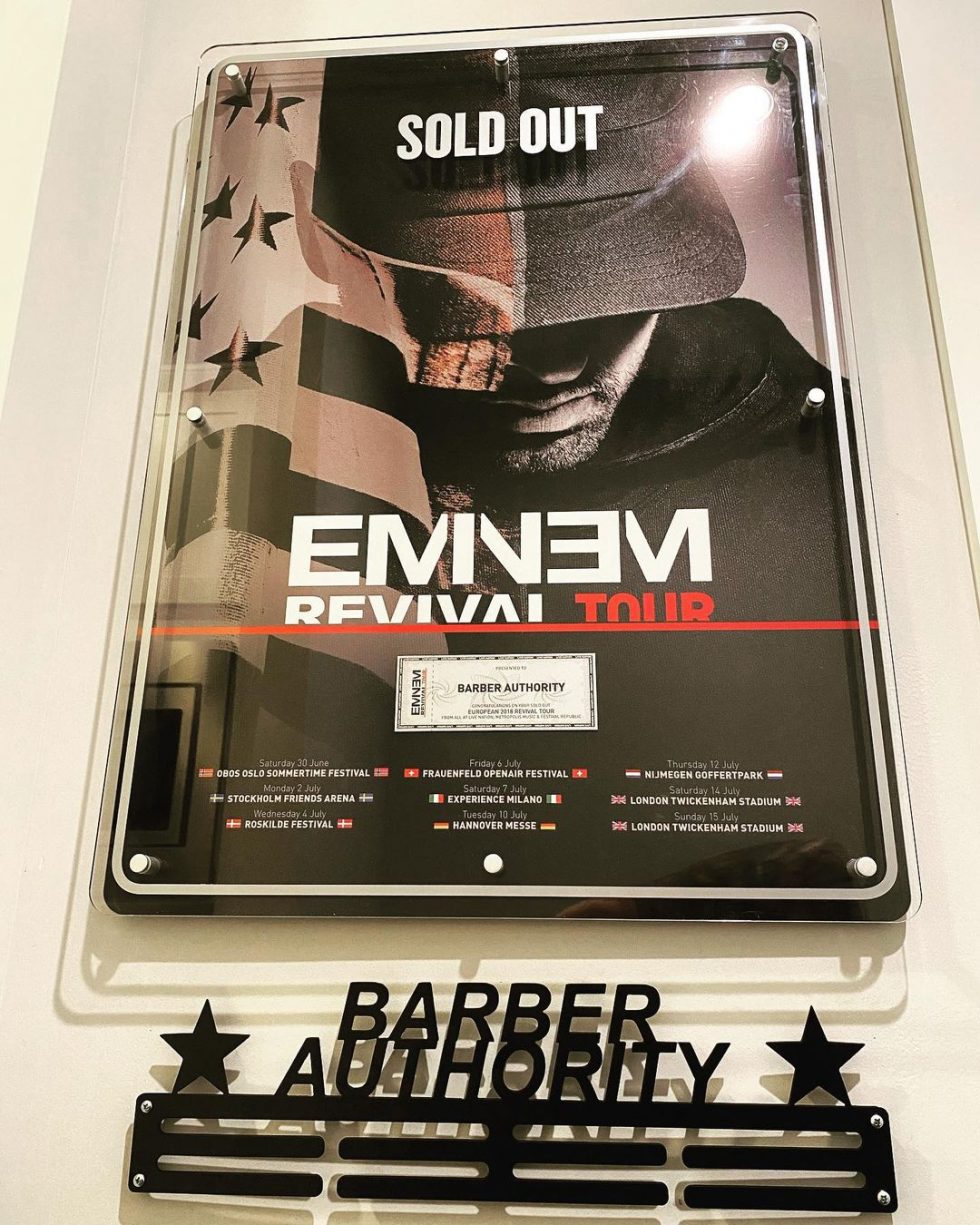 Matthew Ketchum has the #TeamEminem hashtag in his Instagram bio and it is understandable. Touring with Eminem is an unforgettable experience. Waht is always heartwarming is to see how people from TeamEminem are supported and respected by Marshall.