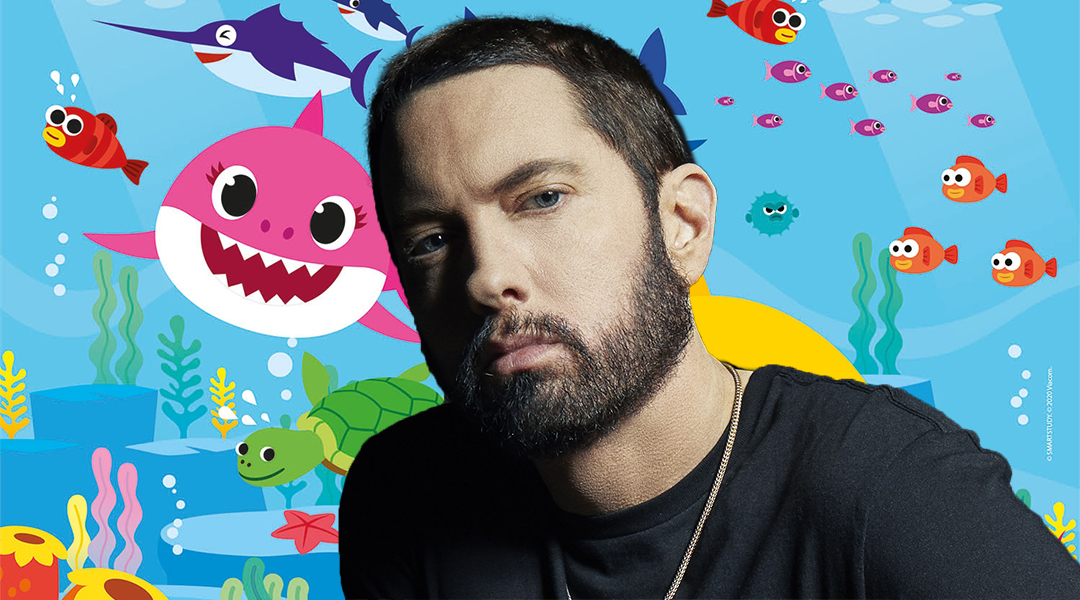 Baby Shark sensation is getting monetised in all things possible and steps into the digital market of NFTs that leads the company to the marketplace that Eminem invested in this summer.
An old summer camp song, "Baby Shark", became an unavoidable ear-worm when the short "Baby Shark Dance" video went viral in 2018. Now it is the most viewed video on YouTube with almost 9.7 billion views gained.
Now SmartStudy, the Korean company behind the video, is looking to make a stamp on the digital landscape and embrace the NFT technology, reports Forbes. Of all possible places to mint and sell non-fungible tokens for an animated shark, SmartStudy has chosen MakersPlace.
We reported this summer on Eminem joining early investors into this digital enterprise. Marshall's name was on the MakersPlace investors list together with Sony Music, former Sotheby's CEO Bill Ruprecht and more. Forbes mentions that the SmartStudy shareholders' stokes jumped about 6% on Tuesday after the NFT announcement. It is a good sign for MakersPlace and its investors, who will benefit from the enterprise.