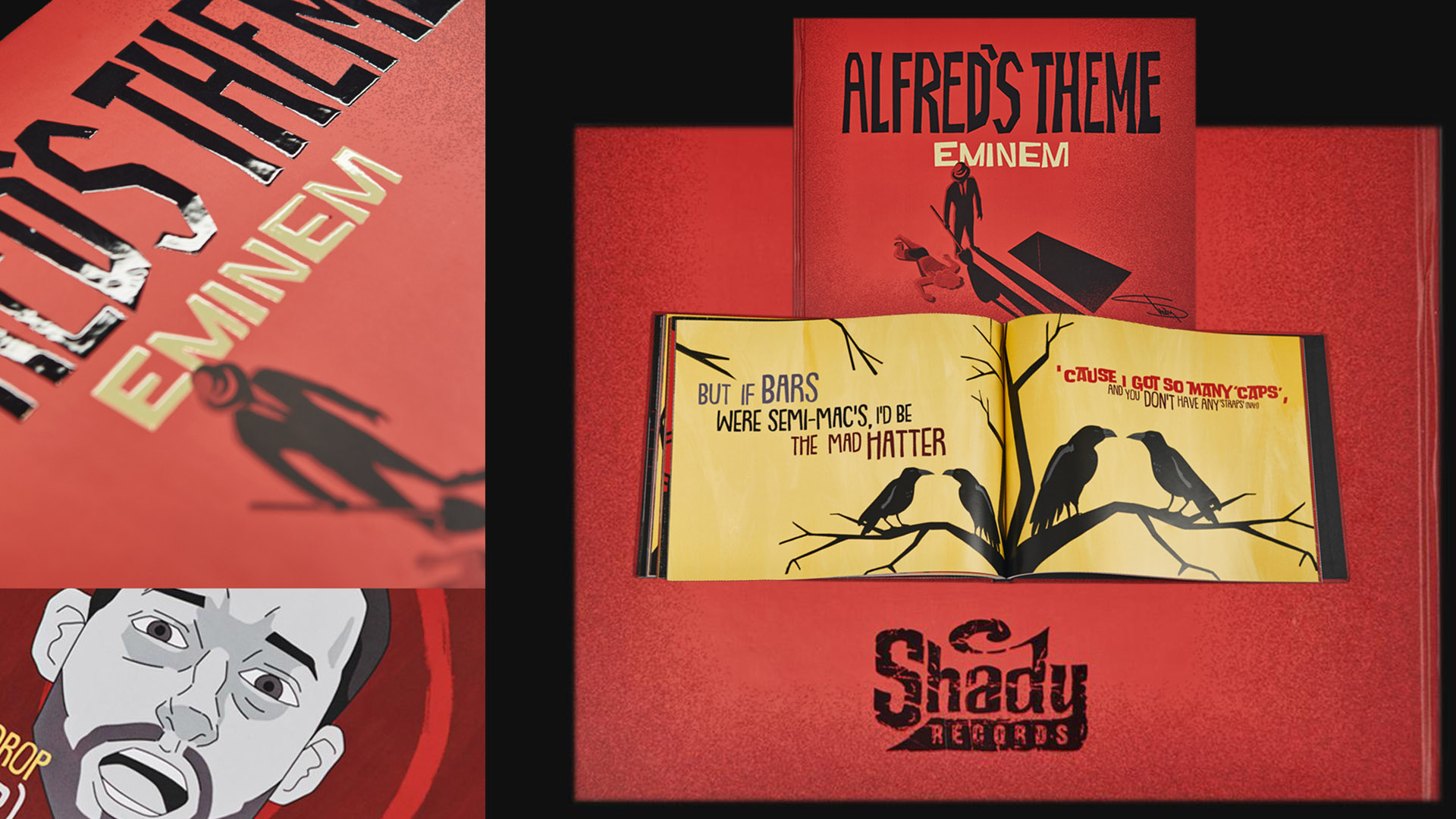 To accompany his new animated video, Eminem releases a lyric book to the song.
The introduces the new item as follows:
Limited edition "Alfred's Theme" lyric book. Exclusive to the official Eminem store, this limited print collectible features 166 pages of colour illustrations inspired by the animated lyric video for "Alfred's theme" – off "Music To Be Murdered By — Side B" (Deluxe).
11 3/4″ x 9" pur case bound book
166 pages + black uncoated endleaves
Printed matte laminated cover with clear raised UV
The autographed copies (99 only available) of the book were sold out in 10 minutes after the announcment.
The item is available for pre-order with the estimated shipment date on or before June 1.