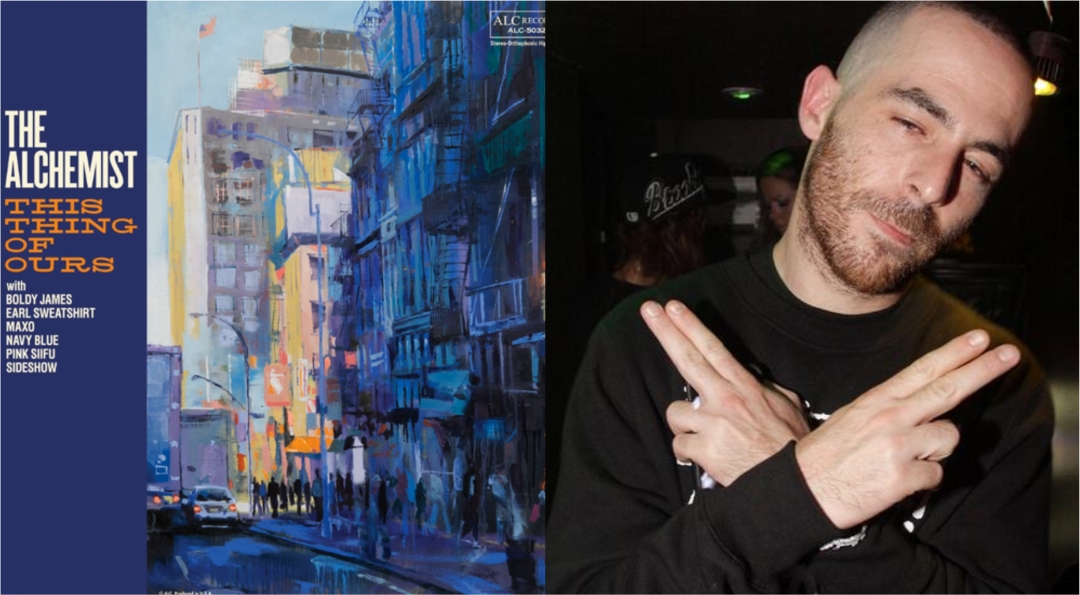 New release from Grammy-nominated producer and Eminem's DJ The Alchemist delivers collaborations with Earl Sweatshirt, Boldy James and more.
The Alchemist lends his sophisticated beats to the most prominent hip hop projects recently, collaborating with MCs and visual artists from Griselda to Armand Hammer to Freddie Gibbs.
This EP offers four instrumental tracks and four – with Earl Sweatshirt, Boldy James, Navy Blue aka Sage Elsesser, SIDESHOW (127), Maxo & Pink Siifu rapping all over them.
1. Nobles feat. Earl Sweatshirt & Navy Blue
2. TV Dinners feat. Boldy James & SIDESHOW (127)
3. Holy Hell feat. Maxo & Pink Siifu
4. Loose Change feat. Earl Sweatshirt
Last Friday Alc and Earl Sweatshirt dropped a video for "Nobles" to introduce the project:
Listen to "This Thing Of Ours" below: