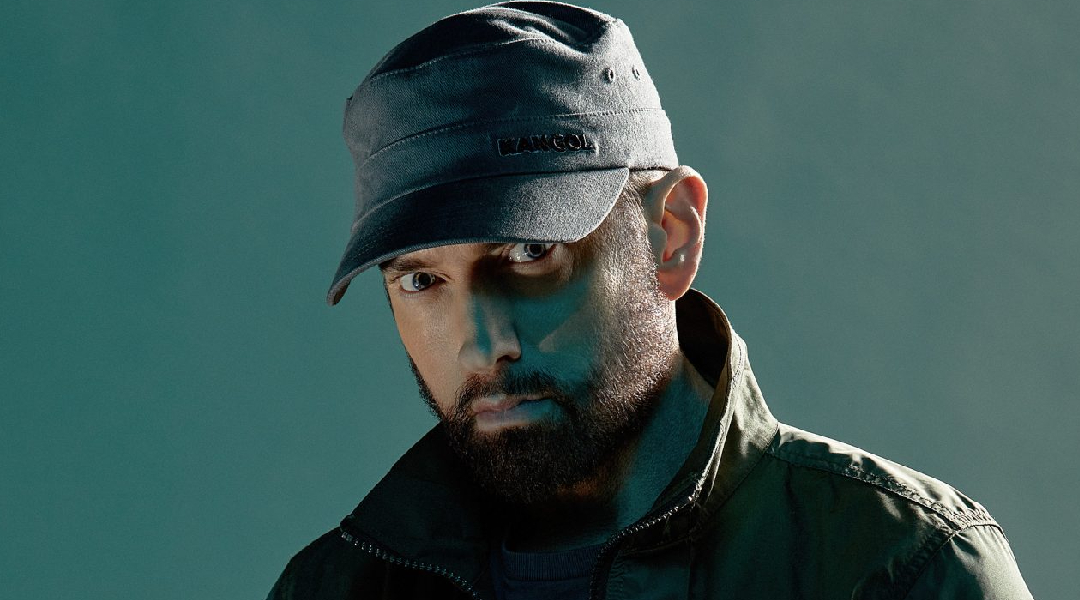 In three months since the beginning of 2023, Eminem has moved over 500,000 album equivalent units in the US only.
The numbers were reported by the chart data Twitter account:
.@Eminem has now sold over 500,000 total album units in the US in 2023. pic.twitter.com/KndpC6ztdM

— chart data (@chartdata) March 12, 2023
HitsDailyDouble, the industry sheet that traces album sales in the States, has two Marshall's albums in the Top 40 of the Year-to-Date overall activity list. None of them was released this year, both of them are Em's greatest hits compilations.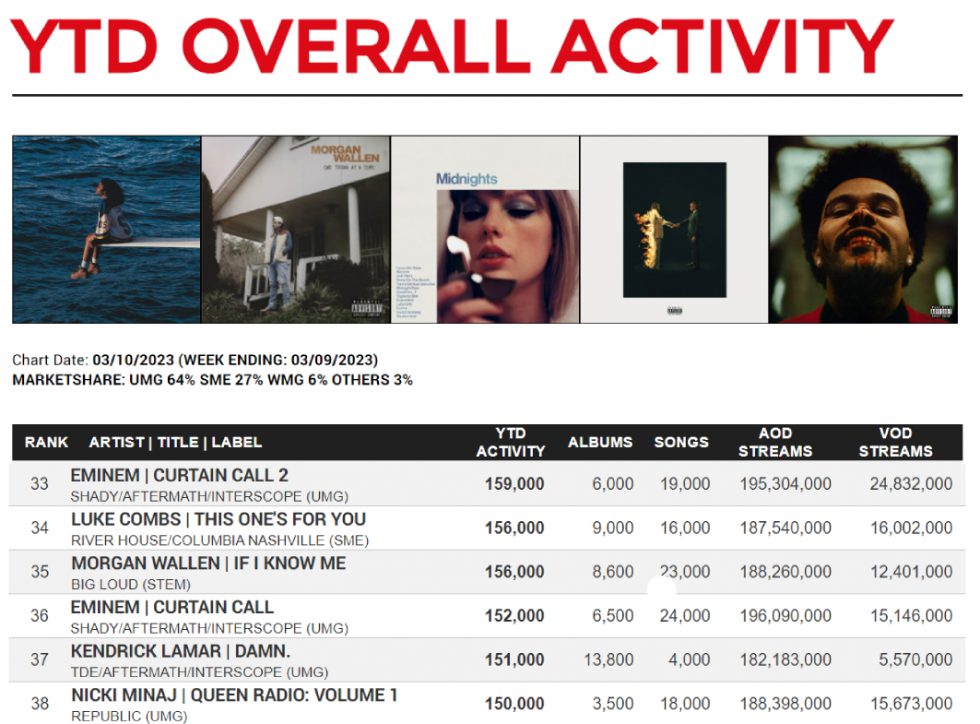 Released in 2022, "Curtain Call 2" is listed under No.33 with 6000 physical album copies sold and over 195 album-on-demand streams. Together with other metrics, it amounts to 159,000 units of activity according to HDD methodology.
Released in 2004 "Curtain Call: The Hits" sits at No.36 with over 6500 physical albums sold, over 196,000 paid album streams, and 152,000 total activity points in 2023 only.
Lest we forget that besides two compilations Eminem has 10 albums on streaming services, one of them, "The Eminem Show", gaining around 5 million streams on Spotify daily. Keeping in mind that vinyl sales keep growing for 16 years in a row, you should not be surprised.
Last year, Marshall hit the 1 million album sales mark in the US in May. Looks like he is a little bit off schedule this year. Many would say it is a sign that the market needs a new project from Eminem.