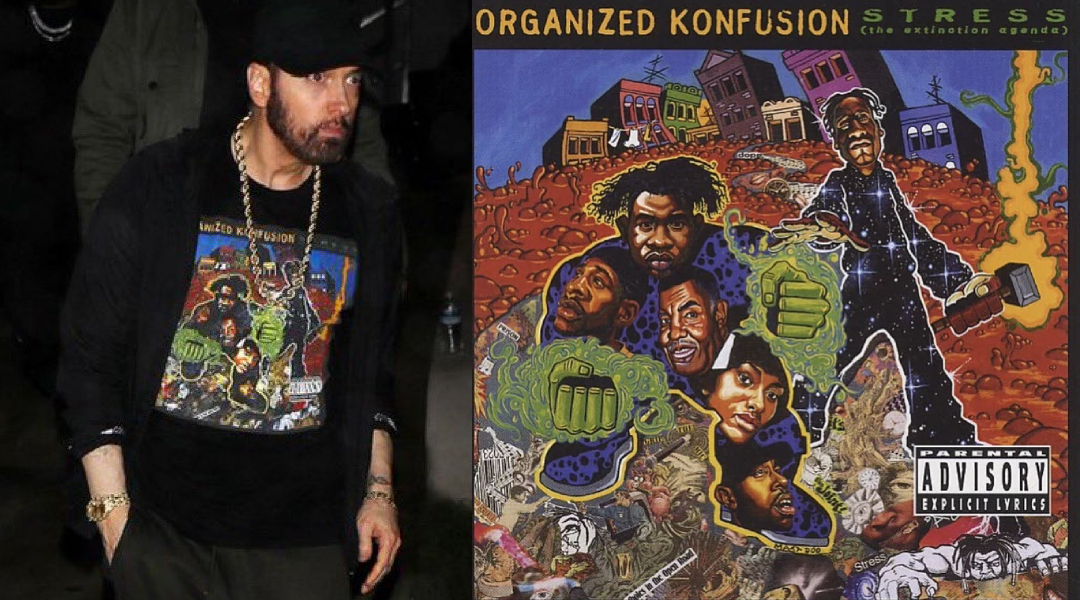 On a rare occasion of participating in social life, Em joined a plethora of other celebrities who came together to Los Angeles for Iovine's birthday bash.
Paparazzi caught some of the celebs leaving the celebration. There were Naomi Campbell, Elton John with his husband, and one of the most powerful sports agents in the world Rich Paul, who is also Adele's boyfriend. Marshall and Paul Rosenberg also attended the party, as evident from the pictures published in Mail Online.
Marshall did not try to dress up to nines, but as per habit was wearing another hip hop themed t-shirt. This time Em's got a print of the "Stress: The Extinction Agenda" cover by Organized Konfusion on his black tee.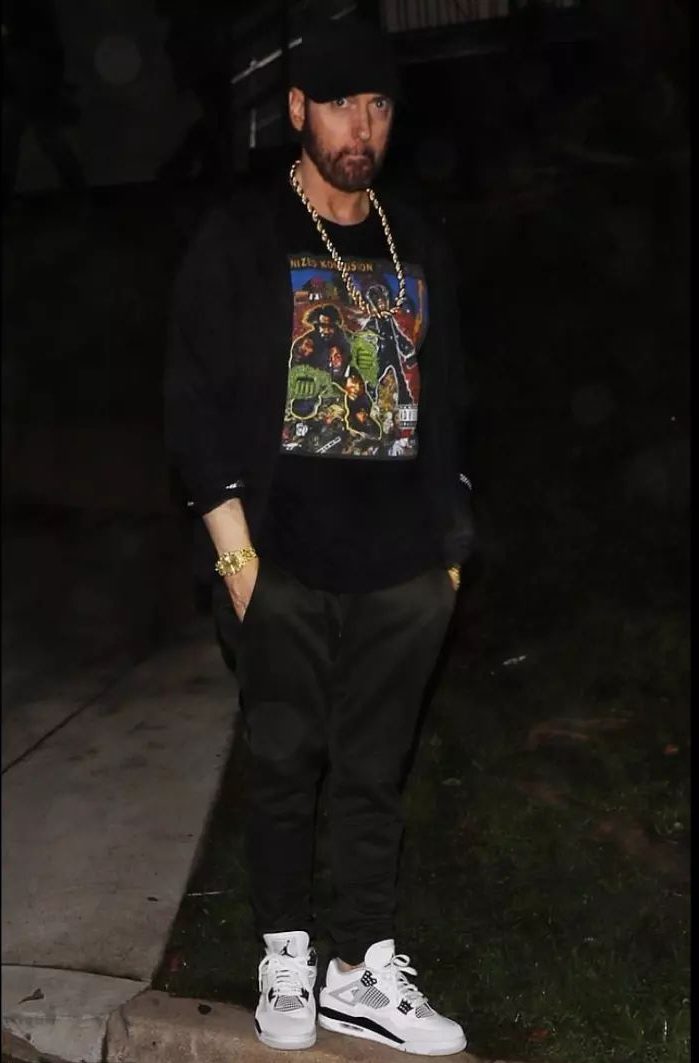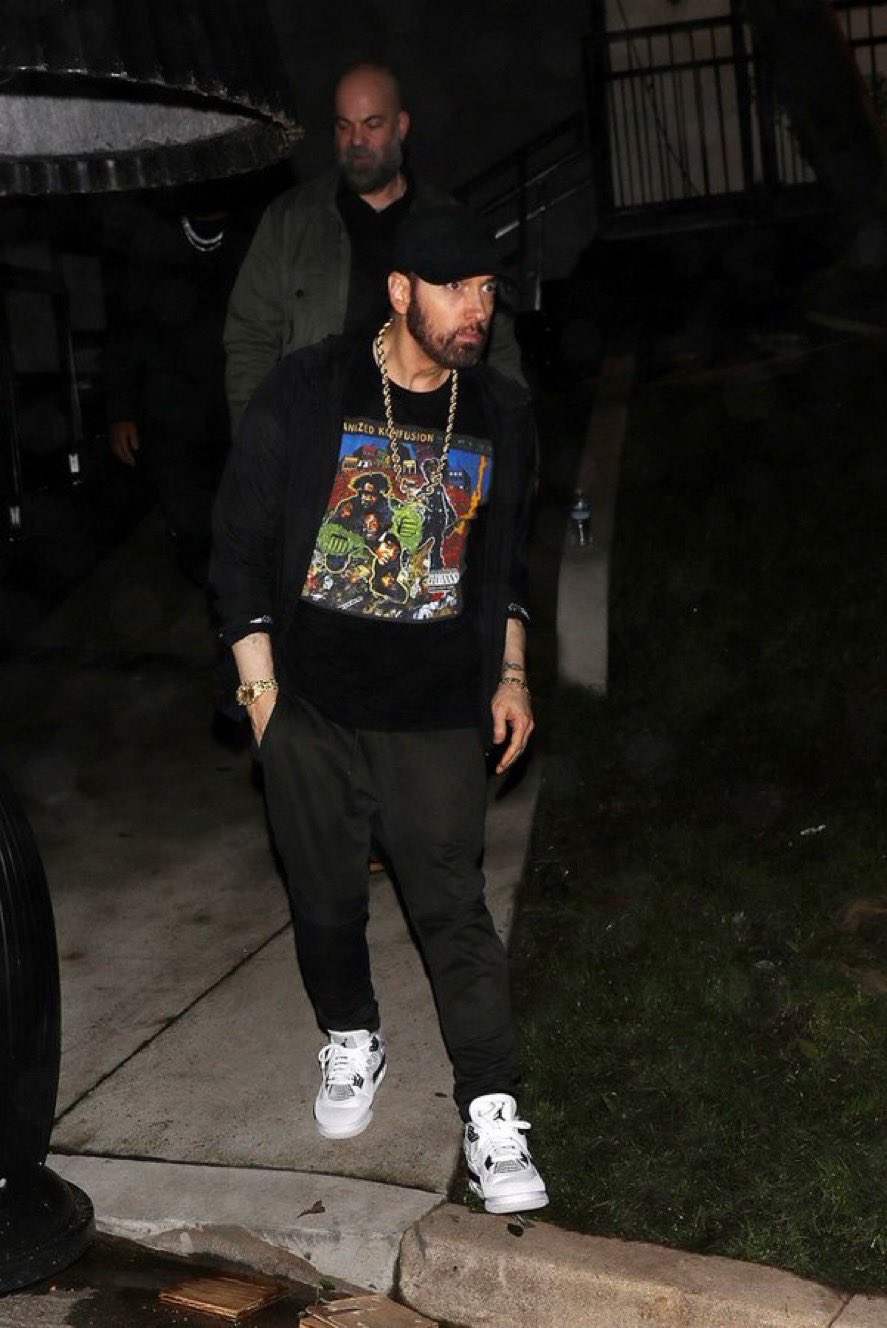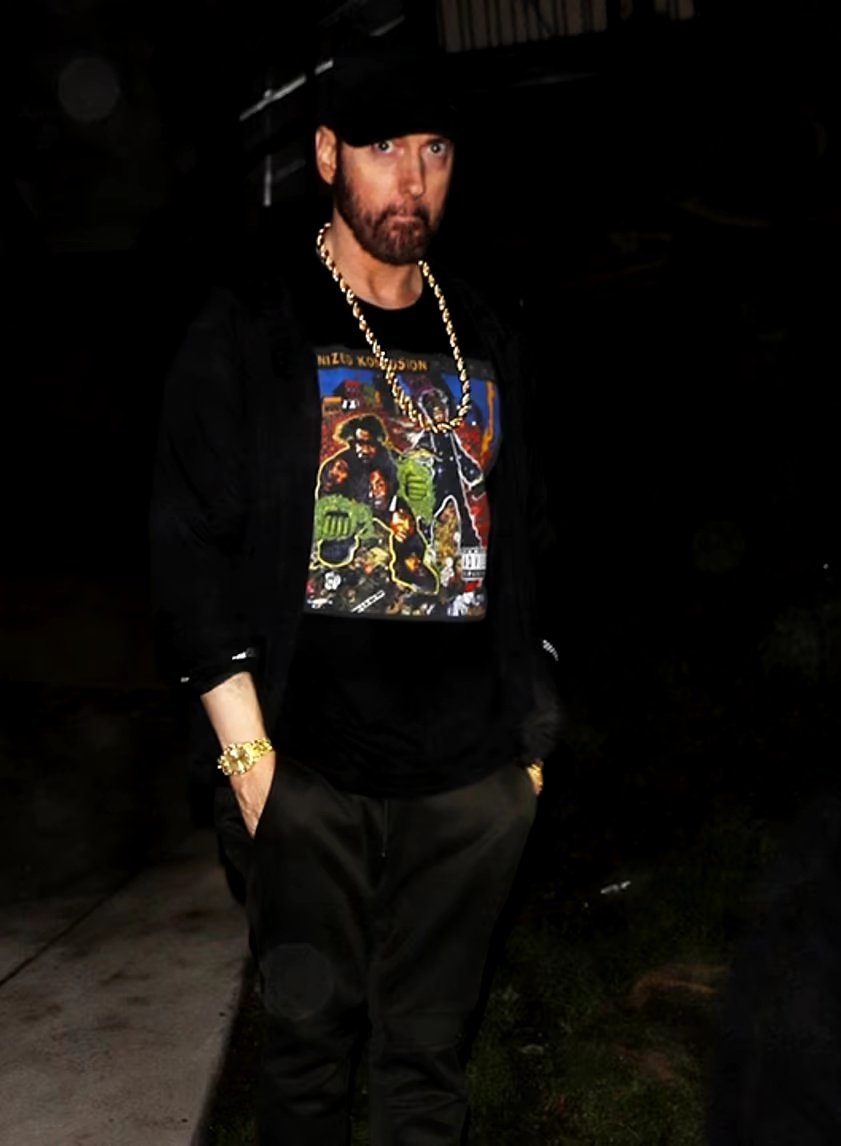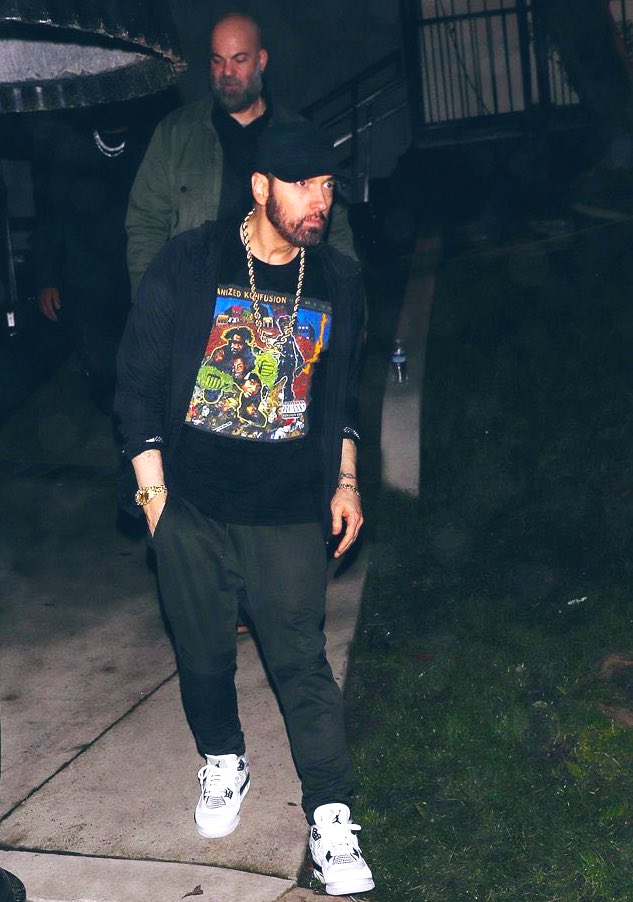 Pharoahe Monch and Prince Poetry (Po) released this album in 1994. The cover was painted by Matt Reid AKA Matt Doo of Dooable Arts, who later committed suicide in 1998. Matt Doo described himself as a "hip hop painter", who like a producer, "sampled many styles and incorporate[d] them into my art", hip hop writer Michael Gonzales remebered later. He quoted Matt's 1997 interview:
Artwork of this style had not really appeared on a rap album cover before. When the cover came out, people said, 'Oh my God. Who is the artist behind this piece?' Contemporary rap covers are pretty simplistic. I wanted to break boundaries.
Organized Konfusion, the alternative hip hop duo from Queens also wanted to break boundaries on this album and consequently, they created classics. For the first time they invited professional producers to work on their project and Buckwild and Rockwilder, who were yet to be absolute stars of the genre, provided the solid and inventive foundation for the OK original and lyrically centred style.
So here you have it. While tabloids list out designer brands celebrities wear for the party, Marshall put on a t-shirt which sole purpose is to pay respect to one of hip hop giants very much active to this day and draw attention to their legacy.
Listen to "Stress: The Extinction Agenda" below: