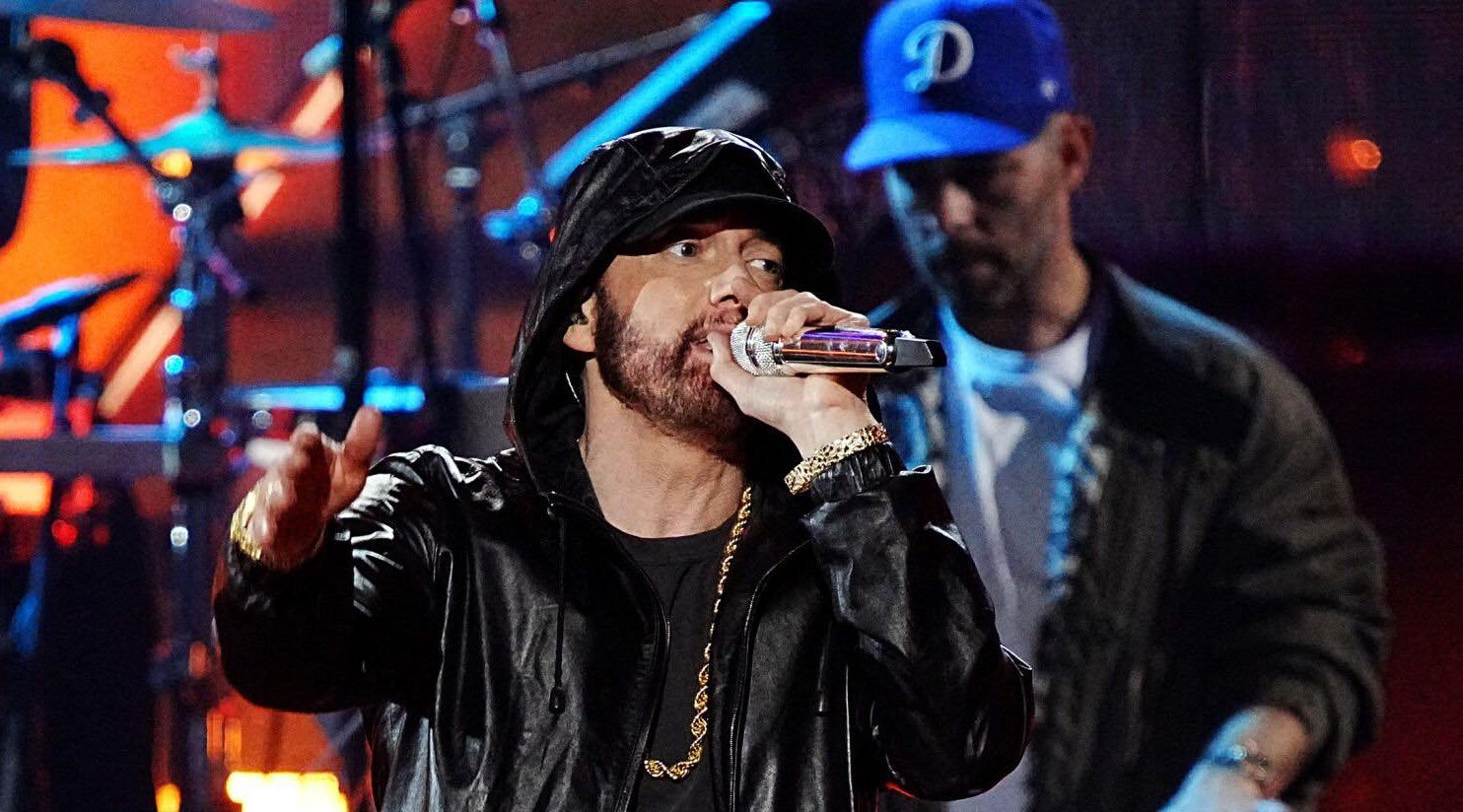 Marshall has reached a new streaming milestone and retained his place in the Top 10 most streamed artists on the platform.
In all fairness, this Top 10 has not changed in months and still shows the same names in a slightly different order. Taylor Swift has overtaken Justin Bieber and Ariana Grande, and that's all the change you can see (except for the growing number of streams for each name, of course).
Top 10 most streamed artists on Spotify (lead streams):
1. Drake — 54.4 billion
2. Bad Bunny — 48.7 billion
3. Ed Sheeran — 39.9 billion
4. Taylor Swift — 39.4 billion
5. The Weeknd — 37.6 billion
6. Justin Bieber — 34.3 billion
7. Ariana Grande — 34.1 billion
8. Eminem — 32.5 billion
9. Post Malone — 31.2 billion
10. BTS — 30.9 billion
What is interesting about Marshall is that he stays at No.8 regardless of whether his features are included or not. However, his lead streams (32,578,588,466) combined with his features (4,431,031,906) give us a new neat streaming milestone of 37,009,620,372 plays on Spotify.
What was your contribution to this number?