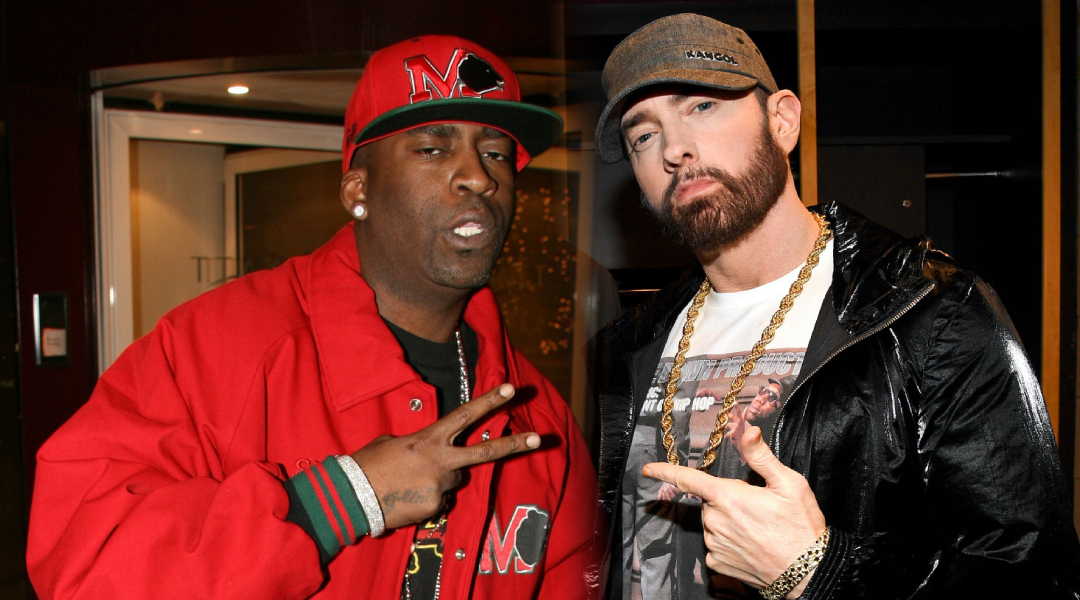 Fifty's friend and collaborator, Tony Yayo admits that he values the experience he's got from working with hip hop legends more than symbols of luxury and success.
Vlad TV sliced his December interview with Tony Yayo into many small pieces and feeds crumbs to the public. Recently he uploaded its 13th part, where Tony talks about spending time in the studio with Dr. Dre and Eminem. He has a couple of funny stories of seeing Kanye there as well, but the formative impact was coming from other sources:
That's why I'm so appreciative. Because those experiences I would never forget. Forget the cars, forget all that. To be in the studio with Dr. Dre and Eminem — that was my dream. I remember Fif calling me, smoking, and Dre's playing "In da club". And I'm in the studio hearing this shit before it's late. And I'm like, man, this dude is the best producer in the world. I feel like if Dre started dropping shit… You got Metro Boomin and all the new dudes from Atlanta that are on fire right now, those are the guys. But Dre… Imagine what he got in there. Scott Storch, Swizz… We kind of came up on those producers. Now the kids are coming up on Metro Boomin and all the new guys, that's fire. But Dre! Being in the studio with him at that time!… And we're New York niggas, so I'm like, this is a dream come true. I'm smoking good LA weed, never left the hood, Dre is playing beats, and I'm like, damn, that's a dream come true! That's why I'm always so humble because my dreams came true. I might not have as many cars, chains, and bitches as any other rappers, but it's not about that. It's about the experience. Then we're in the studio in Detroit. It's cold as a bitch. We're out there with Eminem. That's just crazy. Eminem! Dude just sold 16 million records. We used to go to LA with Dre and then we used to go to mess with Em. Shout out to Tracy, Paul Rosenberg — they all treated us as a family over there.
Tony, being not just a dude from Brooklyn, but a rapper who cared about his craft, was always observant and notice the unique production style that Eminem applied to Fif's debut album:
I think what makes Eminem astronomical is, when we were doing "Many Men" he was doing the production, cause he does a lot of production on a lot of stuff on "Get Rich Or Die Tryin'", it was the footsteps and the shots. And the footsteps came from "Poltergeist". It's crazy…
Tony appreciates Em's production genius, he respects his lyrical prowess, and he can only laugh at people thinking that the "Eminem doesn't play in the clubs" argument can take anything out of Shady's legacy.
He's as lyrical as NAS. And then a lot of people say, "I don't really hear him in the club". Nah, it's not about that. "I don't really hear him in a car!" Nah, it's not about that. Right now Eminem can sell out a stadium with no problem. And he could do 62 million monthly listeners on Spotify. Big boy numbers! Still! And Eminem don't come outside. A lot of people cannot relate to him. But what he did for me and what I've seen he did for Fifty, and Banks, and G-Unit as a whole, and D12, and Obie Trice — everybody went platinum and gold! Getting co-signs from him we had the overseas connection because it was not really just Interscope. Interscope was part of Jimmy Iovine but Eminem is a machine on his own. He might not come outside and relate to other shit that people want to see him but still, look what he did with Griselda. Then you look at Joe Budden and Slaughterhouse. Eminem cosign is a different kind of cosign.
Funny how we can date this interview almost precisely to a week in mid-December 2002, as Em had 62 million monthly listeners. Now it is 64.5 million.