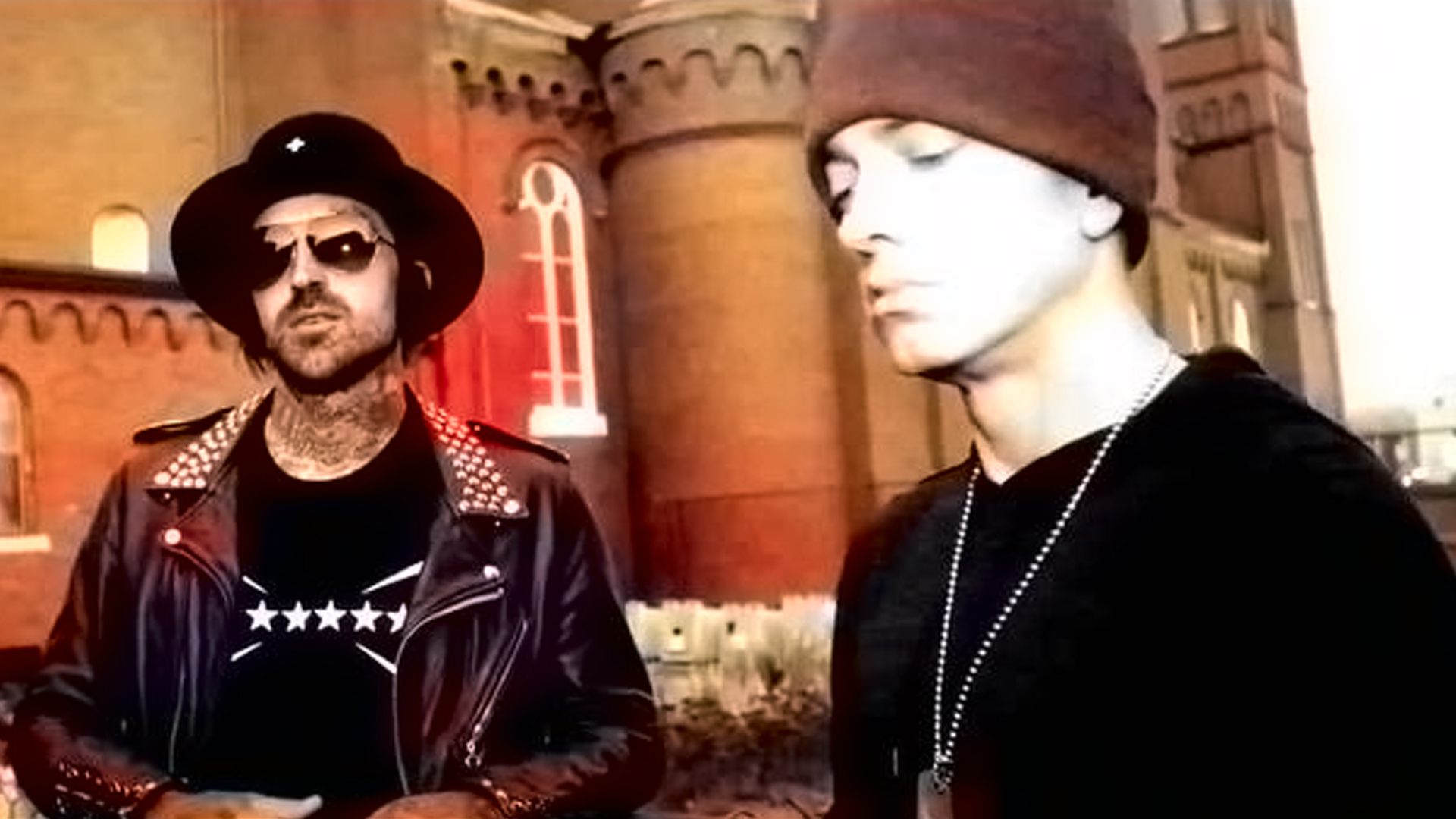 Having left Shady Records last year to run things independently, Yelawolf has nothing but respect to the label and its boss and creative leader.
Yela touched on this topic during his recent livestream, showing love and respect to Eminem who was also actively involved in producing his music:
Marshall is a homie. For six years that I was with Marshall, he showed nothing but respect and I am a hats-off for Marshall because it takes a lot of balls to allow an artist like me to do a record like "Love Story" under Shady. My hat is always off to Shady and to Marshall for allowing me to spread my wings and do something creatively, otherwise, some other labels might have been scared to do so. I have nothing but love for Shady Records, always.
There is a regret, admits Yelawolf, that he has no records with Eminem left in his vault. But the time he spent with Em in the studio was precious:
Everything that Marshall and I recorded actually came out. Those sessions were very private. I don't have a single photo of us working in the studio. It was all very private so the memories are really just my own. This is something I can pass down as a story to my kids and people interested to hear about, but I don't have any photographs or footage of those sessions. These just the sessions that happened and stories that I have to tell.

Some of the vibes were super, super good, but because I'm so stubborn you could imagine me coming into the studio and having ideas and maybe at some point even disagreeing with some of the creative directions – and that's a really hard thing to do when you're looking at Marshall. Like, "Urghhhhh, I don't know about this…" He's like, "Yo, trust me". I'm like, "Ehhh, I don't know about that…" But you know, getting through this allowed us to build something that was special. But it took a lot of heart to say "No" to things I didn't agree with and it also took a lot of heart to bend and do things that otherwise I wouldn't have been up to do because I trusted his creative vision. There was one record I really, really did not believe in, but the rest of the crew believed in it. So I put it on blast like, "Yo, Marshall, if you want me to do this you gotta give me a drop, you gotta like, intro this song. So if you hear "Good Girl" – at the beginning of "Good Girl" Marshall gives me a drop and an excuse to do "Girl" because I didn't really believe in this song. But I did it and I compromised creatively to do the song, and hey, that's the steps that you need to take when you're stepping into a new situation.
Watch the video below: